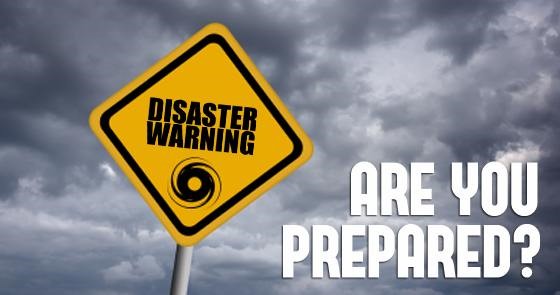 We are highlighting the work of the five groups that participated in the ELGL & UTA Challenge. Teams were tasked with developing community engagement solutions for one of the following areas: budget, infrastructure investment, planning and zoning, and emergency preparedness. (Full details of the challenge can be found here.)
It's a bird, it's a plane…no, it's Superman!
A disaster might be more manageable if Superman really existed. He could extract us out of a disaster area, use his X-ray vision to find people trapped under rubble or fly in essential supplies needed to survive. Unfortunately, we can't wait on Superman to save us in the face of a disaster. We must be our own superheroes and plan, prepare, and train to mitigate potential disasters. Local governments play a major role in both preparedness and recovery when it comes to disasters. However, the responsibility for preparing the community for such calamities often falls on the community itself. Disaster preparation begins by creating a 'disaster subculture' within our communities so we are armed with the proper tools, resources and the appropriate response for a disaster.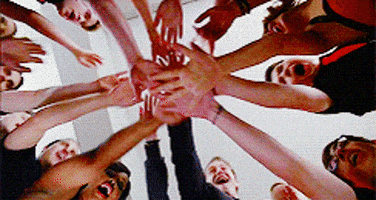 Creating a disaster subculture involves efforts by local governments to engage citizens in preparedness plans and by providing citizen training on effectively responding to emergencies of varying magnitudes. Currently, some local governments host disaster simulations in their cities to promote emergency preparedness coordination among local agencies such as police, fire, and health departments, tactical teams, school districts, Red Cross, food banks, and other local service agencies. During simulations, citizens volunteer to play the role of the disaster victim requiring assistance from the participating agencies.  Simulations are great for preparing agencies to respond to an emergency, but fail to prepare individuals with a response plan.
Imagine participating in a disaster simulation only to be sent home with a few handouts but no follow-up or refresher training.  The disaster preparedness knowledge and information obtained is most likely to fade over time and render ineffective during an actual disaster.  Ill equipped to respond to an emergency, one may hope for a superhero to arrive.  At that point, even Superman would require the assistance from the Justice League to ensure the citizens received the proper assistance during a disaster.
We may not be able to call on Superman to rescue us, but we should be able to call on citizen superheroes in our own communities who will respond to the call when a disaster strikes. However, in order to answer the call, they first need to be prepared with the necessary tools. We propose a strategy to address the need for education and participation in disaster preparedness by incorporating an ongoing learning component at the community-level. This type of community-level program will encourage community engagement, strengthen relationships, and build community capacity (Pearce, 2002).
We propose adopting Recovers.org, an existing web-based platform that provides "one-stop-shopping" for citizens in the area of disaster preparedness and recovery and adding a training component to provide citizens with ongoing "hands on" education and training necessary to prepare for an emergency. In order to make this strategy work in large communities and engage citizen participation, several procedures must be adopted. First, service coordination areas should be identified in the city to serve as organization sites for local government and citizens for disaster preparedness and recovery. The goal is to facilitate disaster organization in large cities through smaller service area coordination teams (SACTs). The SACTs would provide ongoing educational opportunities and lead the Recovers response efforts for its citizens. Citizens would also be encouraged to continue participating in citywide disaster simulations and events to emphasize the importance of becoming familiar with response teams and personnel.
As an incentive to engage the community and citizens, local businesses would be encouraged to integrate a 'Disaster Philanthropy' into their overall strategic plan before a disaster strikes to help their community recover. The strategy would include local businesses offering for a limited time, generous discounts and services to citizens and emergency personnel who assisted with a disaster or simulation and have had continuous emergency preparedness training throughout the year.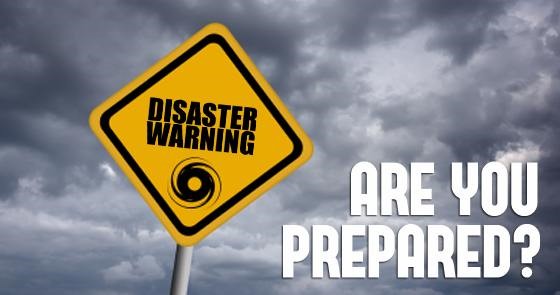 Incorporating a community level component will help create a 'disaster subculture' within the communities in which ongoing disaster preparedness training and learning opportunities are essential to the community and its citizens. A disaster subculture will promote trusting relationships, maintain open communication with community leaders, and promote collaborative efforts, all of which are key elements to successful citizen engagement in disaster preparedness (Helsloot & Ruitenberg, 2004). A community that engages in and fosters a disaster subculture is surely a safer place to live in the event of a disaster. Now, this is far better than being stranded at home, looking up to the sky and trusting Superman will come to your rescue.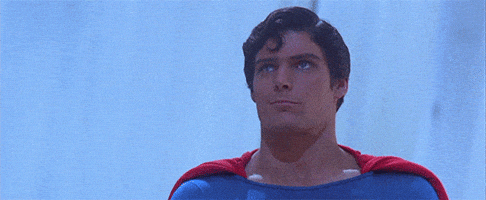 This #CommunityEngagement #LocalGovSolution in Emergency Preparedness was created by the student team, PhDeterminators:
Denise Adame, Aubrey Hooper, Salvador Portillo, and Deborah Vela
 A round of applause!
References
Dallas City Hall, Strategic Customer Services (2008). Overview of service area coordination team. Retrieved from http://dallascityhall.com/departments/pnv/Pages/service_area_coordination.aspx
Helsloot, I., & Ruitenberg, A. (2004). Citizen response to disasters: a survey of literature and some practical implications. Journal of Contingencies and Crisis Management, 12(3), 98-111.
Pearce, L. (2003). Disaster management and community planning, and public participation: how to achieve sustainable hazard mitigation. Natural hazards, 28(2-3), 211-228.