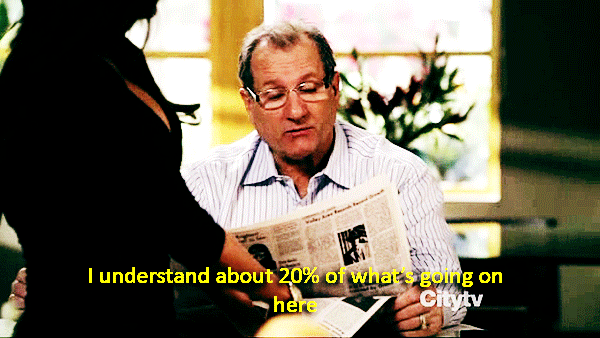 [vc_row][vc_column][vc_column_text]Join in the #ELGLWorkLife series, survey and webinar focusing on work life balance.  This series aims to address that age-old challenging of balancing professional work with a personal life.


This latest #ELGLWorkLife contribution was submitted by Dan Weinheimer (LinkedIn and Twitter), Policy and Project Manager at the City of Fort Collins. Weinheimer, a graduate of the USC MPA program, first knew a local government career was for him when he saw the results of his work benefit the community he lived in.
When he's not busy attending to parental duties, you can find him working at the cross roads of local government and policy, seeking better practices for city management and leadership. Weinheimer drew from his experiences working in local government policy, moving from California to Colorado, and as a parent when preparing today's post.
Recruitment On My Mind:
4 Tips for Finding Day to Day Balance
When I think of work-life balance many of the topics already covered in this series come to mind – namely the tradeoffs  between family life and career and the elusive attempt to establish a day-to-day balance between the two. With recruitment on the mind, I want to touch on four topics related to work-life balance and posit that we actively redefine their present conceptions:
Mobility
War stories
Glamorizing long work days and health
'Mobility' as a Family Matter
On the first point, from the time I entered local government, I've been told by City Managers and others that mobility and flexibility are how to build a successful career; of course, developing a track record of results and a collaborative, service-first mentality go a long way too! The inherent flaw in the 'move-to-advance' template is that when you have a family those moves become increasingly disruptive and complicated.
In their August 25 article, Julie Underwood and her husband Todd Fiala
portrayed great values, exploring and prioritizing what 'time' means to them. Time truly is a limited resource. Family time and personal experiences with our children must rise atop any pyramid of time utility. We need 1×1 time as a couple, without the kids as well for a healthy marriage. I also love the concept of "seasons" – in the past several years my wife executed a significant career change that included earning a second Master's degree. That was her season and I happily made accommodations to ensure her success including increasing my share of our childcare and home duties. We utilize weekend calibration meetings where as a couple we talk about the expectations of the next several weeks and how we will juggle all the life throws at us.
Having regular big-picture conversations with your spouse about work and your mutual career goals is a must-do. While we often look to the next rung in the career ladder and big picture goals, we cannot lose sight of the importance to ensure we devote enough time to raising our children. Our two boys offer the usual daily challenges along with daily rewards that are grounding and restorative.
War Stories Get Us Only So Far
Second, war stories are useful storytelling exercises that help to build and sustain professional expectations. Each manager has a full repertoire of similar stories – tough meetings, hard decisions, defining projects or events, etc. I have found that while it is valuable to learn from others' experiences, many of these stories emphasize values contrary to work-life balance and personal health. Some City Manager stories emphasize to younger generations that working 60, 70, or even 80-hour weeks is healthy and a way to succeed. Is this the story we want new recruits to hear – and to model?
I would concede that a City Manager is expected to work outside the confines of a 9 to 5 day and that many also work evenings at home or on weekends. That schedule may come with the top job, but I think we do a disservice to future generations by emphasizing and glorifying this imbalance. I suggest that the ongoing debate of whether being a City Manager or Assistant/Deputy City Manager has some to do with perceived loss of work-life balance.
The Need for Play

Third, cities talk about the cliché of a being a great place to live, work and play. My final thought on work-life balance is that we have to model play to our employees and residents. What's the point of all the work that we do to build and sustain amazing places if no one enjoys them?! Too often we take ourselves and our work so seriously that we eliminate fun – that has downstream consequences because it models organizational values to staff.
Local government management is often a time-intensive and thankless profession. Local government managers should expect long night meetings, weekend events and a relentless pace to ensure we exceed citizens' expectations. Maintaining a sense of humor and attempting this work-life balance thing help alleviate some of the pressure on managers and staff.
Prioritize Personal Health
Lastly, prioritizing personal
health including healthy eating and exercise habits is an important element of work-life balance and one that reflect visibly to residents and those considering our profession. The image many people have of government workers is of someone lazy, overweight, humorless and incompetent. Work-life balance has to include a dose of exercise, some healthy foods and a sense of humor.
Your Help
You can continue the conversation by leaving comments, or discussing on Twitter using #ELGLWorkLife. If you're interested in joining the conversation as a guest writer please contact Benjamin McCready at [email protected] or Freida Edgette.
Supplemental Reading
Mixin' It Up with Dan Weinheimer
Interview with Dan Weinheimer, Legislative Policy Manager
1984 with Dan Weinheimer, City of Fort Collins, CO
[/vc_column_text][/vc_column][/vc_row][vc_row][vc_column][vc_column_text]
[/vc_column_text][/vc_column][/vc_row]