This guest blog is by ELGL member Melissa Asher, the Director of Training and Recruitment for CPS HR Consulting (full bio below).
---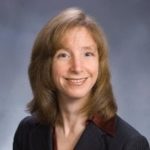 Two years ago no one was talking about retention in the public sector.  Sure, we were collecting and reporting on turnover metrics, but retention wasn't a big concern.
In fact, during and after the great recession, we were "right-sizing", and those employees going out the door were helpful, at least budgetarily. We were "doing more with less", so there wasn't time or budget to focus on retention strategies.
Fast forward to today and we have a very different landscape. We are in a recruiting desert and the incoming workforce does not plan to stick around more than two or three years.  
Gallup research indicates that 60% of Millennials are open to a new job, and 21% have changed jobs within the past year. We see this in our recruiting; almost all of our candidates are passive candidates. The national four percent unemployment rate bears this out.  Most people are working somewhere, but a large number are interested in opportunities elsewhere.
Add these workplace dynamics to the pressures government is feeling to modernize, move faster, and be more responsive. If we keep starting over with new employees every two years, it makes it hard to move faster. And let's not forget, Josh Bersin of Deloitte estimates the cost of turnover ranges from a low of $15,000 to 1.5 or 2 times salary per employee.  Yes, retention is a big deal now.
Many retention strategies are tried and true. We will explore five strategies, and put a little twist on how to use them today: Data, Culture, Well-Being, Training and Development, and Recognition.
---
Data
The first strategy isn't new in the sense that we have been collecting data forever.  What's new is that artificial intelligence (AI) is starting to help us do this much better.  The private sector is cutting their teeth on this technology. The public sector stands to benefit from their learning as AI is used to create a compelling employee experience by using data, research, and predictive analytics to better serve the needs of employees.
IBM is doing this with a program called Proactive Retention.  They are using analytics and machine learning to calculate the relative importance of retention risk factors. This program is about collecting lots of data points, and then using machine learning to identify patterns down to the individual level.  
Over time the program uses accuracy ratings to learn and improve its predictive analytics. The output creates decision support tools (aka dashboards) for managers, who can then intervene much earlier to retain an employee. This program has reportedly saved IBM $300 million.
Another application of AI is ProFinda. ProFinda is a team and work management platform that maps the skills, knowledge and expertise available across an organization's total workforce of internal, contingent, and retired workers.
The application pulls information from multiple sources such as applicant tracking systems (ATS), enterprise resource planning (ERP), human resources information systems (HRIS), LinkedIn, email, and customer relationship manager (CRM) programs, and applies machine learning to connect people to work within the organization. This type of a data strategy can help an organization more fully utilize and engage employees through new and interesting opportunities across the organization.
---
Culture
According to Deloitte, in 2016, 86% of companies rate work culture as a top priority, a 20% increase over the prior year. In addition, 95% of job candidates believe culture is more important than compensation.  Culture is a competitive advantage, is difficult to replicate, and is a strong factor in retention and recruitment.
Oracle conducted a study that provides good insight for developing a culture where people will stay.  It is about creating a talent magnet organization, or creating an internal force to recruit and retain talent.
The number one finding was to focus on your values.
Work to create processes that promote your values and mission across, and throughout, your organization.  That means making sure your talent processes (goal setting, performance management, learning, internal mobility, compensation, benefit admin, etc.) are consistent with your values across the organization, not just in one department.
Create an employee experience that guards against the top reasons many leave:
The organization wasn't as expected

The job wasn't as expected

The opportunity wasn't as promised
This is about being transparent and upfront, so employees are coming in ready to contribute, and are not disillusioned once they get going. If one of your values is customer service, you better make sure your internal support units are responsive and helpful.
Other culture drivers with today's workforce are purpose, belonging, and empowerment. How do you reinforce "why" your organization exists, and how do you share the impact of your work with your employees?
Do you cultivate team gatherings, and are your supervisors connecting with employees? What type of flexibility do you offer, and are there ways you can support employees engaging with the communities you serve?
---
Well-Being
The third strategy is focusing on the well-being of employees.  This harkens to Bob Kelleher's research that found employee engagement is about the whole person.  This is an important retention concept.
To retain employees, you need to understand all the various factors that will keep or repel them.  And, you need to realize that these factors change over time and with circumstances, i.e. when an employee is single, when an employee has children, when an employee is helping with elder care.
If employees recognize that the organization cares about their well-being, they are more likely to stay with the organization.  Today, this takes on the form of things like financial well-being, enhanced resource programs, and student loan forgiveness or assistance.
A good example comes from the State of Virginia. They began offering small loans at 1/20th the cost of borrowing from the payday lending industry.
The cities of Anaheim, CA and Cuyahoga Falls, OH offer something similar.  Some of the benefits include reduced absenteeism and improved ability to concentrate at work.
It is also time to revisit your Employee Assistance Program (EAP).  Many EAPs have been enhanced to include 24/7 global, mobile, and social access to services via phone, text, email, and chat.  
What about further enhancements like virtual and online clinical sessions, integrated errand running, holistic life coaching, comprehensive caretaking referrals, and health tracking online? Check with your provider.  Chances are there are new benefits they can offer your workforce.
Tomorrow: Learn about Training and Development, and Recognition in Part II!
---
About Melissa Asher:
Melissa is the Director of Training and Recruitment for CPS HR Consulting. With over 22 years of experience in human resources, specializing in training and development, test administration, and recruitment, Melissa brings a wealth of practical expertise to her Senior Leader role. As a hands-on leader, she is responsible for the growth and development of CPS HR's Training and Development and Executive Recruitment Divisions as well as leading key business development activities.
With extensive experience leading large scale public sector projects for licensure and certification testing, online learning initiatives, major compliance training rollouts, foundational supervisory training programs, leadership development, system implementations, and high profile executive searches, she is able to develop creative and valuable solutions for our clients that lead to improved organization performance.
Adding to her Bachelor's Degree in International Relations from the University of California, Davis, she is a certified Project Management Professional (PMP) through the Project Management Institute and has her Senior Professional in Human Resources Certificate (SPHR) from the Society for Human Resource Management. Additionally she achieved an Accounting Certificate, has published numerous articles in HR and related association publications, and regularly speaks at conferences.