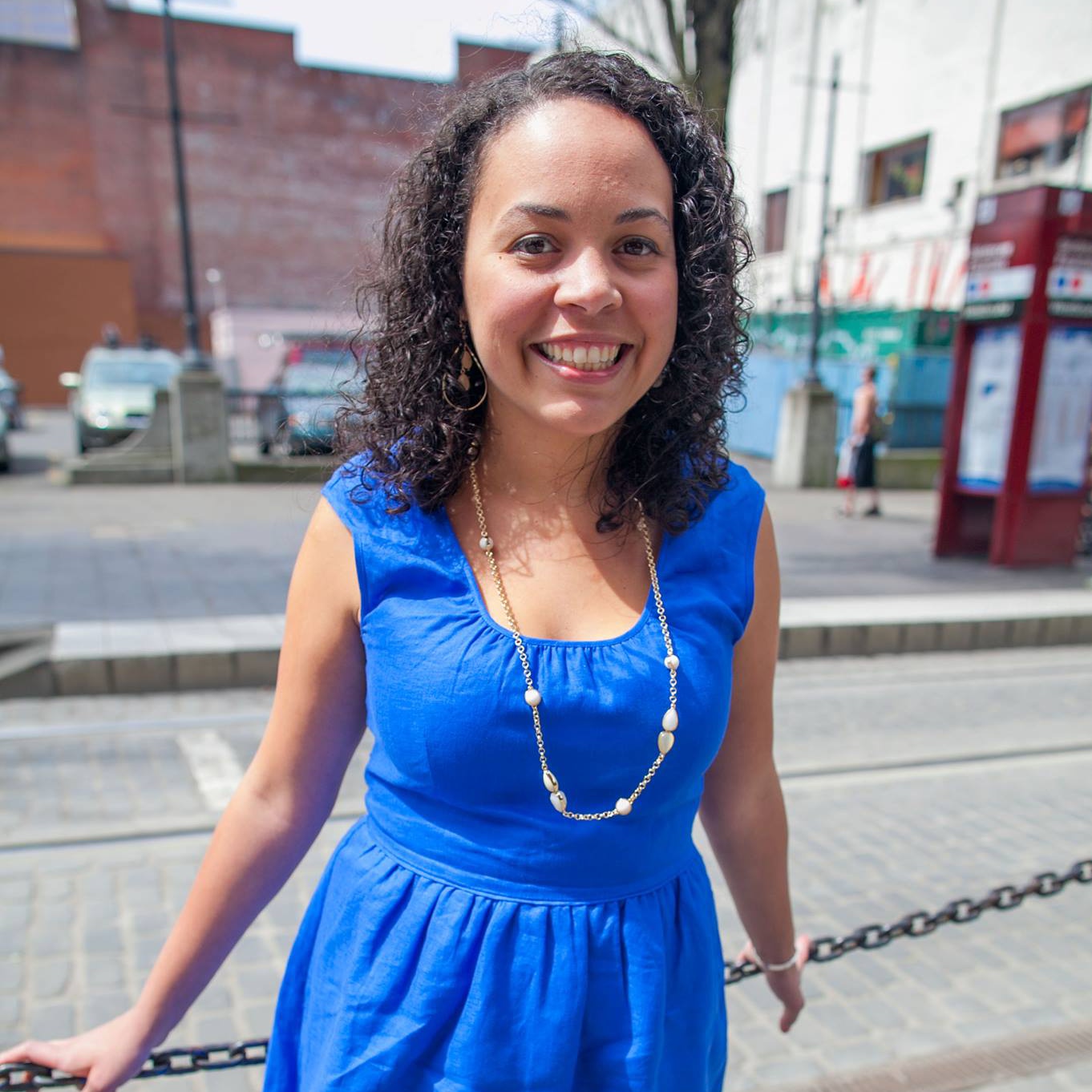 Hi, I'm Marissa Grass and I'm passionate about service and community. At work I am a planner and public involvement nerd, but both are by accident (or fate?). In my free time I enjoy long walks on the beach with my new husband and yellow lab. I also love finding new restaurants, friends, volunteer opportunities, and books to add to my Nook wish list.
School:
MBA, Sustainable Business | Marylhurst University
BS, Global Environmental Science | University of Hawaii at Manoa
Work:
Associate Planner, City of Tigard
About Marissa:
My road to local government started in college when I realized that I no longer wanted to be a scientist. My professors really stressed that the best science in the world is a waste if the results cannot be communicated clearly. I started as a temporary assistant planner (or intern) at Tigard in 2006. I've since been both an assistant and associate planner for the city. To date, my greatest accomplishments are my contribution to the city's Comprehensive Plan update and successful adoption of the city's new Urban Forestry Code.
Engaged: Talking Public Involvement
You've all played the game of categories before – where one person shouts out the name of a category and then each person takes a turn naming something different within that category. Last fall I played with senior public involvement professionals over wine at the International Association for Public Participation (IAP2) North American conference in Salt Lake City. We went several rounds around the table with each of us calling out a different name for public involvement: P2, public participation, citizen engagement, public consultation (as it is known in Canada), etc.
This was followed by a great discussion of what it means to each of us in our respective roles, and I'd like to start this blog with what it means for me and ultimately what I'd like to focus on.
Public involvement is engaging with the folks around us.
That's it for me. It means the same thing if I am Marissa the City Planner at work, Marissa the resident at home, Marissa the daughter at family dinner…
We need to connect with the people around us so that the best possible outcomes can be achieved.
Honestly, my aim is a little self-serving. I want to change the way we look at public involvement and I need your help.
Take Dave Meslin's antidote to apathy talk on TEDx. He asserts from a typical zoning notice that the city, "clearly doesn't want you involved with the planning process, otherwise their ads would look something like this…"
And he's right, or half right, because it has been my experience that we actually do want your input.
I, for one, believe we can make this change. I think it is up to us as emerging leaders to question the status quo, and to develop something better, more modern, and relevant to our real lives.
The fun part! There are so many great resources and tools out there to help us in this endeavor. Future posts will focus on practical items that you can implement now – tools and resources, new ideas in public involvement, and examples from our colleagues.
Future blog ideas:
Crowd sourcing for public involvement
Online Engagement: what distinguishes a good tool?
IAP2 USA Project of the Year: "The Citizens' Initiative Review"
Metro's new Public Engagement Guide
Resourcing new PI Efforts: open source vs. no cost
Polarization: New tools for finding the middle ground (Lessons from Tigard)
A public involvement blog topic wouldn't really be complete without asking you to get involved! Please send me your best examples of both effective and ineffective public participation.
Have an idea for a future public involvement topic? Send an email to [email protected].