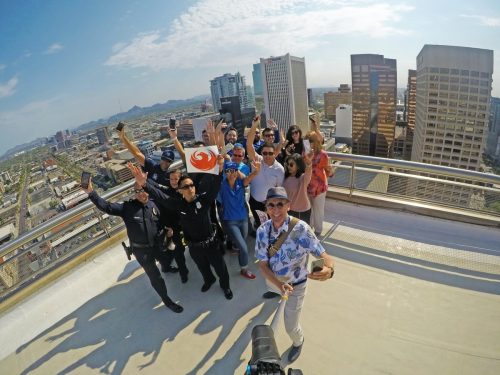 Jason Jones from Guilford County, NC created a really cool platform to keep track of the most liked, retweeted, and recent #CityHallSelfie tweets (and we'll also use his technology to measure the reach and impact of this fun day for local government).
Check out the ShinyApps platform for #CityHallSelfie day here!
And don't forget to share your ideas for the "People's Choice #CityHallSelfie" on the ELGL Engagement Corner, hosted by Bang the Table.
If you take an awesome selfie and want it to be considered for the big prize, make sure you take an extra step to share it in the Engagement Corner.