UNC's 2021 Deil S. Wright Lecture – "Preparing People of Color for 21st Century Jobs: Unfulfilled Promises and Lost Opportunities."
---

Next week UNC-CH MPA, School of Government will be hosting the 2021 Deil S. Wright Lecture, the lecture will be delivered on Thursday, April 8, 2021 – 3:30 PM to 5:30 PM ET – online.
---
From the hosts: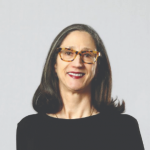 This year, we are excited to welcome Norma M. Riccucci, Board of Governors Distinguished Professor at Rutgers University School of Public Affairs and Administration, as she delivers the 2021 Deil S. Wright Lecture virtually at the UNC School of Government. She will speak on "Preparing People of Color for 21st Century Jobs: Unfulfilled Promises and Lost Opportunities."
This event is free and open to the public, please share with your colleagues. Interested individuals can register at go.unc.edu/Wright21–webinar access information is contained within the calendar download, provided upon registration.
During the lecture, Riccucci will examine the predictions demographers and economists made in the 1980s about how the social makeup of the American workforce will change by the 21st century. It was predicted that by the year 2000 greater job opportunities for African Americans and Latinx would be created, particularly in the technology industry. She will discuss whether these forecasts have been realized and achieved.
Riccucci is the author of numerous publications and books including Policy Drift: Shared Powers and the Making of U.S. Law and Policy (New York University Press, 2018). Riccucci's research interests lie in the broad area of public management, with specific interests in social equity policies and representative bureaucracy.