Virtual Ideation Session: Future of Work
---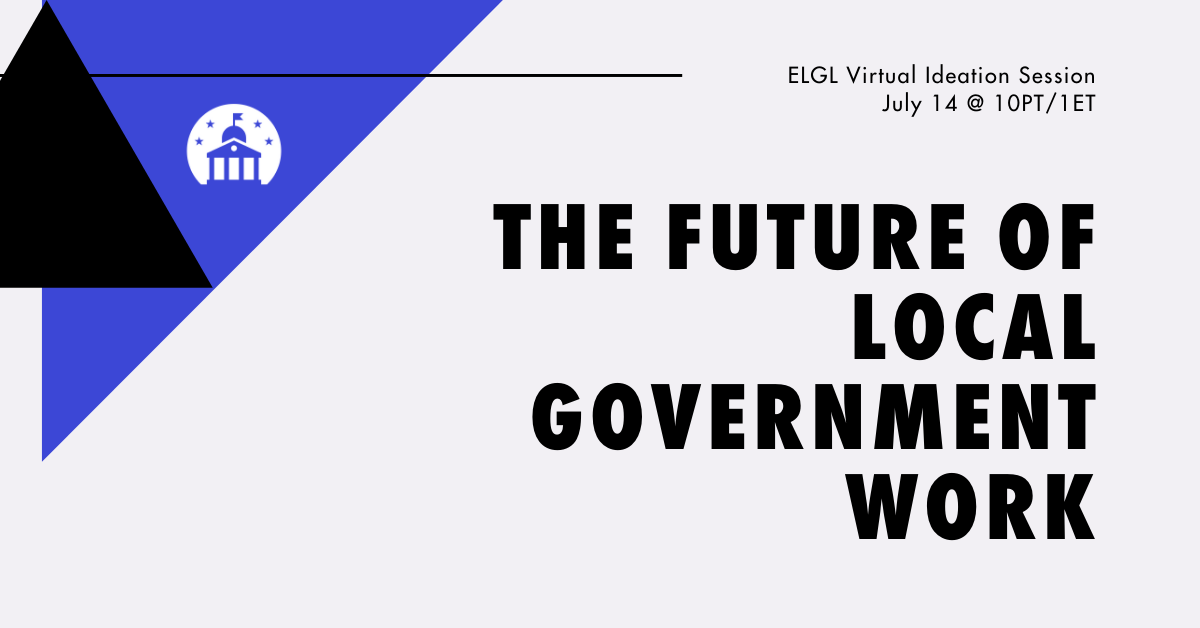 July 14, 2021 at 10PT/1ET
---
As we increasingly mix digital and physical work environments, how will technology and tech procurement change to improve digital service delivery?  
Technology in government has been primarily used to take heavy workflows and services online, making installations expensive, difficult, and requiring a series of business and technical approvals. 
However, technology is also well positioned to seamlessly empower government staff in the digital age, allowing them to increase responsiveness, track customers, measure/manage performance, and collect data on services to help with resource allocation. Essentially, it's time for future of work and productivity tools to come to government– lightweight, low-risk, easy to implement solutions that empower local government professionals to deliver services online seamlessly. 
We'd love to hear how your department has implemented workflow and productivity tools to facilitate service delivery! How is your department innovating? How has IT made room for new technology in the era of digital government? What do you imagine is the future of work in your department?