Webinar: Meeting Public Access Obligations
---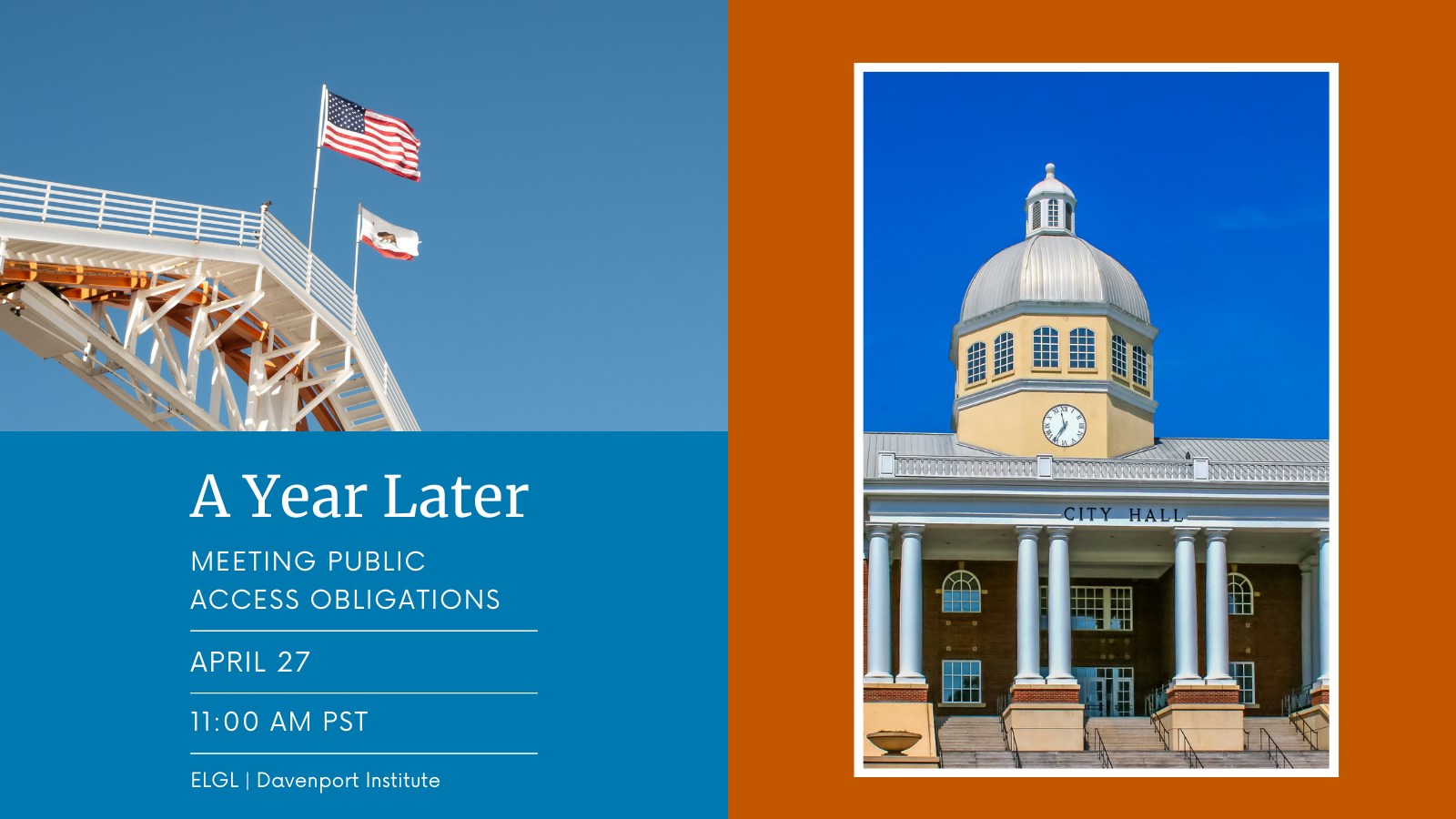 What happens to the relationship between local government and residents when traditional tools of public access and engagement are off the table? Recognizing that no single platform or process can address every need, particularly in the unprecedented time of COVID-19, this webinar will explore strategies for fulfilling public meeting requirements during a time of social distancing. It will also invite creative local leaders to share their experiences, innovative efforts, and lessons learned after a year of remote meetings.
April 27, 2021 | 11 PT / 12 MT / 1 CT / 2 ET
---
Series – Connectivity & COVID-19: A Year Later
Close and consistent connection to the communities you serve sets local government apart from national or even state government. However, this has made the social distancing restrictions of COVID-19 even more difficult for communities. ELGL and the Davenport Institute are excited to come together again for a five-part webinar series exploring how local leaders have maintained connection over the past year and what lessons can be applied moving forward.
April 27 – Meeting Public Access Obligations
May 4 – Mastering Virtual Communications
May 11 – WFH Team Building
May 18 – Building Community and Rebuilding Connections
May 25 – Survey Findings: COVID's Lasting Legacy for Local Government
All sessions are at 11 PT / 12 MT / 1 CT / 2 ET. Recordings will be made available following the live event.