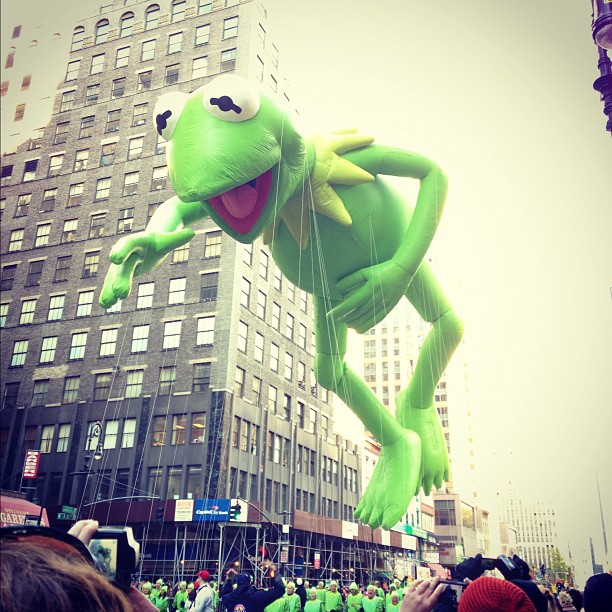 Chris Floore (LinkedIn and Twitter) serves as Assistant to the County Manager for the consolidated Macon-Bibb County local government. 
A real downside of government communication is not meeting people's general expectation of public relations. It's assumed that by having someone responsible for PR, then every action, duty, or program will make the front page of the paper or in-depth coverage at the top of the newscast…and that everyone in the community will all of a sudden know what great things that person or department did.
Everyone wants a parade.

What happens in government is we get so beat up in public by people complaining (see my last column about always being wrong), that people start clamoring for highly publicized recognition for their day-to-day work. In reality, though, the work of the government – what people expect from their government – isn't front-page worthy. Coca-Cola doesn't make the front page for every case they sell, and your local grocer doesn't get a feature every time they help carry someone's groceries to their car. These are normal business and societal interactions.
It doesn't matter. Everyone wants to walk down the middle of Main Street and be celebrated. Everyone wants to be the marching band and make kids dance. Everyone wants to be Santa at the end, bringing smiles to people's faces. They want public relations to make sure when they go out to eat, they are recognized and celebrated. Everyone wants a parade.
It's not possible, and it's not effective. There can only be so many marching bands, otherwise you can't hear the individual songs. If everyone is Santa, then no one is Santa.
What public relations can do for government is develop a communication plan (or even better, play a major role in the development of your organization's central communication tool, a strategic plan) that will provide the strategy, tactics, and platform to educate people how their tax dollars are being spent. Those two plans can help define and provide context for the daily work and help people understand how government works.

Essentially, it can help line up the departments and organizations in a single parade and recognize each as part of the whole. It can work with the departments to see their role in the larger parade, to see how their work and success is serving the larger community. It can show the community how government works and helps them see the parade for what it is: people working together to make their lives better.
The employees, departments, elected officials, and partners are all part of the same parade, moving forward along the same path, toward the same goal, and seeking the cheers of the people sitting on the sidewalks. A parade is made up of many groups and all are celebrated at that time. A good strategic plan and supporting communication plan identifies the groups in the parade while pointing out the larger picture of where it started, how it's moving together, and where it's going.
Everyone wants a parade, but it's up to public relations to create a parade of all the groups that people will see and celebrate. Not everyone gets to be the marching band or Santa, and you need more than one group to create a parade. A single group walking down the middle of the road is just blocking traffic.
As part of the newly created consolidated Macon-Bibb County, we've taken steps to line up the parade participants by creating our first Strategic Plan. You can read it by clicking here; it shows our five strategic focus areas and highlighted projects. Internally, we have a path called the County Manager's Decision Path to guide day-to-day operations of these and other projects. Our next step as an Office of Public Affairs is to develop (officially) the communications strategy to support this plan and its implementation…our next step is to help move this parade forward.
---
Supplemental Reading