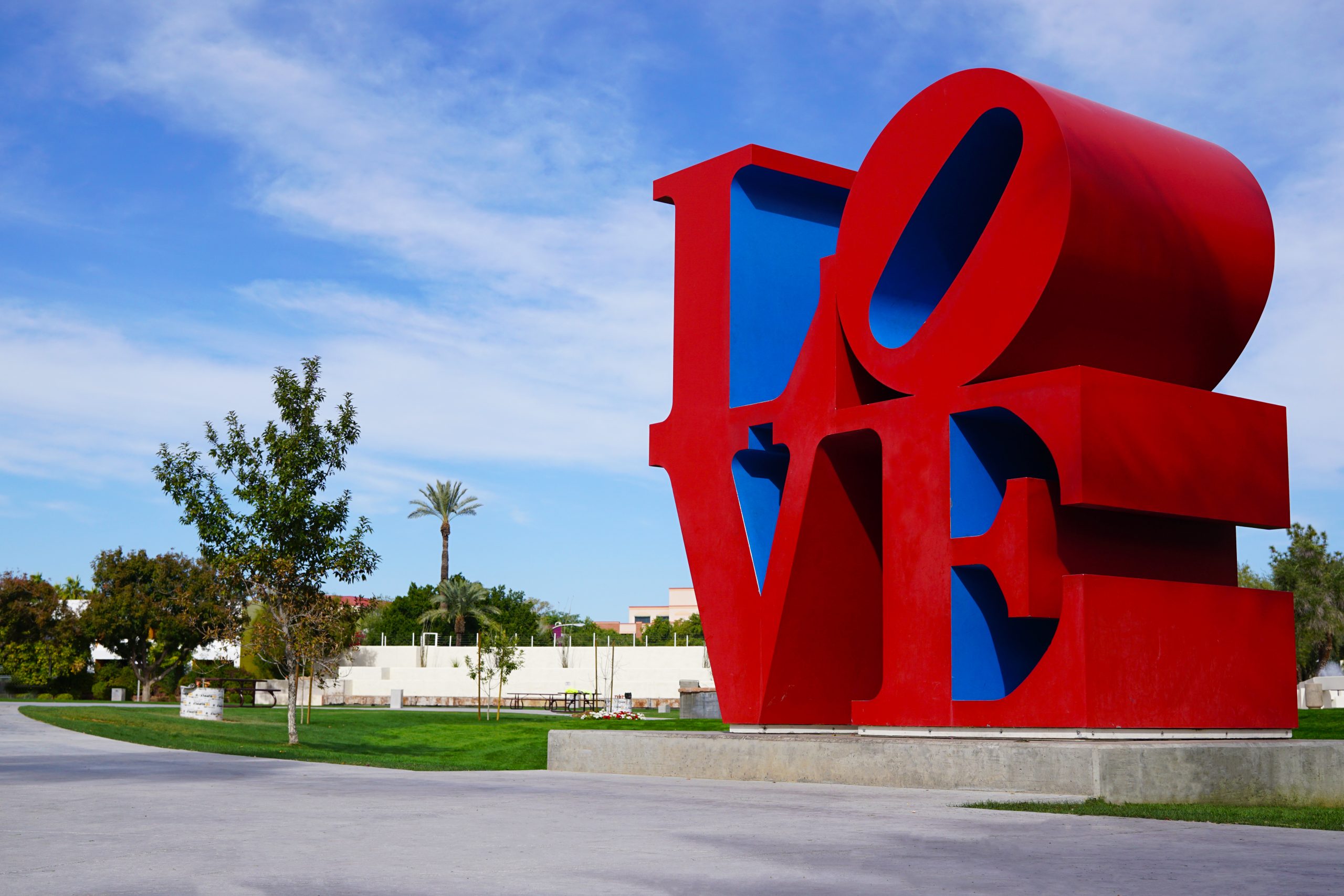 Today's Morning Buzz is by Brent Stockwell – connect with him on LinkedIn and Twitter!!!
---
What I'm Listening To: Parasite Soundtrack
…a delightful soundtrack to accompany a dark masterpiece about inequality
What I'm Reading: The Motive, by Patrick Lencioni
…leadership should be more about the led than the leader
What I'm Watching: Lost Cities with Albert Lin
…technology can unlock the unseen past places
"What's your favorite place?"
It seems like a simple question but is more complicated to answer completely.
My favorite place to live? to eat? to take people visiting from out of town? to get refreshed?
Over the years, I have developed considerable attachment to a number of places, from my hometown of Lawrence, Kansas to the city of Manhattan, Kansas where I went to college, where I explored on foot and on bike over the years I lived there, to the cities of Seattle and Federal Way where I lived when I went to graduate school at the University of Washington before moving to Scottsdale, Arizona.
I used to say that there are two kinds of people—those attached primarily to place, and those attached primarily to people. I'm a place person.
For example, I grew up in the same community until I left for college, and I have a strong connection to place, particularly to that place. I have a strong sense of place and it matters deeply to me.
But others grew up moving from place to place but ended up with a stronger attachment to family—as family was the constant throughout all the places. I call that an attachment to people.
I'm not saying this is true, but it is something that I have believed for a long time, and probably explains a lot about my attraction to cities – and to local government.
Whether you find yourself more attached to place, or to people regardless of place, place matters.
Maria Giuliani wrote in a 2003 paper on place attachment, "We have all experienced some form of affective bond, either positive or negative, pleasant or unpleasant, with some place or other – a place that can be related to our current or past experience (childhood places), sometimes to the future (the place we dream of living in, where we would like to go/return to), and more or less restricted in scale: the house in which we live or have lived, a certain room in the home, the area around the home, the neighbourhood, the city, the country…"
Places matter because they have purpose, they evoke emotion, and because they matter to people. Creating and sustaining great places should matter to us.

Places matter because they have purpose, they evoke emotion, and because they matter to people. Creating and sustaining great places should matter to us.
Here are some things I've learned about the importance of place, and some stories about one of my favorite places, Scottsdale's Civic Center.
Place matters because it has purpose.
Jeff Speck in his book, "Walkable City: How Downtown Can Save America, One Step at a Time," gives four components of walkable places: useful, safe, comfortable and interesting. While they certainly apply to walkability, they apply more generally to great places as well.
Think about the places in your community… and apply these questions to them.
Are they useful places? Are there places to sit, to play, to walk?
Are they safe? Do you feel safe there? Would others feel safe there?
Are they comfortable? Are they well lit? Are they well-maintained?
Are they interesting? Is there beauty? Do you feel part of nature? Is there art?
Outside of Scottsdale City Hall is a large plaza and park known as Scottsdale Civic Center. It has lagoons, and fountains, and benches and trees, and public art, and hosts large events most weekends. Countless family photos have been taken there, and it's one of the great places in our community. I think it meets the criteria of being useful, safe, comfortable and interesting. Scottsdale voters recently approved a $27 million project for improvements to the area, as it first opened more than 50 years ago. As improvements are made, it's important to keep these criteria in mind – useful, safe, comfortable and interesting.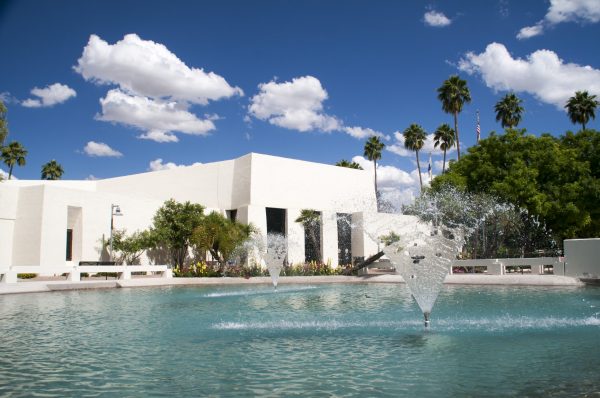 Place matters because it evokes emotion.
Ingrid Fettell Lee in her book, "Joyful: The Surprising Power of Ordinary Things to Create Extraordinary Happiness," writes about how color brings energy which leads to joy. She writes, "In a study of nearly a thousand people in Sweden, Argentina, Saudi Arabia, and the UK, people working in bright, colorful offices were more alert than those working in duller spaces. They were also more joyful, interested, friendly and confident. The drab tones of most school buildings and officers are understimulating, leading to restlessness and difficulty concentrating. The liveliness of color helps us marshal the energy we need to learn, be productive and grow."
We had a large fountain area that had to be shut off because it was leaking. We freed up some one-time funds to beautify this area with an art project. The selected artist used solar-powered lights to brighten up the place.
The 23 individual Sun Lanterns are made of steel, plexiglass, and solar–powered lights. Ranging from 3–8 feet tall, they are layered with horizontal plexiglass strips, inspired by colors found in the landscape of Arizona. The lanterns absorb sunlight throughout the day, and then, as the sun sets, each lantern flickers on to reenergize its environment.
This project brought joy and light and energy to this place that had otherwise fallen into disrepair and lost its usefulness.
The fountain has since been removed as part of a bridge reconstruction project, but the installation has moved around as part of the Local Light installation to brighten up another part of downtown.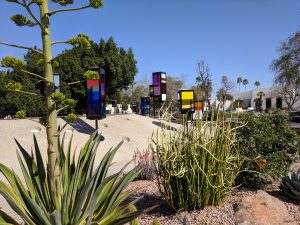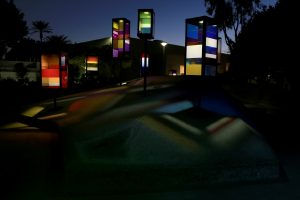 Place matters because it matters to people.
In the end, place matters because it matters to people. I was deeply influenced in this concept by reading "The House by the Lake: One House, Five Families and a Hundred Years of German History."
Nearly 30 years ago, Thomas Harding first traveled to Germany along with his grandmother to visit a small house by a lake on the edge of Berlin. She described it as her "soul place." It was a holiday home for her and her family, as well as a refuge. However, in the 1930s, they were forced to leave following the Nazis' rise to power. Traveling to this place with his grandmother gave him the opportunity to "remember" the home through her eyes. But the house had changed.
Harding returned to the house almost 20 years after his initial visit when he found the house was about to be demolished. It had been acquired by the city government, and as he looked into how the house might be saved, he uncovered secrets that had been hidden for decades.
He pieced together the lives of the five families who had lived in the home, a wealthy landowner, a wealthy Jewish family, a musician, a widow and her children, and an informant for the East German secret police. All had lived in the home, and only one had left willingly. The house survived war, fire and dereliction, was a witness to murder and violence, and survived both the Nazis and Soviet control. The Berlin wall was built in front of it.
As the author concludes, "As I looked out over the lake that day, I finally understood why the house's inhabitants had all been so fond of it. Despite life's difficulties, despite all the upheavals, it was, indeed, a soul place."
Although many different people lived in the Lake House, it mattered to each, even though it mattered differently. We need to ensure that our public places matter, and are accessible to, lots of different people, both now and over time.
In 2018, we were able to honor the legacy of the architect Bennie Gonzales, who had the grand vision for the Scottsdale Civic Center, and designed the public buildings located on it – City Hall, Civic Center Library, the Center for the Performing Arts, and the Justice Center.
He was inspired by the Aztec architecture of ancient Mexico, as well as the native peoples of Northern Arizona, as well as the landscape of the desert Southwest, and created a showcase where all of these come together.
On the 50th anniversary of the Civic Center opening, we renamed a street after Mr. Gonzales, and held a retrospective of his work at the Contemporary Arts museum. It was great to honor his role in creating such a great public place that so many people have enjoyed over the years.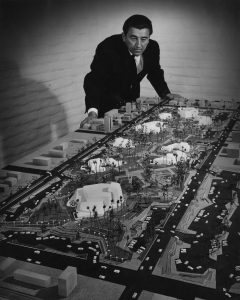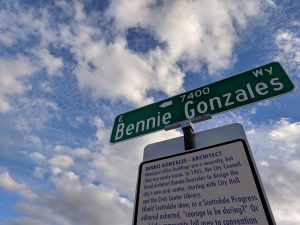 Creating and sustaining great places should matter to us.
Because of attachment to place, we need to understand as local government leaders that the changes that we make and advocate for can have deep ramifications on the users of those places.
We talk a lot about change management within our organizations, but we don't talk as much about change management for our communities, and perhaps we should.
Some say that familiarity breeds contempt, but as far as places go often familiarity breeds comfort. And when change threatens those places, that change can lead to contempt for the local officials trying to change the beloved places.
We need to avoid that through community involvement and collaboration in creative placemaking.
I'm excited about ELGL's emphasis on Creative Placemaking and hope that these thoughts help contribute to that discussion.
What's your favorite place?
---
Brent Stockwell is an assistant city manager for Scottsdale, Arizona, where he has worked since 2002 in a variety of roles, and also worked for Mesa, Arizona and Federal Way, Washington. He earned degrees from Kansas State University and the University of Washington. He's happily married with three kids and a mini-goldendoodle. Brent's on Twitter, Instagram and LinkedIn.
All views and opinions expressed in this post are solely those of the author and do not reflect the views and opinions of his employer.