As local governments compete for grants and seek to implement investments strategically, they must navigate complex funding rules and reporting requirements, and design programs and partnerships that can deliver measurable, equitable outcomes for all residents. This cohort sprint is designed to supercharge efforts by local government practitioners to do just that. It will provide an understanding of what constitutes a livable community for people of all ages, highlight specific factors of livability and their positive impact on economic development and growth, and provide an overview of the federal funding opportunities available.
The cohort will include government leaders and policymakers from different communities and across the country who will work together to learn from national experts, develop place-based strategies, and identify solutions to the complex challenges that arise in cross-sector work. Cohort participants will work as peer groups to support one another and will be mentored in support of specific solutions and strategies.
This six-week course will:
Deepen participants' understanding of what makes a livable community, with particular attention to creating great places for people of all ages, and how it can work to support growth and economic prosperity.
Learn about how funding in the American Rescue Plan Act and the Infrastructure Investment and Jobs Act can support these initiatives.
Provide deep dives on specific topics such as: housing and health, mobility and transportation, and high-speed internet access.
Provide opportunities for cross-sector collaboration with peers and mentor support from national experts.
Who should apply?
Anyone is welcome to apply who works in or closely with local government. We think this cohort will be of particular interest to: planning departments, innovation officers, analysts, economic development, public health, and human services departments, senior executive leadership, including chief advisors and/or chiefs of staff to mayors and city managers.
---
If you're considering applying to this cohort, you may also be interested in:
2022 AARP Community Challenge Grants: Apply for Grant Funding by Wednesday, March 22, 2022, 5:00 p.m. ET
AARP invites you to submit applications for tangible improvement projects that can help YOUR community become more livable. Applications are being accepted through March 22, 2022, 5:00 p.m. ET for grants to improve public places; housing; transportation; civic engagement; diversity, equity and inclusion; support efforts to build engagement and build-on programs under new federal laws; and other innovative ideas. Since 2017, AARP has funded over 800 projects across all 50 states, D.C., Puerto Rico and the U.S. Virgin Islands. Visit www.AARP.org/CommunityChallenge to learn more and apply if eligible.
---
Cohort dates
This cohort will take place over six one-hour weekly sessions. Sessions will take place on Wednesdays beginning at 10am PT / 1pm ET from April 20 through May 25.
Week 1: What makes a livable community?
April 20 – 10a PT / 1p ET
Week 2: Funding Livability Initiatives – American Rescue Plan Act and the Infrastructure Investment and Jobs Act
April 27– 10a PT / 1p ET
Week 3: Deep dive: Transit, Mobility & Open Spaces
May 4 – 10a PT / 1p ET
Week 4: Deep dive: High-Speed Internet
May 11 – 10a PT / 1p ET
Week 5: Deep dive: Housing & Health
May 18 – 10a PT / 1p ET
Week 6: Identifying and Leveraging your Local Assets and Advantages to Cultivate Livability
May 25 – 10a PT / 1p ET
---
Cost and Commitment
This opportunity is provided free of charge with support from AARP Livable Communities.
Our aim is to create a robust cohort representing a variety of organizations and communities around the country. While we hope to include as many of those interested as possible, this is a competitive application process. Please complete the form fully and, if accepted, plan to participate for the duration of the cohort. The anticipated time commitment is 1-2 hours per week.
Applications will be accepted through March 21. Participants will be notified by April 4.
---
Meet the Presenters
MARK FUNKHOUSER
Mark is the president of Funkhouser & Associates, a municipal finance expert who has spent decades in government service. As the mayor of Kansas City during the Great Recession, Mark made the tough choices to put his city on the path to fiscal sustainability. That experience, his long tenure as an auditor and his most recent post as the publisher of Governing magazine have made him a trusted and credible advisor to government officials across the country. Mark holds a master's degree in social work from West Virginia University, an M.B.A. from Tennessee State University, and an interdisciplinary Ph.D. in public administration and urban sociology from the University of Missouri at Kansas City.
LIZ FARMER
Liz is a consultant at Funkhouser & Associates, a fiscal policy expert and writer whose areas of expertise include budgets, fiscal distress, tax policy and pensions. She takes complicated topics and writes about them in language everybody can understand and her work has appeared in Forbes, Bloomberg, the Wall Street Journal and other national publications. She is also a fellow at the Rockefeller Institute of Government writing about the policy implications of the future of work. Liz holds a B.A. from the George Washington University in American history, film and television production and a Master of Journalism from the University of Maryland.
REBECCA DELPHIA
Rebecca Delphia, an Advisor with AARP's Livable Communities initiative, partners with local leaders, policy makers and citizen activists nationwide to make communities more livable for people of all ages. Rebecca comes to AARP's livable communities initiative after serving as associate state director for community outreach with AARP Pennsylvania. Prior to working for AARP, Rebecca held an appointment as the first-ever chief service officer in the Pittsburgh Mayor's Office. Rebecca holds both a bachelor's degree and master's of social work degree from New York University's Silver School of Social Work, where she was a scholar in the Catherine B. Reynolds Program in Social Entrepreneurship.
---
About the Sponsors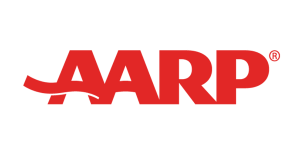 AARP is the nation's largest nonprofit, nonpartisan organization dedicated to empowering people 50 or older to choose how they live as they age. With nearly 38 million members and offices in every state, Washington D.C., Puerto Rico and the U.S. Virgin Islands, AARP strengthens communities and advocates for what matters most to families, with a focus on health security, financial stability and personal fulfillment. The AARP Livable Communities initiative's programs include the AARP Network of Age-Friendly States and Communities and the annual AARP Community Challenge "quick-action" grant program.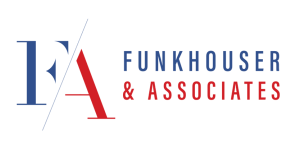 Funkhouser & Associates is a consulting company that builds impactful and effective relationships between state and local governments and private companies. Policy is aspirational. F&A works across sectors to help connect the dots between policy and process, between population data and improved community outcomes, between technology and more human-centered government. Armed with decades of 360-degree experience in the inner workings of how policy is built, funded, and enacted, we help match public sector needs with private sector solutions.