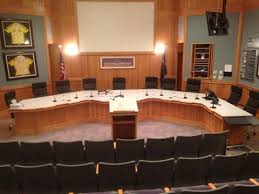 What do we hope to learn from this series? We hope you will gain a better understanding of the unique characteristics of local government in each state, we hope you will learn that there are others like you who are motivated to make a difference through the public sector, and we hope you will learn that it is best to learn from other's mistakes than yours. With that said, on to the main event, the first ever installment of the Fifty Nifty which has the same feel as Opening Day in baseball, Christmas Eve, the ol' TGIF on ABC, and the Fiscal (New) Year.
P.S:  Contribute to the Fifty Nifty project by sending those names in your lil' black book to ELGL. We thank Heather Gantz (Waldron), Bonnie Svrcek (ICMA President), and Rob Gurwitt (Governing contributor) for spreading the word on the Fifty Nifty. Here's who is on the list so far: Updated 7/8: Contribute to the Fifty Nifty Project
Our Take on Colorado
We head back across the country today to profile the state of affairs in Colorado with Tim Gagen, Breckenridge Town Manager. ELGL's first thought about Colorado is we all had a friend after college who migrated to Colorado without a job and much of a plan. This may have something to do with the great skiing, incredible beverages, and the lenient marijuana laws. When we think of less anecdotal characteristics of Colorado, we find universal envy at their light rail, we acknowledge their innovative use of a the former Stapleton Airport, and we marvel at the Rockies (which we've all learned about through terrible Coors Light commercials).
Colorado does have its share of obscure laws including: one may not mutilate a rock in a state park, Car dealers may not show cars on a Sunday, no liquor may be sold on Sundays or election days, and tags may be ripped off of pillows and mattresses.
Our visit with Tim Gagen may make you jealous. Tim is the town manager of Breckenridge which is home to one of the best ski areas in the country. We discussed with Tim the unique characteristics of governance in Colorado, his dream job as a child (which unsurprisingly enough did not involve government), and then finally, we imagine the state of local government in 2023.
Vitals
Tim Gagen
Position: Town Manager
Organization: Town of Breckenridge
Prior Experience: City Manager, City of Commerce City
Education: Wabash College, Undergraduate and Indiana University, MPA
Connect with Town of Breckenridge: Facebook and Website
Tim Gagen presently serves as Town Manager of Breckenridge and has held that position for the past 13 years. Born on Long Island, New York on a potato farm, Tim spent most of his younger years prior to high school in New Jersey, growing up with his five sisters and two brothers. In was in high school that Tim began his gradual trek westward, attending high school in South Bend, Indiana and followed by attendance at Wabash College in Crawsfordsville, Indiana.
It was in Crawsfordsville, after college, that he commenced his 35-year career in local government working as a manager or administrator of local governments in Indiana and a number of Chicago suburbs including Crawfordsville (IN), Lowell (IN), Hayel Crest (IL),and Darien (IL).  Twelve years ago Tim seized the opportunity to relocate to Colorado, when he was hired as the City Manager of Commerce City. He made his last move up to the Town of Breckenridge six years ago, replacing long time manager Gary Martinez.
Breckenridge is a home rule municipality that is the county seat of Summit County, Colorado, United States.As of the 2010 Census, the town had a population of 4,540. The town also has many part-time residents, as many people have vacation homes in the area. The town also has a large ski resort with multi-difficulty ski slopes across 4 peaks on the Ten Mile Range of the Rocky Mountains. Summer in Breckenridge attracts outdoor enthusiasts with hiking trails, wildflowers, fly-fishing in the Blue River, mountain biking, nearby Lake Dillon for boating, white water rafting, alpine slides, and several shops up and down Main Street. Every year, Breckenridge hosts the Breckenridge Festival of Film, established in 1981, Ullr Fest every January, as well as an annual Fourth of July parade.

Breckenridge was the film location of the 1989 comedy National Lampoon's Christmas Vacation and some scenes in Dumb and Dumber (shots of Aspen in the movie are actually Breckenridge).
On November 3, 2009, voters passed ballot measure 2F by a nearly 3 to 1 margin (73%), which legalized marijuana possession for adults. The measure allows possession of up to an ounce of marijuana and also decriminalizes the possession of marijuana-related paraphernalia. Possession became legal January 1, 2010. Possession was still illegal by state law, however, until the passage of Colorado Amendment 64 in 2012. The measure was written mainly to be symbolic.

Lightning Round
Best piece of advice from your parents.
If you want something, work hard and go after it.
In a dream world, which bands would headline your retirement party.
Anne Lennox
Ry Cooder
Moody Blues
(Complete the sentence) Before I die I want to……
Travel and see the rest of the US that I haven't visited and more of the rest of the world.
Most influential books in your life.  
Lord of the Rings
Foundation Trilogy
Principle Center Leadership
If you could Facetime with five people (dead or alive and not including family members), who would be on the list?
Lincoln
Covey
Vonnegut
Kennedy
Describe the inside of your car:
Full of bike gear, skis in the winter and reusable bags
What's the meaning of life?
I am still trying to figure that out but while I have it I want to enjoy it.
The Interview
Give us three bullet points that best describe local government in Colorado.
Respect for manager form of government
We'll assume you didn't grow up dreaming about a career in local government. What was your dream job as a 12-year old? What was your first local government job? How did you end up in local government? 
At 12 I wanted to be a doctor. My 1st government job was zoning administer and code enforcement officer. While in College majoring in Biology and still thinking pre med I took two internships with the local Health Department. and the City Planning Department. Toward the end of my senior year the city fired it's planning director due to a change in Mayor and one of my professors recommend me to fill in till they hire someone new under the old CETA program. My grade point was not quite enough to get into med school at the time so I said what the heck. I have been doing local govt. ever since.
Give us your top three career accomplishments.
We often learn from our mistakes. Name one or two career mistakes that you have made that you think we could learn from.  
Biggest mistake/learning experience was in Hazel Crest, Illinois where racial integration was the biggest issue and which I believed was support by the Mayor and Trustees only to find that the Mayor  was never going to be satisfied with the staff effort at stemming white flight so was looking for someone to blame. My mistake was in believing I could over come the dissatisfaction and solve the problem but in reality I should of started looking for another job as I was never going to be successful in this one.
Our experience has been many of our friends, family, and neighbors are not well versed in what it is we do in local government, many think we are a "planner" or "mayor." Has this been your experience? How can local governments better communicate their role in the everyday lives of the community?  
Yes but less so in a small community where you know a great number of the residents and have a lot of good face time answering their questions about governmentt and what it is doing. Here they know me as the manager and who the Mayor is. Even with that we use a lot different engagement methods like coffee talks, HOA meetings, etc. to keep my self visible and accessible in community so folks know who I am and what my job is.
Would you encourage your family and friends to consider a career in local government?
I encourage folks to take a look at public services careers as there are a lot of professional opportunities in that area but also note that it is not the career for everyone.
Hypothetically, if we find ourselves interviewing for a job in front of you, talk about three steps we can take to make a good impress.  
Try and relax and be yourself
Focus on experiences that tie to the position you have applied for as they carry more weight then education or titles to me
Talk about not only your strengths but also areas that need more work.
Mentoring is such an important part of local government. Name three of your mentors.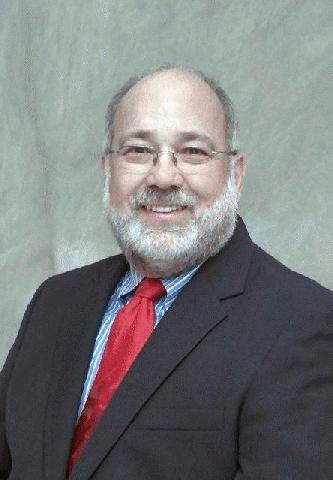 (Complete the sentence) In 2018, local government will be …………
much more technology oriented particularly affecting how we communicate to our residents and visitors as information will move so fast and there will be a lot more of it available. Newspaper will no longer exist, books will be on the way out and the personal connection to people will be less and less.
Supplemental Reading
Previous Entries
South Carolina with Katherine Hendricks, City of Pickens Administrator
[youtube=http://www.youtube.com/watch?v=k_WyUwNPOzQ&w=420&h=315]