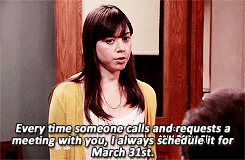 [vc_row][vc_column][vc_column_text]
What was your local government moment? What keeps you in local government? Who have been the influences in your career? We take a deep dive into these questions by asking you (the practitioner) to tell your local government story. You can sign up to participate in the bi-monthly feature at Finding Local Government. Thanks to Matt Wojnowski, City of Altus, OK, for developing and coordinating the feature.
Update: Iowa City hires Ashley Monroe as assistant city manager
By: Ashley Monroe, LinkedIn, Twitter, ELGL
[/vc_column_text][vc_separator color="blue" style="shadow" border_width="3″][vc_column_text]
I was unaware that my future would establish itself on a night like any other, serving Italian cuisine in DeKalb, Illinois. I was a student at Northern Illinois University and recognized the Athletic Director, the basketball coach, and one or two others in a group of women in leadership positions at NIU. A woman in the group asked me about my major and I responded, "political science." At the time, I wasn't sure where I wanted to go with my field of study. I had subscribed to the idea that getting a degree in something you enjoyed was most important. Most of the time, people didn't use their degree anyway, right?
The woman suggested I look into the nationally top-ranked MPA graduate school at NIU. Free tuition and a paid internship? Sign me up! Prior to this, I'd had a few professors, only one of which was a practitioner and my favorite teacher, which directed my attention towards local government. What do you mean, people are responsible for making sure water functions at my house, streets are maintained, and parks are appealing to visit? This idea of locality and immediacy struck a chord. That woman at dinner turned was Dawn Peters, Executive Director of the Illinois City/County Management Association (ILCMA). Dawn is a gem and isn't shy about sharing this marvelous profession (and the opportunity it brings) with others. To her, I am so deeply grateful that she asked me what I planned to do with my life.
Through my graduate school internship with the Village of Homewood (that's Home Sweet Homewood, to you motto-lovers out there), I gained insight to this crazy way of life. Being there for 20 hours, spending another four to six hour working at the Police Station in the middle of the night, taking two or three classes, and driving approximately five billion miles each week somehow made sense to me. I loved it all in and my manager and assistant manager were great role models. Did I spend several of those weeks searching and sorting decades of dusty boxes of "archived" files? I sure did. Did I experience first-hand the Saturday morning coffee talk at Village Hall with the Mayor? You bet. I have a fond and deep affection at this point in my career to have done a multitude of front line tasks. I still do those things most days, because I work local, and I'm proud of it.
In the last decade, I've been fortunate to have steadily climbed through one organization and experienced the value of working with outstanding leaders. These individuals are not all supervisors, because you don't have to be a boss to be a boss leader. The co-workers that have stand out are those who share a constructive idea to improve operations or inter-office relations, volunteer before required, and listen to what is being shared.
My supervisors and managers provided the resources to become who I am today and allowed me experiences that have built my perception of  local government. They have increasingly stepped up their level of candor and have come to ask my opinion on sensitive issues. On the lighter side, I've found joy in establishing a formal mentorship with a manager who was not afraid to shove a March Madness pool win in my face. For another, I have proudly been the April Ludgate to their real-life Ron Swanson. I've been lucky enough to work at the side of two highly respected managers who have taught me a lot about the decision-making process, how to treat people fairly, and how often it's acceptable to deny a department head's request for an annual "pajama day". I can say without question that I am grateful for their presence within my life story.  
I recognize that I'm now about to go a little Meta. As professionals in municipal, county, or other local government work, we can get dragged into the details of our work. We see the tree (resident/business/elected official/citation/ledger) in front of us and naturally will see less of the forest. I appreciate the fact that through our daily actions, we are working towards an end goal that will serve others. Whether these services are internal or external, our work matters. Yeah, that Facebook post doesn't seem to matter much in the grand scheme, but the parent that just realized their child needed immunizations before school registration found it helpful. The details in engineering plans certainly help prevent accidents on roads and bike trails and the ability to bring clean potable water into buildings is absolutely vital to the health and wellness of the entire community. The daily grind (which we totally don't have because local gov is awesome), the small smile to people over the counter, the firm negotiation to try for a better deal with a developer, are all so much more valuable to us than we realize.
Simply put, we are the helpers. Our active service is service to others, in whatever shape and form that takes. Even if it feels selfish in taking "ownership" of that role and action, what we often forget is that finding our purpose and true calling is beneficial to others. Public servants act the good of others, even if it means sorting old files, stamping permits, or talking over personnel benefit changes. We do good for others. That, overall, is what I have found through my attraction and engagement in local government. Altruism in its purest form, is what makes finding this career and leading others to seek this profession so rewarding.
[/vc_column_text][vc_separator color="blue" style="shadow" border_width="3″][vc_column_text]
Previously:
[/vc_column_text][/vc_column][/vc_row]