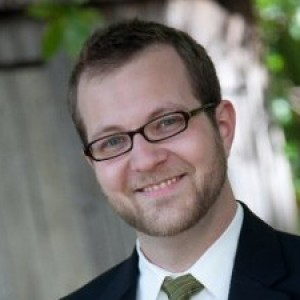 What was your local government moment? What keeps you in local government? Who have been the influences in your career? We take a deep dive into these questions by asking you (the practitioner) to tell your local government story. You can sign up to participate in the bi-monthly feature at Finding Local Government. Thanks to Matt Wojnowski, City of Altus, OK, for developing and coordinating the feature.
By Patrick W. Rollens (LinkedIn & Twitter), City of Corvallis, OR.
It started with a tweet.
I was scanning Twitter as part of my job at the Chicago Tribune when I spotted a tweet from a communications coordinator from a nearby town, a woman I'd worked with periodically on stories. "Cleaning out my desk on my last day," was the gist of what she'd typed.
I paused and looked at the screen. I knew her boss pretty well – in fact, I had a pretty good handle on the entire town, since my work at the Tribune had sent me there pretty regularly.
I could do this.
My time at the Tribune had reached an inflection point. A simmering scandal involving the Tribune and Journatic, a technology startup that outsourced journalism jobs to Asia, had erupted only weeks prior. I had a decidedly bad taste in my mouth about that whole affair. So why not go for it?
I called up the communications director and expressed my interest in the job. He was cautious, explaining that while he didn't doubt my journalism skills, he wanted to make sure I knew a few things about the position. Namely, this was local government, and things moved at a slower, more deliberate pace than I was probably used to. OK, I said. I'm willing to try.
I sent in my materials, met up for an interview, and a month later I was packing up my own desk for the transition to my new career in local government.
I won't pretend that it was an easy move. Even though I could competently execute the job – writing press releases, running social media, knocking out graphic design projects left and right – I felt adrift in my first year there. All my friends were journalists, many still employed by various ailing media outlets in the Chicago area. They chased stories about scandal, corruption and politics, while I formatted agenda templates and responded to Facebook questions about street sweeping.
It was hardly glamorous and frequently humbling, but after a while I found that I had something that had eluded me in the journalism industry: time to do a good job. The deliberate (some would say 'glacial') pace of local gov allows ample time for someone like me to execute a project, review it, proofread it, edit it again, sleep on it, tear it up and start from scratch – and still make my deadlines. Rather than lurching from half-finished project to half-finished project, I felt a strong sense of satisfaction with my work.
Working in government communications means you're often at the intersection of emerging technology, civic engagement and democracy. In this respect, my new career has kept me on my toes. It's allowed me to meet up with the amazing folks at ELGL, and it's brought my family across the country to a new home. My route to finding local government took a little while to get started, but now that I've settled in, I can honestly say there's nothing but blue sky ahead.
Supplemental Reading