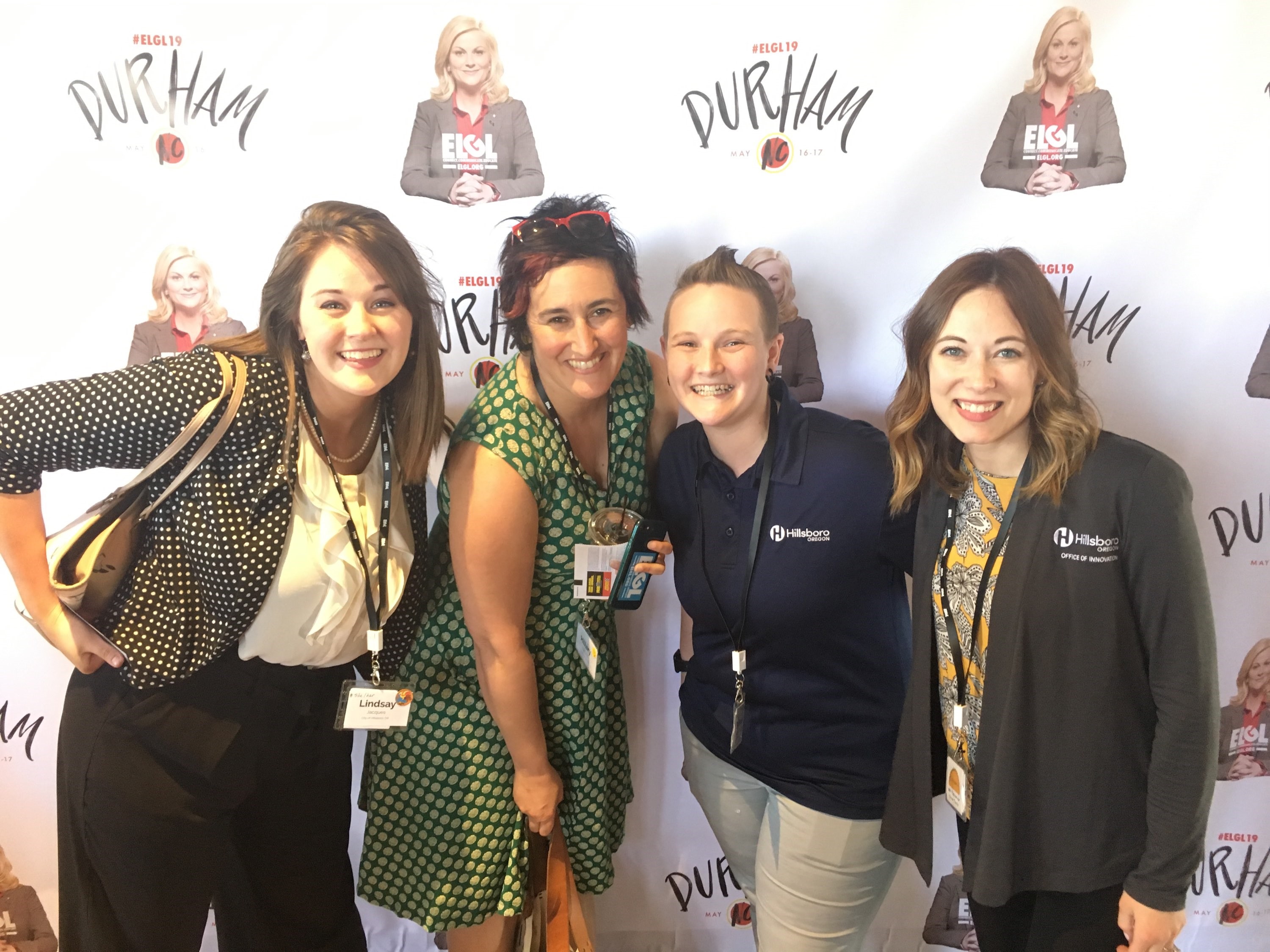 Today's Buzz is by Lindsay Jacques. Follow her on LinkedIn or Twitter.
What I'm Reading: 60 Seconds and You're Hired! by Robin Ryan
What I'm Listening to: Folk playlists on Spotify 
What I'm Recommending: Showing your support this Pride Month
---
#ELGL19 had fantastic presentations, idea-generating content, and over 200 local government nerds. Here are a few I ran into:
Job Connection: I met someone who was working for a city I had an upcoming interview with. She was happy to chat about the organization's culture, provide resources, and share how she enjoyed working for the city in general. She also threw in a few interview tips as well!
First-Person Source: I sat next to a budget analyst for the City of Baltimore who read the ELGL Book Club selection, City on the Line. We discussed the concepts and how they played out in his daily role, giving me further insight to the success and failures of outcome budgeting.
Idea Exchange: I ran into someone who was researching the Hillsboro Civic Leadership Academy as his organization contemplated starting their own. I was able to give him an overview and connect him with the right people within my organization to receive more in-depth information to bring back to his own community.
Cohort: Several ICMA Local Government Management Fellows from my cohort were also in attendance. Having first met them in Baltimore at ICMA 2018, we were able to reconnect and share stories about how our fellowships were progressing. Being in similar job situations, we exchanged ideas, offer support when needed, and had a blast catching up.
Twitter Feed: I heard this echoed by several people throughout the conference, but #ELGL19 felt like walking into my Twitter feed. I met people I have followed for ages, have read their Morning Buzz articles, and have seen them win Traeger Awards. It felt like meeting a bunch of internet friends IRL, and it was so nice to see the people behind the content I enjoy daily.
Ultimately, there is nothing more powerful than making connections across city and state lines in local government. Sharing success and failures, having an external support system, and fostering a community is what ELGL is all about, and this was abundantly clear at the conference. Thank you to everyone who made my first ELGL conference experience so valuable, and next year they're heading to Portland, so grab your raincoat and join the fun!
---
As an added bonus, here is a sample of my conversation with my best friend as I was packing for the conference. I was determined to make those socks work….