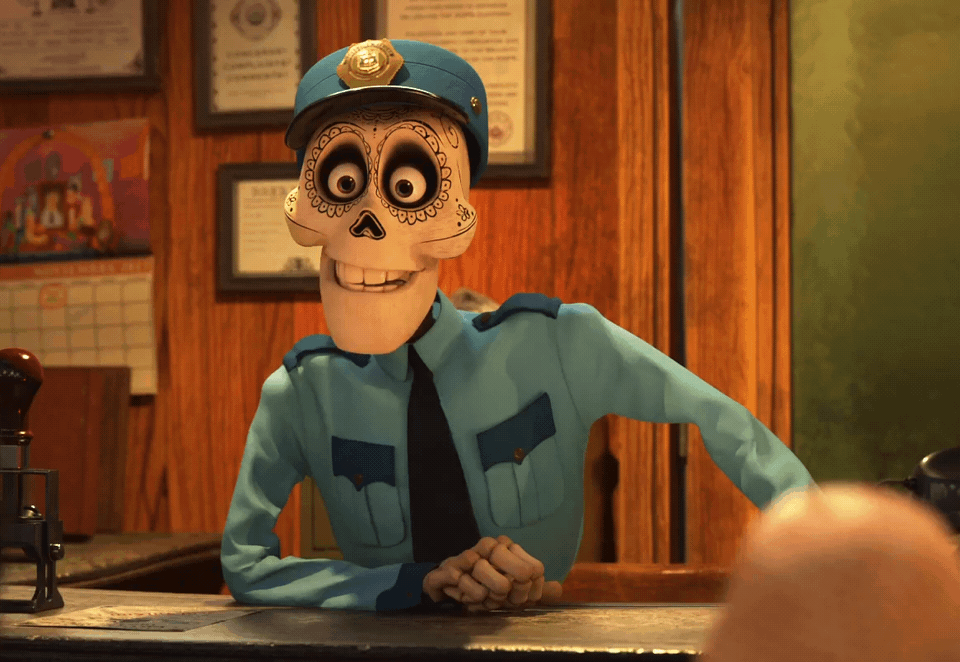 This post is by Kirsten Wyatt who is visiting Lawrence, Kansas for the 2018 Kansas City/County Managers conference. She'll be updating this post throughout the conference and tweeting using #KCCM18.
---
Thursday, April 26 @ 3:00
Another portion of the afternoon session was the story of Garden City, KS. Here's a video about the community and here's a horrible story about racism in the community. City Manager Matt Allen and Garden City East African Community Center president Mursal Nayale talked about their work together to break down barriers between the Somali community and the local government services to ensure that all community members felt comfortable in Garden City.
I had lunch with Matt and Mursal and they agreed to be on a future episode of GovLove so stay tuned for more perspectives on how they work together.
One last item for this update: #KCCM18 knows their audience. For the final session of the day ("speed dating" with professors to learn about their research), they're serving beer and wine. Cheers!
---
Thursday, April 26 @ 2:00

You guys: a white man just dropped the phrase "stale pale and male" at a city manager conference. My jaw almost hit the floor. Ward Lyles stood in front of a packed room and reminded #KCCM18 that leaders need to break out of their "comfort zone" of people who look like them, if they want to become truly effective leaders. 
He also shared the idea that people are wired to hang out with people who are just like them, and it takes pushing your comfort levels to diversify your local government staff and network.
---
Thursday, April 26 @ Noon

The second session of the day featured three speakers on the topic of creating a culture of leadership. The consultant Mildred Edwards used an analogy of planting yellow and red flowers in different soil to compare the ways that we unwittingly create an environment of inequity but then expect the same results.
She then quickly shifted from the story, to talking about institutionalized bias and how we might be expecting a lot from people or projects that were starting out on an unequal starting point.
It was one of the more effective approaches to talking about bias with a group of city and county managers because you could feel the room paying attention to the flower story (versus if she jumped right into diversity to start). A lesson for all of us – as speakers, conference planners, and attendees – that sometimes it works best to step softly into these topics to ensure your audience pays attention. She states:
"We don't always think deeply about what we believe and why we believe that. We need to look at our role and our responsibility. What is our truth? Can we answer this question positively: am I a champion in my local government for inclusiveness?" 
Here are some additional key quotes from this session:

---
Thursday, April 26 @ 10:00 a.m.
The morning keynote with Clay Pearson is just wrapping up. I've included a few key quotes below, but here are some other takeaways that will stick with me:
It can be easy to be on auto-pilot once you get comfortable in a job, but it's important to always keep learning and trying new things.
Read, read, read – even when life is busy, you're not too busy to skim articles and books to learn new things and hear new perspectives.
Podcasts are important! Clay listens to a shocking number of them (must be that Houston traffic?). He gets information from sources as diverse as GovLove, and the History of China podcasts.
Being a community promoter is part of working in local government. Sell the community you work for, and the people who work for you.
---
Thursday, April 26 @ 8:30 a.m.

I arrived in KCMO yesterday, realized I forgot my phone charger, and let my phone die while I was exploring one of my favorite cities. That's right: I was only steps away from the best #CityHallSelfie location in the world and I didn't have the ability to take a selfie. I feel like I'm being docked ELGL cool points.
However, I did get to have Kansas BBQ with fellow GovLove hosts Javon Davis and Alyssa Dinberg. It was great to get caught up and hear about Javon's super cool new job working with the KCMO Health Department (and the amazing Sarah Martin) and Alyssa's upcoming work on citizen engagement and the KCMO budget process. You can share tips with Alyssa to inform her work in the ELGL Facebook group.
Woke up very early this morning and drove to Lawrence and the conference site, the incredible Oread Hotel. The coolest thing about the drive from KCMO to Lawrence are all of the "Rock…" "Chalk…" "Jayhawk!" billboards. As an avowed UNC fan, even I can appreciate the excitement and energy of this college town.

I'm currently chugging coffee in the Bird Dog Bar (seated at the Charles Penny table) waiting for the conference to start. The opening keynote is ELGL superstar member Clay Pearson.
I also had the chance to visit with another awesome member, Phil Smith-Hanes. Fun fact: Phil was the first person to disclose the magic of the KU MPA network to Kent and me and we've tried to mimic the connectivity and community that this alumni association offers.