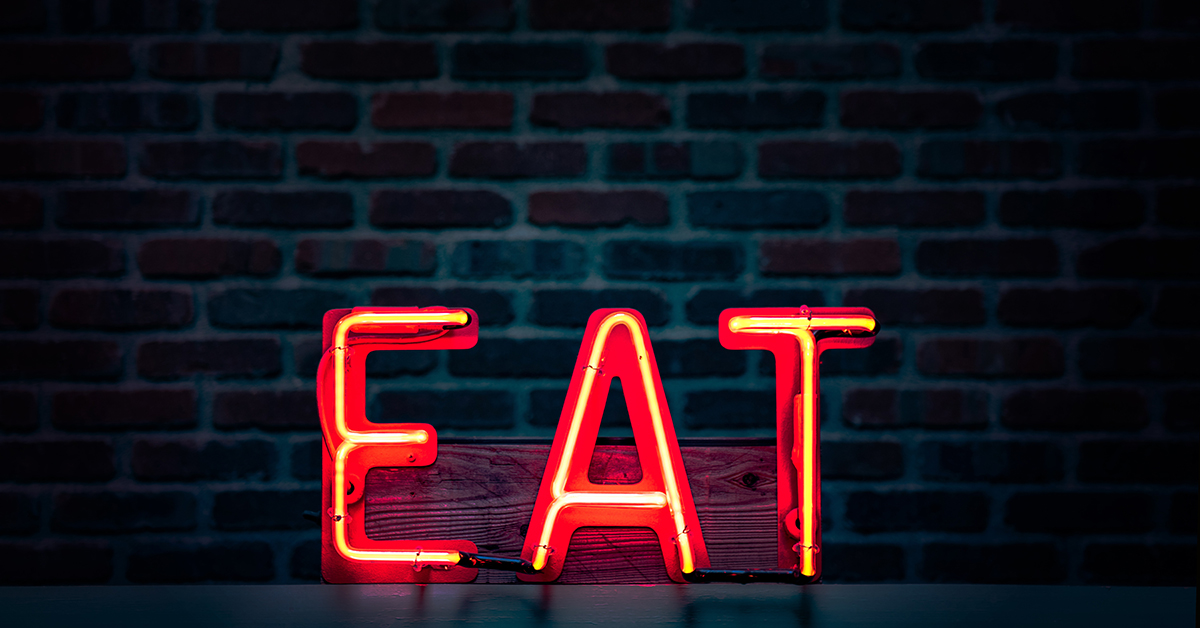 Today's Morning Buzz is by Warren Kagarise, digital engagement manager for King County, WA. Connect on Linkedin, Twitter and Instagram.
What I'm Reading: Jonathan Franzen's "The Corrections" — best known as the novel once booted from Oprah's Book Club — and still a monumental read 20 years later.
What I'm Watching:  "The White Lotus," HBO Max's dark dramedy about trouble in paradise, set at a high-end resort and starring the scariest characters on TV.
---
If you've ever seen a clip of someone catching a flying fish at Seattle's Pike Place Market or sipped a Pumpkin Spice Latte from Seattle-based Starbucks, then you already understand how food can shape your perception of a place.
Cities, by evolution or by design, become associated with food cultures. How a city wields its unique culinary identity can mean powerful economic and social influence — not to mention a point of hometown pride.
View this post on Instagram
For local governments, embracing policies and practices to support (literal) local flavor seems like a piece of cake, the kind of easy win many of us crave in our hyper-polarized era.
While food culture may not receive as much attention as the most urgent issues facing City Hall — public safety, transportation, and climate change come to mind — local governments exist at the nexus where the competing pressures meet. The result is a balance between managing the local food economy through destination marketing, farmland preservation, and small business aid while satisfying consumer tastes, economic development goals, and potential tax revenue.
Becoming a culinary destination can help put cities on the map, earning a spot on best-of lists and, in turn, promotional fodder for convention and visitors bureaus and economic development departments.
Nationwide, culinary tourism is big business, with as much as 20% of tourism categorized as food-oriented, according to a U.S. Travel Association statistic cited in a recent article about the connection between signature dishes and place branding.
A dish or cuisine can become entwined with a city's identity — think breakfast tacos in Austin, pierogis in Pittsburgh, or hot chicken in Nashville. However, once a reputation is earned, cities need to work to remain on top, with so many other communities eager for a slice of the pie.
Pizza in Portland? Barbecue in NOLO? What happens when food capitals get snubbed? https://t.co/clIPisCpi3

— Fast Company (@FastCompany) July 28, 2021
Occasionally the effort to become a culinary destination happens through a confluence of forces beyond local government.
In well-established culinary destinations, like New Orleans or New York City, a distinct food culture grew organically over centuries. In the same vein, UNESCO in 2015 recognized Tucson, AZ as the first City of Gastronomy in the United States.
Restaurants — and food culture more broadly — tell us a lot about a place, from history to public health to immigration patterns to voting trends, even when a restaurant is not unique to a particular place.
A recent mapping project from the Georgia Institute of Technology examined restaurant chaininess in the 48 contiguous states. Chaininess, defined by the researchers, represents the number of restaurants that share a name.
Is your city dominated by chain restaurants?

This map plots "chainness" scores across the U.S. based on a dataset of 800,000 independent and chain restaurants https://t.co/Ch1mEQpmGe

— Bloomberg CityLab (@CityLab) June 20, 2021
The takeaway: Chaininess is more prevalent in the Midwest and Southeast. (The report also garnered attention for a particular datapoint: Places with high chaininess scores also included higher percentages of voters who supported Donald Trump in 2016.)
Seattle, where I live, is on the low end of the chaininess scale, like many larger cities. For reference, Seattle's closest Chili's is in Spokane, 280 miles away. Though, The Cheesecake Factory in downtown Seattle experienced a viral moment during last summer's protests.
Cheesecake Factory in Downtown Seattle was looted and @KIRO7Seattle caught someone walking away with an entire cheesecake pic.twitter.com/lvzbdgNJcX

— Ms. Chanandler Bong (@joefarrell86) May 31, 2020
Through the data, the report also showed the role local governments play in shaping a region's food economy, though the situation on the ground is often more nuanced.
When I worked at the City of Issaquah, residents supported independent establishments but did not shy away from asking for bigger names either. The city's social media mentions often included pleas from residents interested in bringing Dutch Bros. Coffee and Dick's Drive-In — a regional chain thrust into the national spotlight by Macklemore — to town.
During the pandemic, many local governments increased support for the food economy, and independent restaurants in particular, in tangible ways. Cities loosened rules to allow parklets and streateries to increase restaurants' outdoor dining space, in addition to offering direct financial aid to restaurateurs.
Support does not need to end with the pandemic. Many communities could leverage temporary aid into permanent gains by continuing to nurture the food economy.
As cities gradually reopen, a growing number are letting restaurants serve customers in the streets to boost capacity & promote #social distancing.

Leaders from @CityofTampa & @JerseyCity share 6 lessons on creating & implementing 'streateries': https://t.co/rdoZ6FWfK3

— Bloomberg Cities (@BloombergCities) May 28, 2020
As a next step for local government, use your organization's platforms to talk about what's cooking in your community. As public agencies, food remains less polarizing than the other topics we discuss — a universal experience in our atomized culture.
For government communicators, few things provide more reliably popular social media content than food. Chances are, you can tap into existing ways to celebrate your community's food economy by promoting barbecue trails, brewery crawls, and the like. (Just make sure to do so within your agency's rules for promoting local businesses.)
The tired adage reminds us, "You are what you eat." Turns out the same cliché applies to cities too.