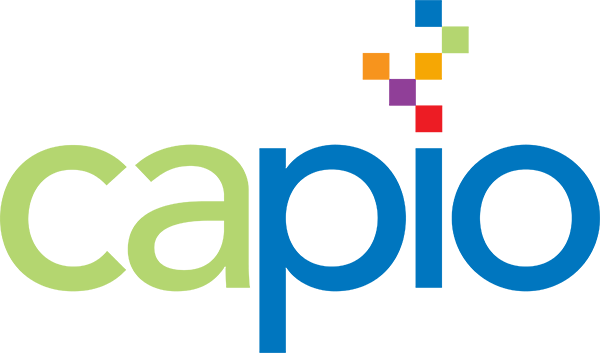 Congratulations to ELGL member Francie Palmer! Press release via California Association of Public Information Officers. 
---
Santa Rosa, Calif., – Francie Palmer, a seasoned government communications professional who served as the City of Rancho Cucamonga's communications manager, was recognized by the California Association of Public Information Officials (CAPIO) as the state's 2018 Paul B. Clark lifetime achievement award, recognizing her exceptional leadership in the profession.
"Francie's ongoing dedication to government communications, ethics, transparency and our organization have truly made a lasting impact to the profession," said CAPIO President Christine Brainerd, APR and communications manager for the City of Folsom. "She has really advanced the field of public-sector communications and was the clear choice for our 2018 Paul B. Clark Award.
During her time at the City of Rancho Cucamonga, a community of more than 175,000 residents in
Southern California's Inland Empire, Francie strategically built a strong foundation on the value and
critical need for unified, transparent communications with the community, media and stakeholders.
"I am so grateful for the colleagues and friends that are a part of my CAPIO family. The professional
networking, development opportunities and those people you know you can always count on in a
communications challenge or crisis has played a significant role in my career," said Palmer. "I am truly
honored to be recognized as this year's Paul B. Clark recipient."
Highlights of Palmer's career include single-handedly beginning the City of Rancho Cucamonga's award winning communication programs; developing a strategic and comprehensive communications plan to guide the city in the years to come; communicating transparently and effectively with the news media, developing social engagement forums, constituent groups and community outreach efforts; providing immediate and effective crisis communications and serving a crucial role at the city's Emergency Operations Center; and launching several successful city surveys to obtain insight on public opinion.
Palmer is an active member of CAPIO and has worked on several committees, which have helped raise
the organization to new heights. Her work as sponsorship chair for CAPIO led to year-after-year
increases in sponsorships, which in turn helped the organization bring additional professional
development and education programs to its members.
She was honored in 2017 with CAPIO's Communicator of the Year award for her exceptional achievements in government communications and her community during that year.
She has also been involved with other regional, statewide and national professional organizations, serving on boards and committees, speaking at conferences, as well as receiving many awards honoring her outstanding public-sector communication programs, projects and initiatives.
In addition to her stellar career achievements, Palmer was selected for the Paul B. Clark award for her
ongoing commitment to mentoring and inspiring future government communication leaders with
several of her mentees now successful leaders in the field of public sector communications as well as in
CAPIO.
She worked for the City of Rancho Cucamonga for over 15 years, starting in the Community Services
Department and then as the communications manager for the city.
Palmer received her Bachelor's in Business Management from the University of Phoenix and her Master's in Leadership Management (MSLM) from the University of La Verne.
Retiring in May 2018 after more than two decades in public service and will be moving to Nevada with her husband, Doug, and looks forward to spending more time with her children and grandchildren. Though, she is looking forward to continuing to serve the public and continuing being an advocate of effective government communications and communication professionals.