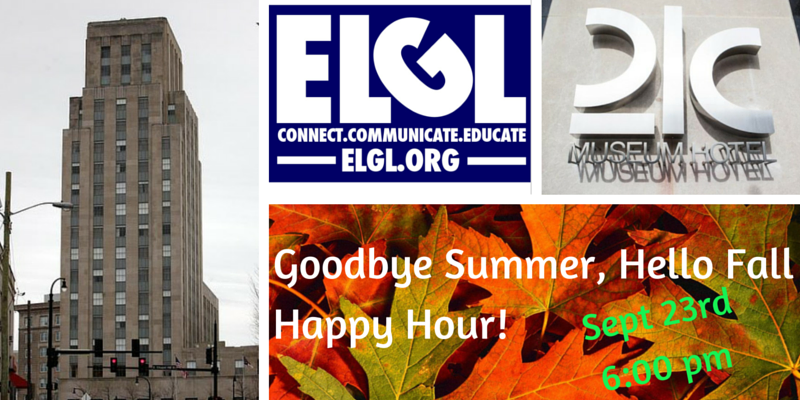 September 23rd marks the end of the summer season and the beginning of fall, so come out and celebrate with a great learning and networking opportunity. The Southeast ELGL chapter will be meeting up at 21c in downtown Durham for a happy hour and to hear how this innovative project came to be.
RSVP for Sept. 23rd Happy Hour
The 21c Museum Hotel
The latest hotel in Durham also doubles as an art museum. 21c acquired the Hill Building in 2013 and remodeling of the former SunTrust Bank headquarters has taken a little over two years. The work done totaled an almost $50 million investment, which included $5 million from the City of Durham and $2 million from Durham County.


Joining us on the 23rd will be Kevin Dick, the Director of Economic and Workforce Development for the City of Durham. He worked on the 21c project and will share the city's perspective on how the project came about, how it worked, and what it means for Durham. Kevin has been at the City of Durham since 2007 and in his current position for 6 years. Connect with Kevin: LinkedIn.
So join us at 6:00 pm on September 23rd at the Counting House at 111 Corcoran St. Durham, NC 27701.

Register
RSVP for the Happy Hour here: goodbyesummer-happyhour.eventbrite.com

Keep Reading
Durham's 21c Museum Hotel opens in style
Durham economy on upswing, but 'we're not there yet'
Counting House, 21c's bar and restaurant is now open
A novel art hotel concept is coming to a historic downtown Durham building