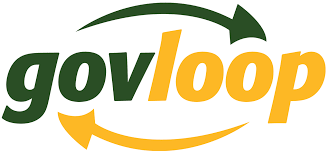 The nice folks at GovLoop have released a list of the 31 GOVERNMENT ASSOCIATIONS YOU SHOULD JOIN. Since the list is not a ranking, we'll take the freedom to assume that ELGL was top five.
Here's GovLoop's blurb about our award-winning members.
Engaging Local Government Leaders (ELGL): ELGL strongly believes in making a difference at the local government level. Their three pillars for achieving this are connecting, communicating, and educating within local government workers across the country.
Say thanks to GovLoop with a Facebook like or Twitter follow.
The 4-1-1 on GovLoop
GovLoop serves a community of more than 200,000 government leaders by helping them to foster collaboration, learn from each other, solve problems and advance in their government careers. We aim to inspire public sector professionals to better service by acting as the knowledge network for government. We do this through a variety of mechanisms including blogs, discussions, research guides, online trainings, mentorship programs, and more.
In 2013, when ELGL was a newborn, we interviewed GovLoop founder Steve Ressler – On the Public Record with Steve Ressler, GovLoop Founder.