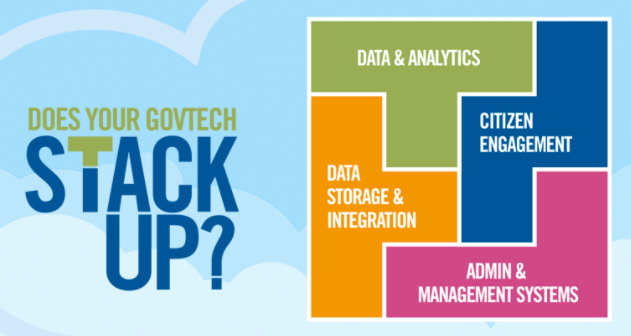 This interactive tool is a follow-up to Meredith Trimble's recent Morning Buzz article about GovTech stack.
---
Local governments are uniquely positioned to address some of society's most pressing problems. Today, real solutions to homelessness, the opioid crisis, equitable access to justice, food scarcity, navigating the COVID-19 pandemic, and other issues are being developed and implemented at the community level, in ways that can be scaled regionally and upward.
Technology transformations are underway that result in greater connectivity, greater efficiencies, and greater insight.
Local governments that invest in software that provides integrated administrative and business management systems as well as two-way citizen engagement tools will see an unprecedented return on investment compared to agencies that do not prioritize such investments.

By tending to the health of their technology infrastructure, governments can create robust and future-proof GovTech Stacks.
The notion of a GovTech Stack requires governments to think beyond the department level to determine how any system:
Serves business partners
Serves the public
Provides internal and external decision-makers with actionable insight
Ensures security and access to the most up-to-date information