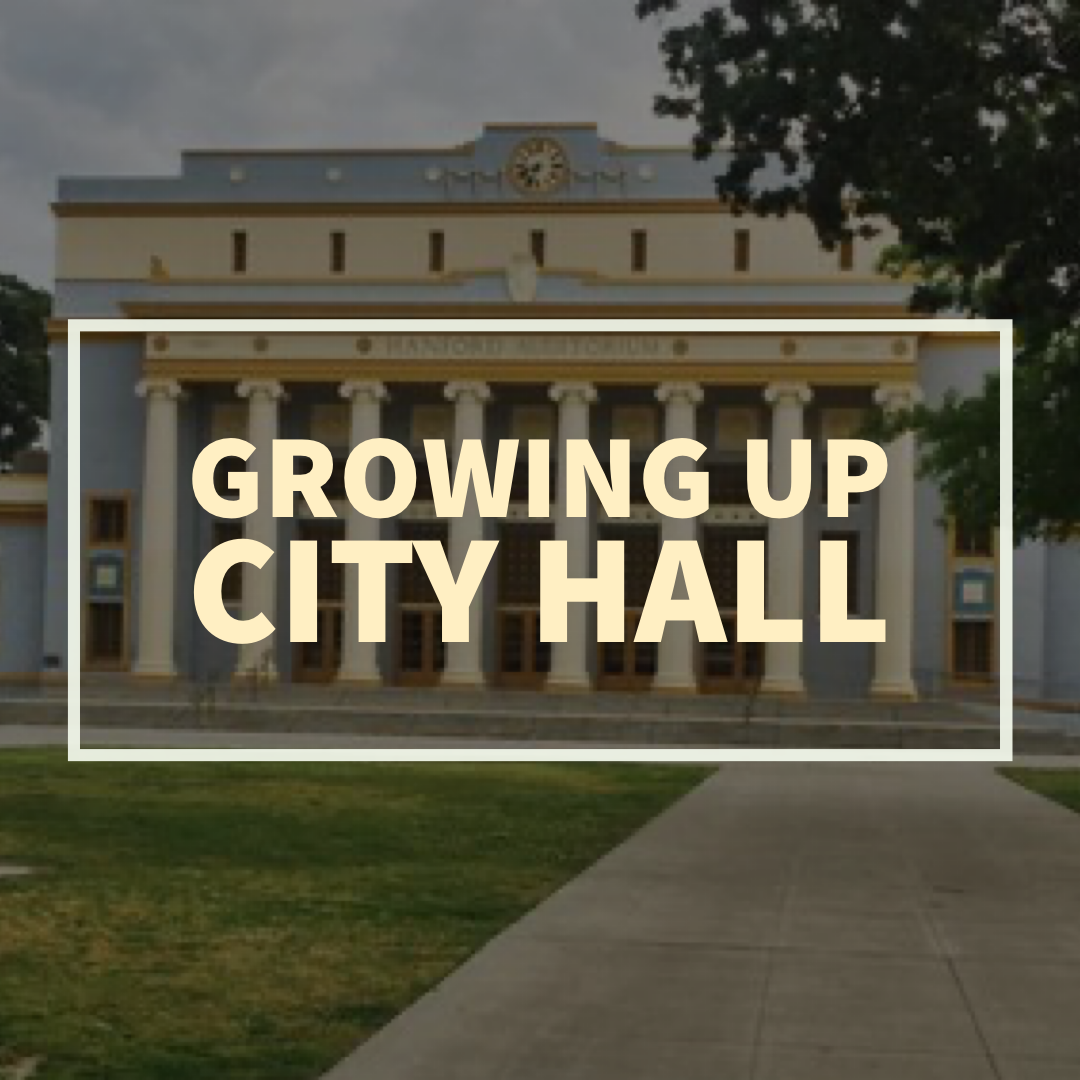 Today's Buzz is by Meredith Reynolds, Park Planning & Partnerships Manager for the City of Long Beach. Follow Meredith on
Twitter,
LinkedIn
, and
Instagram
.
What I'm Listening To:
Johnnyswim's
Songs with Strangers
. This husband/wife musical duo didn't let a pandemic get them down, and they chose random strangers to write, record, produce and release a song in one day.
What I'm Watching:
Modern film noir series
Perry Mason
, set in 1932 Los Angeles this series focuses on the origin story of famed defense lawyer, based on characters from Erle Stanley Gardener's novels.
What I Did On My Summer Vacation: Home improvements on a 1949 fixer-upper, painted a garage, installed irrigation and drought-tolerant plants (my park maintenance superintendent would be proud!), added backyard pavers, took a #CityHomeSelfie and recorded a GovLove podcast.
---
This past February, I donated to ELGL during the 'Make GovLove my Valentine' fundraising drive to raise funds for new podcast equipment and professional development training for the hosts. Donors had the option of including a 'Long Distance Dedication' to dedicate the donation to someone. I dedicated my donation to my dad, retired City Manager Jan Reynolds, with a message to make it a good day, a regular phrase he uttered and still does to this day.
The always observant @kowyatt noticed my dedication and connected me with Kent Wyatt for a GovLove episode of Growing Up City Hall. I excitedly sent my dad an email, inviting him to participate in a podcast, doing my best to describe what a podcast was and how it was going to work. I had been planning to record this with my dad and Kent in April, but then COVID foiled my best-laid plans. So when August rolled around and my parents defiantly broke out of quarantine to visit, I rescheduled the podcast recording. I carefully prepared a shared GoogleDoc with notes on the outline Kent sent, that my dad promptly printed and wrote out his notes. I sent my dad links to past Growing Up City Hall blog posts and GovLove episodes so he knew what he was getting into by agreeing to record a podcast with me. And I asked Kent a bunch of logistics questions I otherwise would have been comfortable winging, and shared the answers with my dad so he felt prepared and comfortable doing something he has never done before. The day came for the podcast, the little red light said 'recording' and Kent began the GovLove preamble.
I had to introduce my dad. Aside from knowing him my whole life, it was difficult picking a few pertinent introductory facts. He is a runner, a golfer, a gardener, and a woodworker. He is handy, knowing how to fix most anything, and recently has discovered YouTube for things he doesn't know how to fix. (Kent asked the inquiring-minds-want-to-know question and yes, my dad and Ron Swanson would be mustached BFFs).
My dad likes music (we danced to Bruce Springsteen at my wedding), he played sports (wrestling/baseball/intermural softball), and is an Atlanta Braves fan. He has two daughters and has been married for almost 50 years to my mom who also worked in public health. 
Aside from learning my dad's favorite National Park is Yellowstone and his most favorable family vacation was traveling with the family to Hawaii and ocean snorkeling when my sister and I were kids, I learned things about his career that even I didn't know. When I was born he became an Assistant City Manager and he moved his family to a small town in California's Central Valley where I spent my entire childhood. But before this, he worked in college housing and when a recession caused his job to be eliminated, he took a job as a local government analyst where his local government career began.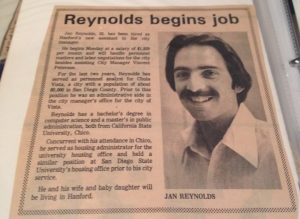 As I was listening to him respond to the conversation prompts, I contemplated how different our experiences were – he did not have to lead through a global pandemic, he was not a female government professional in a male-dominated industry, he managed a rural town of fewer than 50,000 people while I have never worked in a community less than 250,000 and spent most of my career in metropolitan urban environments. 
It also brought up a lot of childhood memories I haven't thought about in ages. I remember the special feeling of visiting his larger-than-life office where I could always count on having a piece of cinnamon gum from his desk. He really did have the hook up on cinnamon gum. I remember him dictating memos on a small tape recorder in our living room at night and I recall hoping that I NEVER had to dictate a memo in my future job. It takes skills to write a memo in your head and folks…my dad has skills! I remember going to Thursday Night Markets, the Christmas parade, the reopening of the Historic Train Depot, or the grocery store and people would stop my dad to talk shop. He always knew their names and patiently responded to them even though he was on his own time with his kids. I remember getting to tag along when my dad was called to a fire at my high school and seeing the aftermath of the fire's destruction. 
These experiences helped inform my perspective of local government. I learned that no other level of government affects your daily life more than local government. It is the level that most directly impacts residents' lives and they can directly influence processes that affect them. I saw that this work clearly made a difference, and because my parents were the type to encourage that I could be whatever I wanted when I grew up, I thought I might be good at this impactful work. When I started in local government, my dad advised being well-rounded. Get experience in budget, personnel, operations, programs, and projects, he said. Be thoughtful about perceptions and think of your actions or decisions through the lens of what others may perceive them if they were on the front page of the paper, he said. He demonstrated the importance of being neutral, never publicly favoring a candidate or political party. He modeled that staff and relationships were important, to one's ability to get things accomplished as well to get the organization to follow your lead.
While we talk regularly about elements of my job, from the silly nonsense to the celebratory accomplishments, my dad and I have never had an opportunity to share our experiences in the way that the Growing Up City Hall GovLove Podcast did. I'm grateful for the opportunity this experience provided to bond with my dad over #localgov. What a difference a little donation can make to a worthy cause.