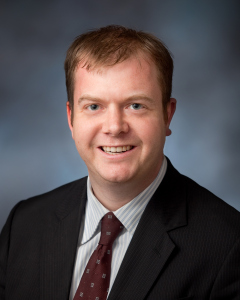 I'm Peter Watts, your guest buzzer for Friday, February 15, 2013. I'm a shareholder with Jordan Ramis PC and a consultant with Pathfinder Public Affairs, LLC. I've been practicing law for about ten years, focusing on business and local government issues. This past year, I was fortunate to be named 2012's Up & Coming Lawyer of the Year by the Daily Journal of Commerce. Aside from my practice, I'm heavily involved in multiple groups in Clackamas County including the Clackamas County Business Alliance Board of Directors, the Clackamas County Tourism Development Board, and the Metro-sponsored Community Investment Initiative Leadership Council.
I've always believed in the importance of volunteerism and civic involvement. As emerging leaders, we need to engage with our communities and collaborate to make them better places to live and work.
Seems like a slow news day so far, though I'll continue to update throughout the day. In the meantime, check out www.timscity.com. My colleague, Tim Ramis, edits and maintains this video blog discussing city planning, infrastructure, design, and transportation. Feel free to leave your comments in the "notebook" section beneath the videos.