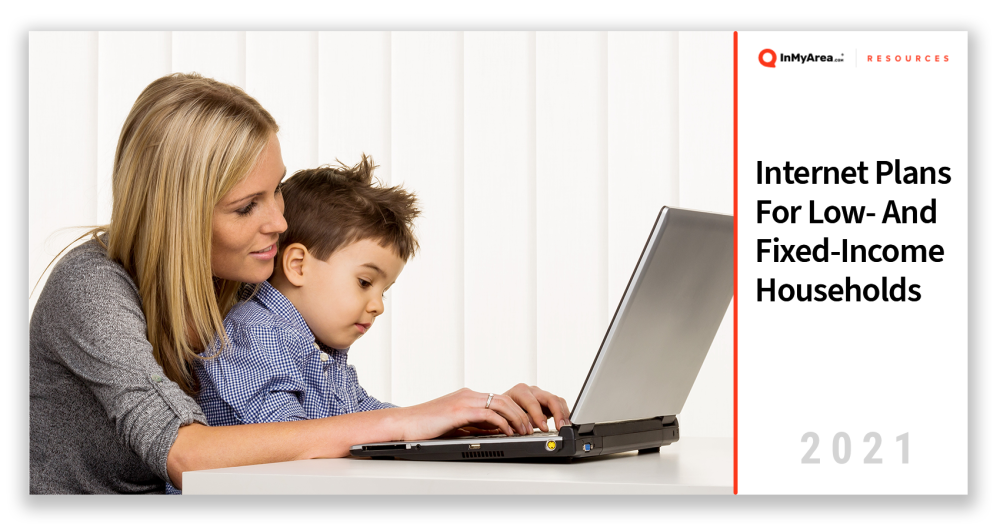 This resource covers a comprehensive list of financial assistance and Internet Service programs for eligible families and individuals. It's a helpful guide especially at this time when schools and businesses have shifted to working and learning from home. This resource was provided by the Digital Literacy, Inclusion, and Safety Council.
---
Internet service is no longer the optional luxury it once was. Nowadays, an internet connection is an essential utility that helps families learn, find jobs, and keep in touch with friends and loved ones. Unfortunately, high costs can be an issue for many working families, so we created this guide with useful links and resources to help you bring your household online. In this guide to low-income internet, we'll cover the following topics:
Federal Communications Commission and the Emergency Broadband Benefit Program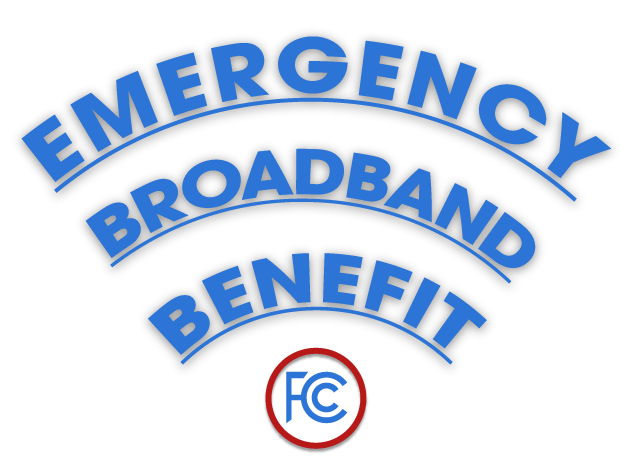 As of February 25, 2021, the Federal Communications Commission (FCC) voted on and approved the Emergency Broadband Benefit Program, a $3.2 billion initiative aimed at assisting lower-income households with internet access and digital device acquisition. While the initial $3.2 billion amount was approved in December 2020 by Congress as part of the $900 billion coronavirus relief package, the FCC still had to authorize the program to begin the process of relief distribution.
Headed by FCC Acting Chairwoman Jessica Rosenworcel, the Emergency Broadband Benefit Program will help bridge the digital divide for more than 20 million individuals in the U.S. by ensuring equitable access to all. The rollout of this program could be the first step to the dissolution of the digital divide. "We need to use all available tools to get 100% of us connected in this country, and this program is an essential part of making that happen," said Rosenworcel.
Check back here often for frequent updates on this developing emergency internet initiative. Until then, here are some answers to your frequently asked questions about the Emergency Broadband Benefit Program:
Who Qualifies for the Emergency Broadband Benefit Program?
While the full and official list of eligible recipients may still change over time, the FCC has indicated that you can apply for and receive benefits through the Emergency Broadband Benefit Program if you fit into one of the following categories:
Your income is at or below the 135% Federal Poverty Guidelines, or you participate in assistance programs, such as SNAP, Medicaid or FCC Lifeline.
You are a recipient of free and reduced-price school lunch or school breakfast, including through the USDA Community Eligibility Provision, or you did in the 2019-2020 school year.
You are the recipient of a Federal Pell Grant during the current award year.
You and your household has experienced a substantial loss of income since February 29, 2020, and the household had a total income in 2020 below $99,000 for single filers and $198,000 for joint filers.
You previously met the eligibility criteria for a participating provider's existing low-income or COVID-19 program.
What Are the Benefits of the Emergency Broadband Benefit Program?
Eligible recipients of funds from the Emergency Broadband Benefit Program will be able to receive:
$50 per month toward a broadband service plan
$75 per month toward a broadband service plan if they live on tribal lands
A one-time discount of $100 for the purchase of a laptop, desktop computer, or tablet if the recipient contributes $10 to $50 toward the purchase price of the device
The Emergency Broadband Benefit is only valid for one monthly service discount and one device discount per household, meaning if multiple members in your house qualify, you cannot combine these benefits.
When Will the Emergency Broadband Benefit Program Begin?
People can begin applying for and enrolling in the Emergency Broadband Benefit Program now, as of May 12, 2021. Since the program will end when the funds expire, or six months after the Department of Health and Human Services declares an end to the COVID-19 health emergency, whichever is sooner, you should apply as soon as possible to get your benefits.
What Internet Providers Are Participating in the Emergency Broadband Benefit Program?
Over 319 providers in the U.S. and its related territories have been accepted by the FCC into the Emergency Broadband Benefit Program, which you can find in this official list from the FCC. The providers' offerings differ by state, so you'll have to find your state to see what providers in your area will provide these services. Here's a list of some of the major internet providers participating in the Emergency Broadband Benefit Program:
Enrollment for broadband providers is still open for this program. We will continue to provide updates as new developments arise, so check back often.
How Do You Apply for the Emergency Broadband Benefit Program?
You can now apply for the Emergency Broadband Benefit Program through the Lifeline National Verifier application. Note, there may be some delays due to the high demand surrounding this program, so be patient as you file your application. Here are three ways that eligible households can apply for the Emergency Broadband Benefit Program:
Contact your preferred broadband provider directly. They will be able to give you all the details regarding their application process and help your sign up for your benefits. If you don't know what broadband providers are in your area, use our ZIP code search to see your possible selection.
Go directly to the Emergency Broadband Program application website at GetEmergencyBroadband.org. Here, you'll find everything you need to apply online and find participating providers near you. Moreover, if you have any other questions, there is a plethora of information and videos here about the program.
Call 833-511-0311 for a mail-in application. Once you have the application, you can send it with documents showing your proof of eligibility to the following address:Emergency Broadband Support Center
P.O. Box 7081
London, KY 40742
Internet Providers Offering Help to Low-Income Families During the Coronavirus Pandemic
Even before the pandemic hit, many families across the country were living paycheck to paycheck and struggling to cover basic expenses. Many internet providers are stepping up and offering payment plans, discounted prices, and other special promotions to help lower income families cope with the challenges of COVID-19, such as the following providers:
Internet Providers Offering COVID-19 Assistance
| Provider | Hot spots | Discounts for essential workers | Payment arrangements | Upgraded plans |
| --- | --- | --- | --- | --- |
| AT&T | No | Yes | No | Yes |
| Suddenlink | No | Yes | No | Yes |
| MetroNet | Yes | No | Yes | No |
| Cox | Yes | No | Yes | Yes |
| RCN | No | No | Yes | No |
| Sparklight | Yes | No | No | Yes |
| Verizon | No | Yes | Yes | Yes |
How to Get a Low-Income Discount on Internet
The best sales never end. Unlike time-limited promotions and deals, discounts for low-income households are available year-round to families who qualify – no special coupon necessary. Here are some providers offering low-income internet services:
Internet Provider Low-Income Plan Options
| Plan name | Price | Speeds up to | Data caps | Self-install available | Qualifying programs |
| --- | --- | --- | --- | --- | --- |
| AT&T Access | $10 per month | 25 Mbps | 150 GB – 1 TB | Yes | SNAP, NSLP, SSI (California residents only), Head Start, Income (temporarily) |
| Cox Connect2Compete | $9.95 per month | 25 Mbps | 1.25 TB | Yes | NSLP, SNAP, TANF, HUD, and PBRA |
| Frontier Lifeline Program | $9.25 per month | 6 Mbps | N/A | No | Lifeline |
| Mediacom Connect2Compete | $9.95 per month | 25 Mbps | N/A | Yes | NSLP |
| RCN Internet First | $9.95 per month | 25 Mbps | N/A | Yes | NSLP, SSI, SNAP, Medicaid, housing assistance |
| Spectrum Internet Assist | $14.99 per month | 30 Mbps | N/A | Yes | NSLP, SSI |
| Xfinity Internet Essentials | $9.95 per month | 25 Mbps | N/A | Yes | NSLP, HUD, Pell Grant, veteran government assistance, seniors on Medicaid, persons with a disability |
In addition to discounted rates, the low-income plans listed above will let you borrow equipment for free and don't require a contract. Some providers also offer additional perks. Cox's Digital Academy and XFinity's Learning Center, for example, bring educational support to children living in your home. The following list will guide you through the application process:
How to Apply for AT&T Access
Check availability. Enter your address when you first begin to fill out the online application to make sure your area is covered.
Apply now. Submit an application online, including information demonstrating your level of need. Use the confirmation number provided to you by AT&T to check your application status periodically.
Get online. Once your application has been received, a representative will get in touch with you in three to five business days with the next steps.
How to Apply for Cox Connect2Compete
Check availability. Enter your address on the first page of the Cox Connect2Compete application to verify if your neighborhood can receive service from Cox.
Apply now. Fill out the application, and submit verifying information, such as proof of your child's school enrollment.
Get online. If approved, you'll have the option to self-install your internet. Your Cox Easy Connect kit should arrive within five to 10 business days.
How to Apply for Frontier Lifeline
Check availability. Select your state from the list found on the first section of the Frontier LifeLine Program application.
Apply now. Download an application, fill out your household's personal and financial information, and return it to the printed address or specific recipient for your state. Alternatively, you can apply directly online for a quicker response.
Get online. After your application is approved, call Frontier at 800-921-8101 to have the Lifeline discount added to your account.
*** Application process varies from state to state. Make sure to read the instructions carefully. ***
How to Apply for Mediacom Connect2Compete
Check availability. Enter your ZIP code to verify you live in a qualifying area after clicking "Apply today" at the top-right corner of the Mediacom Connect2Compete program page.
Apply now. Complete the online form with your relevant details; a sales representative will follow up with you in a few days.
Get online. Once your application is approved, your discount will be reflected on your payment bill. Mediacom waives both equipment and installation fees with their Connect2Compete program.
How to Apply for RCN Internet First
Check availability. From the RCN Internet First page, select your state from the drop-down menu that pops up first.
Apply now. Download the application, and mail it to the printed address, along with supporting documents, or apply online for faster results.
Get online. RCN will post your discount to your account once your application is approved.
How to Apply for Spectrum Internet Assist
Check availability. Make sure the program is available in your area and you meet the eligibility requirements.
Apply now. Complete an online application form, and attach the verifying documents. If you are eligible, you can also call 844-525-1574 to start the enrollment process.
Get online. Your Spectrum account will be updated to include your new discount.
How to Apply for Xfinity Internet Essentials
Check availability. Enter your address on the Xfinity Internet Essentials page to see if it's available in your area.
Apply now. Once your address is verified, you will be able to submit an online application. You will be notified via SMS, e-mail, or snail mail if you are approved, or if Xfinity needs additional documents from you.
Get online. Use the step-by-step guide included with your internet equipment to self-install your service.
Other Ways to Save on Internet Services
Did you know that in addition to books, magazines, and movies, you can also borrow Wi-Fi from your local library and bring it home to your devices? There's more to affordable internet than discounted prices and special programs, and the following list of free Wi-Fi services will bring you up to speed:
Hot Spots and Free Wi-Fi From Internet Providers
Mobile hot spots are portable devices that connect you to Wi-Fi internet anywhere you go. They work by taking a cellular connection and converting it into a wireless signal for your laptops, tablets, and phones. Here are some of the internet providers offering hot spots in public places or for customers to take home:
Community Resources for Internet Access
Nonprofits and city governments across America are working hard to close the digital divide and ensure everyone has internet access at home. Here are some of the groups providing free Wi-Fi and internet equipment to families in need:
City governments: Many cities offer free Wi-Fi to families living in public housing. They also offer free Wi-Fi downtown or in other popular locations, such as recreational centers. Visit your city's website for more information.
Public schools: Your child's school likely has a loan program where you can borrow a hot spot and laptop for the academic year. Any damages to the devices are your responsibility, though you can usually purchase insurance for a few bucks.
Nonprofits: Many charitable organizations provide free or low-cost internet hot spots that allow you to connect multiple devices at once. Program details vary, but the limit is usually one hot spot per household.
Public libraries: Most local libraries will lend you an internet hot spot or a device with built-in Wi-Fi for up to two weeks. All you need is a library card, and getting one is easy.
Lifeline Program for Low-Income Consumers
Administered by the Universal Service Administrative Company (USAC), the Lifeline Program is a long-standing government program aimed at bringing equitable access to phones and internet to all people in the United States, especially low-income households, seniors, and veterans.
Through the Lifeline Program individuals can get up to $9.25 per month toward these services, though you can only get this discount once per household. You can qualify for the Lifeline Program if you or someone in your household participates in one of the following programs:
Supplemental Nutrition Assistance Program (SNAP)
Medicaid
Supplemental Security Income (SSI)
Federal Public Housing Assistance (FPHA)
Veterans Pension and Survivors Benefit
Tribal programs (and live on federally-recognized Tribal lands)
Alternatively, participation in one of these federal programs isn't the only way to get into the Lifeline Program. If your income falls under the 135 percent of federal poverty guidelines, then you can also receive the benefits of the Lifeline Program. Here are the federal poverty guidelines so you can see if you qualify:
Lifeline Program Federal Poverty Guidelines
| Household size | 48 contiguous states and D.C. | Alaska | Hawaii |
| --- | --- | --- | --- |
| 1 | $17,388 or less | $21,060 or less | $19,413 or less |
| 2 | $23,517 or less | $29,390 or less | $27,054 or less |
| 3 | $29,646 or less | $37,058 or less | $34,101 or less |
| 4 | $35,775 or less | $44,726 or less | $41,148 or less |
| 5 | $41,904 or less | $52,394 or less | $48,195 or less |
| 6 | $48,033 or less | $60,062 or less | $55,242 or less |
| 7 | $54,162 or less | $67,730 or less | $62,289 or less |
| 8 | $60,291 or less | $75,398 or less | $69,336 |
| For each additional person add | $6,126 | $7,668 | $7,047 |
* For each additional person beyond age 8, add $6,126 to the total for the contiguous U.S., $7,668 for Alaska, and $7,047 for Hawaii.
How to Apply for the Lifeline Program
Enrolling in Lifeline is simple and easy. You can submit your application online or by mail, along with proof of eligibility. Once your application is approved, you can choose a phone or internet provider that participates in the program and begin saving on your next bill.
Where to Find Affordable Internet Equipment
An internet connection isn't any good if you don't have a working computer or laptop. Thankfully, many organizations redistribute recycled or refurbished internet devices to families in need for free or for a fraction of their original cost. Demand for these programs is high, though, so you might be put on a waiting list before receiving your new equipment. We created the following table shown to help you find your next desktop, laptop, or tablet for free or at a discounted price:
Affordable Device Programs for Low-Income Households
| Program | Services | Eligibility requirement | Price | Distribution process |
| --- | --- | --- | --- | --- |
| PCs for People | Free and low-cost refurbished desktops, laptops and other devices | Individuals with an income below the 200% of the poverty rate or those participating in an income-based federal program | Desktops start at $75 and laptops at $100 | Visit one of their stores in-person or shop their online collection |
| human-I-T | Free and low-cost recycled desktops and laptops | Recipients must participate in a government assistance program (SNAP/EBT, Medi-Cal/Medicaid, SSI, SSD, NSLP, etc.) | $0 to $100 | Purchase directly from their website |
| ConnectAll | Low-cost refurbished desktops and laptops for low-income individuals and nonprofits | Individuals must have a total income of less than $50 per year or participate in a federal assistance program | Starting at $109 | Create an account online |
| EveryoneON | Affordable computers and low-cost internet service | Eligibility based on income or participation in National School Lunch Program, Head Start, SNAP or other assistance program | $0 to $100 | Enter your ZIP code to find offers near you |
| The On It Foundation | Free computers for K-12 students | Students must be in grades K-12, receive free or reduced lunch, and attend a public school in the United States | Free | Submit your request for a free computer, as well as proof of participation in lunch program, by mail or e-mail |
| ConnectHomeUSA | Recycled laptops and desktops for free or low-prices | Participation in HUD-assisted housing | $0 to $200 | Enter your ZIP code to see options in your area |
How to Qualify for Free and Discounted Mobile Service and Phones
Everyone needs a computer not just in their home but in their pockets. A working cell phone with a data plan can be a lifesaver when you're out on the street and need to find an address, send an email, or just keep yourself distracted while riding the bus. Just like Wi-Fi plans for households and laptops, some service providers provide customers hotspotwith affordable cell phone plans to help them keep up with the 21st century. Search through the following table to find discounted cellphone plans to help you stay connected on the go:
Cellphone Plans for Low-Income Individuals
One important thing to keep in mind is that Lifeline Programs are restricted to one per household, and they can't be combined with a Lifeline landline service. Perks and benefits vary by region, so make sure to request more information.
Additional Low-Income Resources
Your city's got your back. Many local organizations and groups serving your community can set you up with helpful resources like free Wi-Fi, virtual child care services, and affordable internet equipment. Find your city and see what's available around you:
Local Internet Resources for Low-Income Families
Frequently Asked Questions About Internet Plans for Low-Income Households
Are there any government programs to help me get phone or broadband internet access?
The FCC's Emergency Broadband Benefit Program is rolling out in the coming months to help eligible low-income families gain access to high-speed internet and devices by awarding them $50 per month for a broadband service plan ($75 if they live on tribal lands) and a one-time discount of $100 for the purchase of a laptop, desktop computer, or tablet (if they contribute $10 to $50 toward the purchase price). Alternatively, qualifying families may also apply for the Lifeline Program to receive $9.25 per month off phone or broadband internet services.
Which internet providers offer low-income internet plans?
Several internet providers run low-income internet plan programs, including AT&T Access, Cox Connect2Compete, Frontier Lifeline Program, Mediacom Connect2Compete, RCN Internet First, Spectrum Internet Assist, and Xfinity Internet Essentials.
Which providers offer discounts on cellphone plans for lower income individuals?
Find discounts on cellphone plans for lower income families through Verizon Wireless, TAG Mobile, Assurance Wireless, Access Wireless, and Infinity Mobile. Many of these cellphone plans come with data allowances and even a free phone!
What organizations provide help with accessing computers and other digital devices for low-income households?
Find discounted and free digital devices, such as desktop computers, laptops, and tablets, for low-income families from charitable and nonprofit organizations, including PCs for People, human-I-T, ConnectAll, EveryoneON, The On It Foundation, and ConnectHomeUSA. Apply for these devices by filling out the requisite paperwork to demonstrate your level of necessity.
What internet providers offer free hot spots and Wi-Fi internet access?
Cox, MetroNet, Sparklight, Spectrum, and Xfinity are just some of the internet providers offering free hot spots and Wi-Fi internet access to customers throughout many metropolitan regions and beyond.
This page is for everyone who feels lost in the digital age. Understanding the internet and TV market is difficult considering how much it changes.
Here you'll find information on the best ways to get internet and TV that can accommodate to your circumstances, answers to frequently asked questions about internet and TV technology and terminology and simple explanations to some of the most confusing topics related to internet and TV.