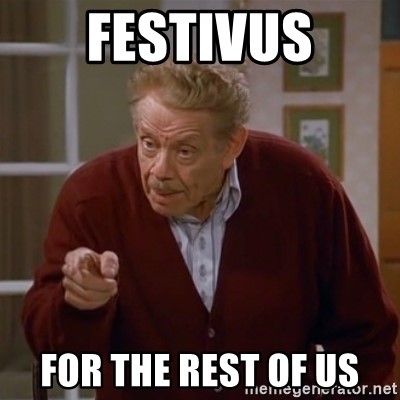 Today's Buzz is by Morning Buzzer Kim Nakahodo – connect with her on LinkedIn & Twitter!
What I'm Watching: Anxiously awaiting:  Wonder Woman 1984
What I'm Reading: Educated by Tara Westover
What I'm Listening To: KCUR; GovLove; Hidden Brain
Fellow gov love friends, it has been a LOOOOOONG, hard year.  I cannot think of another way to 'celebrate' this year, then airing our grievances and demonstrating our feats of strength around the Festivus pole.   (In my household, it is also Mr. Kim Nakahodo's bday.  Happy Birthday Babe!)
Instead of airing our grievances at each other, I say we direct them at the false hope presented to us by 2020.  When we looked at the calendar, so much promise teased us.  Our business owners, specifically those in the hospitality industry, were elated to see that most of the holidays fell either on the weekend or near the end of the week.  For us in the KC metro area, the Chiefs won the Super Bowl!  What a way to start the year!  An unexpected economic boost to start 2020!
Then, it all fell apart.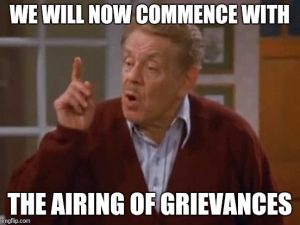 2020, I've got a lot of problems with you, and now you are going to hear about them.
COVID-19.
Virtual School.
Virtual Meetings.
Virtual Everything.
George Floyd's Murder.
Mandates Left to Jurisdictions to Enact.
Arrows in Grocery Stores.
No Toilet Paper.
No New Movies.
Conspiracy Theories.
Social Injustice.
Murder Hornets.
Guessing if Clothes Fit Before Buying Them.
No Olympics.
Many. Canceled. Events.
Deaths from COVID-19.
Watching Local Businesses Close Their Doors Forever.
Finally, Losing Jerry Stiller.
As for demonstrating our feats of strength on Festivus, the fact that we are still here is a testament to your strength.
You did it.
You made it through this year.
Hope is on the horizon, you got this.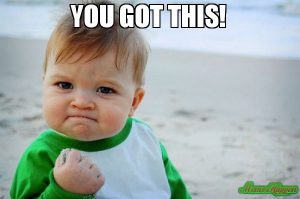 That being said, I am still going to have my dudes try to pin their dad to the floor for the Feats of Strength.  The hubs is a year older and the dudes have grown quite a bit this year.  I'm liking their odds…..