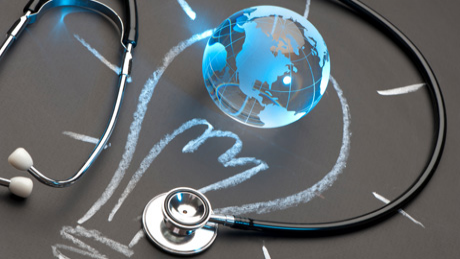 What I'm Watching: Formula 1: Drive to Survive (Netflix)
What I'm Reading: The Advantage by Patrick Lencione
What I'm Listening To: The Dollop Episode 15: Ten Cent Beer Night
---
Executive coach Peter Burchard once told me that Cubs legend Ernie Banks* used to walk into a business and could immediately tell if the culture was healthy or not, just by how he felt.  Our intuition is usually correct, and learning to read the atmosphere was an important lesson… mostly that you can't fool people.  They feel it.  They sense un-healthy.  No matter how many buzzwords are used.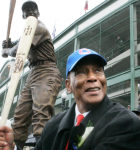 Innovation is a buzzword, sure.  But what it stands for in an organization is important.  We need to adapt, to evolve, to get better.  We don't need to do things the way we've always done them, to plant our feet on the ground and become comfortable saying no, or to just be good enough to get through the day.  We also don't need to strive for BEST all the time, for fear of paralysis by not being perfect.  Just better.  Today than yesterday.
I've been involved in innovative cultures that are healthy.  I've also been involved in innovation in cultures that aren't healthy.  Unfortunately, I didn't understand the difference until specific work to innovate highlighted an issue with organizational health.
The latter scenario had an underlying tone of:
What's in it for me?
What good is all this data?
If we work more efficiently, then don't I just have to work more?
Perhaps we lost our clarity of objective.  Maybe, as Simon Sinek would say, our people felt like they were a paper towel and we were wringing the most out of them…
towel wringing, not useful in space either
Have you ever found yourself so dialed into the day to day, the how we do things, the "innovation" to install new software, streamline processes and procedures, collect new and great data… that you forget to pause and consider the effect on our people?  I've caught myself innovating on only part of the organization.  The day-to-day efficiency side.
Patrick Lencioni has labeled the two sides of an organization as the Smart side and the Healthy side.  The "Smart" side, from his book The Advantage, is the technology.  It's the what we do, how we do it, our traditional reasons for existing as local governments.  It's the things that are easy to focus on that drive the bottom line.
The "Healthy" side, is then the other requirement for better success.  It's the health of the organization and how it works.  Its affect is clear in the things a healthy organization has, like minimal politics, high employee morale, minimal confusion.  In the end, a clarity of focus, and the culture to reinforce it.
And what I like most is that Patrick doesn't portray these as a balancing act.  No, Healthy is the multiplier of Smart.  Have smart.  Then supercharge it.
That sure got my mind buzzing.  And that's why I'm sharing.  Not as a roadmap to fix a particular issue, but as a reminder to look beyond the nuts and bolts, day-to-day process improvements, and pay attention to how your organization feels.  ELGL supports total organizational and full-self health.  Don't forget to check in on that health during innovation, so we can have healthy innovation in our organizations.
---
Today's post is by Mike Skibbe, Deputy Director of Public Works with the Village of Buffalo Grove, IL
*Yes, I'm a diehard White Sox fan, but will cross the aisle for a good leadership story.
**I also crossed the aisle and married into a Cubs family.  #LocalGovDinnerTableTalk