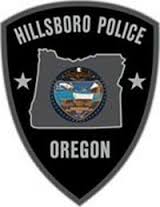 The Story
The Hillsboro Police Department began recruitment for a new police chief several weeks ago. In advertising for the position, they included a six minute recruitment video. Since then, the video has gone viral. Gawker first brought the video to the nation's attention and BBC News has spread the video across the pond.

Our Take
Michael Brown has brought innovation to the way government does business in Hillsboro. Whether its department heads going through police training to the most recent example, a unique police chief recruitment video, Hillsboro has proven its willingness to think outside the box.
As for the police recruitment, many of us viewed the video weeks ago when Heather Gantz, Waldron HR sent the job announcement to ELGL. We read the job announcement, viewed the video, thought it was interesting and unique, and then went about our daily business.
Clearly we are not a good judge of items that deserve attention as Gawker posted the video and quickly Hillsboro was sharing the headlines with  "Super Secret Royal Baby Family Portraits Leak on Twitter". Locally, the recruitment video has continued to garner news attention and reader comments in the Oregonian. Some readers have questioned whether this is a good use of public money or whether police should be shown in more of a work setting.
We'll leave this decision up to you as you hear about the genesis of the video from Corinne Bloomfield, Hillsboro's communications and marketing manager.
As for us, our hope is these interesting local government-related videos, whether the City of Whitehorse council ad or City of Hillsboro recruitment video, continue to make its way into the mainstream media. What's next? How 'bout an ELGL appearance in Parks and Rec?
 Q & A with Corinne Bloomfield, Hillsboro Communications and Marketing Manager
Walk us through the process of creating the recruitment video. Who was involved? How long did it take to produce?  
We were definitely on a fast track with this project to meet the timeline of our recruitment process. It took about six weeks to turn the initial idea into the final video. Creative ideas for the script were first generated internally through a brainstorming session with our City Manager, Michael Brown, as well as Lt. Henry Reimann, Lt. Mike Rouches, and Communications and Marketing Manager Corinne Bloomfield. We then interviewed and sought bids from two local video production companies, and hired Resonance Productions. More creative brainstorming meetings followed, along with script review and editing. We reached out to a large number of officers to make sure they were involved in the creative process, and many more took part in the actual video production. The shoot itself took place over two days in various locations in Hillsboro. Production, review and editing followed over the next few weeks, leading to the final version.
The video is certainly an innovative approach to a police chief recruitment. Have you created similar videos for other local government recruitment or did you get the idea from another city?
The idea of doing a recruitment video as part of the recruitment packet initially came from our City Manager Michael Brown. His vision was clear as a result of input from employees, City Council and the community on what they wanted to see in or next Police Chief. He wanted the video to be unique and innovative, and this video speaks to what our residents have told us they want: personable, friendly police officers, capable of both protecting and serving the community. They want a connection with our police department. The Police Chief position is critically important to our City and community, and we want to do the best job we can of attracting the most qualified candidates in order to find the best Police Chief.
With a recruitment video like this, how do you measure whether it has been successful?
Thanks to the quirky recruitment video, the entire country is learning that Hillsboro is hiring a new Police Chief. That attention and free publicity only helps us to attract the best candidates in our nationwide search. We are getting a great return on our investment from the viral video. We chose to scale back our spending on a national recruitment firm, essentially using the savings to pay for this video. But we could not have paid for the national publicity this video is generating, or if we did pay, we would have spent tens of thousands of dollars, if not more, to achieve this level of awareness. The City owns the raw video as well, which can be used for other marketing purposes.
The video seems to have gone "viral" in getting mentioned on Gawker and newspapers across the U.S., at what point did you know that the video had achieved such a far reach?
When The Oregonian reported on Gawker's coverage of the video and the story had moved from local coverage to national coverage, and then back to local coverage. Then, when CNN, BBC Radio, and the Huffington Post wanted to interview us about it, we realized the video was being discussed and shared worldwide. But the greatest value for us may be the positive attention the video has received on law enforcement blogs and websites, which reach our target audience for the job opening.
While ELGL thinks it was an innovative and unique approach to a recruitment, we have heard mixed reviews on the video. Tell us about the feedback that you have received. Positive? Negative?
We respect that anytime we make a decision there is going to be a wide range of opinions and reactions. We are mostly hearing great feedback from Hillsboro residents who appreciate the video's humor and emphasis on community policing. The City of Hillsboro, Oregon has so many positives going for it right now: we just opened a brand new baseball stadium, with our first professional team, the Hillsboro Hops. We have more Intel employees in Hillsboro than any other city in the world. We live an hour from the ocean, an hour from the mountains. We have it all and we want our residents to feel proud of Hillsboro. Here are some actual comments we have received via email:
"I felt the video presented represented our community to its fullest. I am even more proud to be a citizen of this community, and proud to raise my children and family in Hillsboro. The video gave a true representation of the type of leadership the Hillsboro of Police need. .. To all in the Hillsboro Police Department, continue the positive attitude and excellent work. We appreciate you, which is not said enough."   "I love the video! Great stuff and great humor. It makes me want to move to Hillsboro!"  
"Loved the Video , Keep up the Great job that you're doing, you're a credit to all in Law Enforcement, Humor we all need it to survive."   "WOW! I just saw the police chief recruitment video. THAT IS AWESOME! Shows you folks love your job and what you do. I am sure overall you guys have a very happy crew there. Wish I could come out and be part of it."   "I just wanted to say I think your recruiting advertisement was great! I have been a police officer here in British Columbia for 18 years now and in all those years I have never seen our organization put out a recruitment ad like yours! Well done!!!"   "My Fire Chief, Deputy Chief and myself just watched your Chief of Police Recruitment video. We laughed hysterically. It was a great balance of humor and professionalism. It is a great to see a Police Department with the guts and sense of humor to make this happen. I hope your City is fully supportive…this makes your department 'more human' to the community it serves and allows people to feel like they can communicate with you on more of a personal level. This improves relationships with the community, which is vital in Police and Fire Departments success. Great job, keep it up, and stay safe brothers and sisters."   "Good afternoon Just been shown the recruitment video. (via PoliceOne website) absolutely brilliant, so I thought I'd let you know what I thought. The overriding message I get is that you have a bunch of passionate people doing a difficult job. In my role I have used the medium of lightheartedness to sell many concepts, ideas and difficult messages, and after seeing your video, I'm thinking our recruitment could use that direction too. The whole world is far too serious at times. Good luck, and you may have created a new genre of recruitment advertising."
If you were tasked with making the video again, is there anything that you would do differently?
We're proud of the authenticity of this video and how it represents the professionalism, creativity and sense of humor of our our police department and our community.
Any scenes left on the cutting room floor that you would have liked to include?
No, but we tightened up some scenes to reduce the video length and help it flow better.
What's next for you? A recruitment video for another position? Or a video about the city or the council?
Next up is to watch the applications for the Police Chief job come in until September 20, but we reserve the right to be creative and innovative in all future endeavors!
Is there anything you want to add about the video or any items that you feel have been misconstrued by the media or misunderstood by the community?
We hoped the video would make folks laugh, but it's about much more than that. This is about connecting our officers with our community and, ultimately, finding a new Police Chief. As just one part of our overall recruitment packet, the video is accomplishing all of our goals for it.
Supplemental Reading