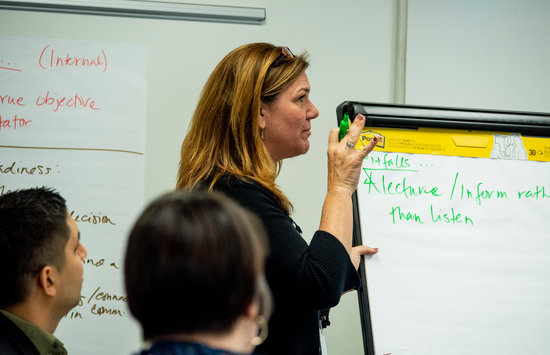 For the past decade, the Davenport Institute has been on the front lines of a movement to build stronger communities by promoting authentic, inclusive, and effective public participation in local governance. This movement is growing and so is our team!
We are looking for our first Assistant Director for Professional Education who will work with the Executive Director to coordinate and expand our training and certificate offerings, growing the Institute's capacity and reach throughout California and beyond.
As local democracies tackle 21st-century challenges ranging from housing, public safety, resiliency, the gig economy, and the ever-changing role of technology, it is more important than ever that decisions made between elections reflect the full diversity of resident voices and reflect the culture and history of the communities they impact. This new position is an opportunity to shape this cutting edge field at an exciting time.
The Assistant Director for Professional Education will promote and coordinate training opportunities, recruit participants for professional certificate offerings, and publicize online professional development opportunities. This role will also foster relationships with potential training hosts and strategic partners with an eye to new programming and will look for opportunities to grow the capacity of the Institute to help leaders in underserved communities develop these important leadership skills.
This is a full-time position based in Malibu, CA. Job duties, qualifications, and salary information are outlined in detail in the job posting and benefits information are available on the Pepperdine University website. Please share with your networks.
Are you or someone you know looking for your next career challenge – one that will impact communities across California and around the country? You can read the full job description and apply here.