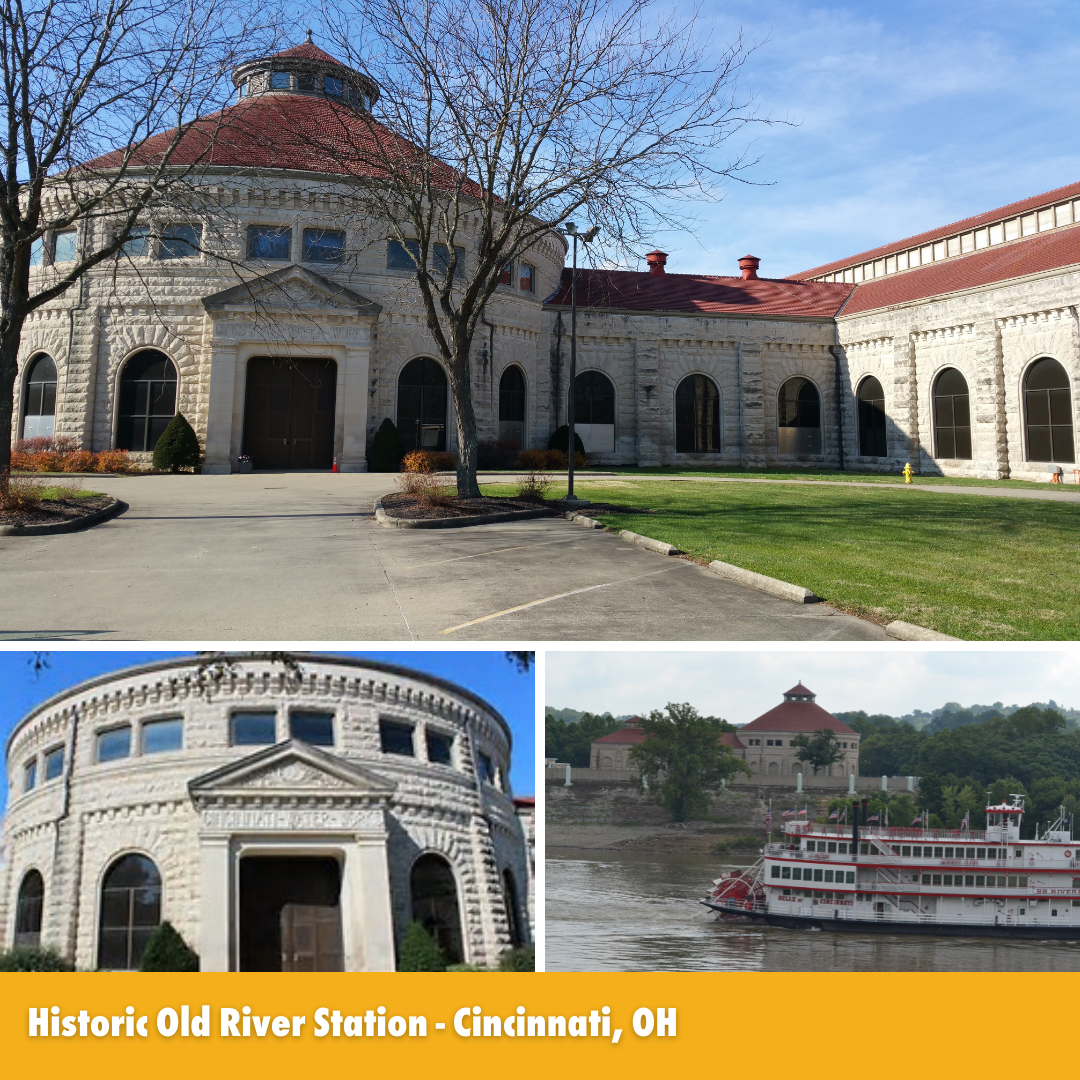 Voting for the 2022 Best Places in Local Government (aka the #ELGLKnope) Round of 8 opens on March 21, 2022 and closes at midnight PT on Friday, March 25, 2022. One vote per person. Learn more about this award online.
---
Historic Old River Station
Cincinnati, Ohio 45230 
Year(s)/Era:

early 1900's 

Type of Place:

Building, Site  

Nomination:

Greater Cincinnati Water Works (GCWW) proudly nominates its Old River Station (ORS) Facility. ORS is part of the GCWW Richard Miller Treatment Plant complex, located on the north bank of the Ohio River, in the eastern end of Cincinnati. It was originally designed and built for a growing river community in the early 1900's, but is still in action today as a state-of-the-art, high-volume, and high-quality water pumping system. 

Most notable attribute(s):

Old River Station is home to four 104-feet-high, triple-expansion, crank and flywheel, water-pumping steam engines. Weighing 1,400 tons each, with 1,000 horse-power, and a pump capacity of 30 MGD (million-gallons per day) each – they are the largest ever built. 

Special designations or recognitions:

The ORS recently received the ASCE Landmark Award, recognizing the great strides made by local civil engineers which enabled a 90 percent reduction of typhoid fever in the region by 1908. The steam engines ran from 1906 to 1963 (57 years) before the system was converted to electric.

Three words to describe:

World's-Largest, Landmark, Timeless 

Anything else to share?

We have several additional pics if any of these are too small or don't work? We have several pics of the inside, and of the ASCE plaque as well! 
Local Government:
Greater Cincinnati Water Works / City of Cincinnati 
Cincinnati, Ohio 45232 
---