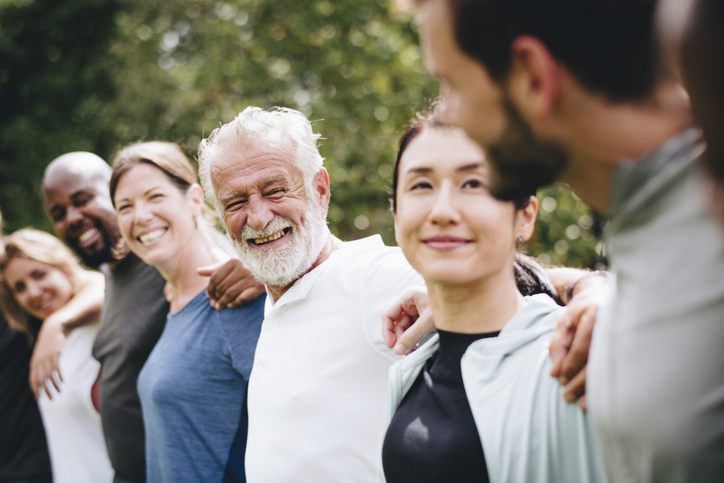 Today's Buzz is by Meredith Trimble, Content Manager, Editorial, with Tyler Technologies, Inc., and former Acting Chair, Farmington, CT Town Council (Twitter, LinkedIn)
---
What I'm reading: Protocol: The Power of Diplomacy, by Capricia Marshall
What I'm watching: 2022 Winter Olympic trials
What I'm listening to: Access to Justice Through Virtual Courts from the Tyler Tech Podcast
---
Simple interactions with government should be just that: simple. I recently came across a story of a speeding ticket. In this true story, a county resident was pulled over for speeding, received a ticket, and mailed in the paperwork and fine amount the very next day. The payment cleared his bank. While unfortunate and costly, the event was over. Or was it?
Nearly three months later, the driver received a letter indicating he had neither responded nor paid. Communication likely broke down between the DMV and court. He responded with copies of the cleared check and the endorsement, which included the citation number. This, however, was not the end. After providing proof of payment, the resident had to contact the DMV and ask for a confirmation letter, which he then needed to provide — himself — to the court clerk's office. As it turns out, it isn't that easy to call the DMV. After being put on extended hold, he tried calling the court, which only had options to leave a message or send an email. At this point, paying the collections amount at twice the original ticket fee started to seem easier than continuing the bureaucratic headache.
Disconnected agencies result in frustrating, negative resident experiences. But it doesn't have to be this way. There is a way to connect public sector services such that interacting with government is easy, and stronger communities result. And this is something local government staff can drive, especially as new elected officials are sworn in across the country, looking for stronger public engagement and visible wins.
Turning Vision into Practice
County, city, and town managers, along with staff in all departments, are on the front lines of creating transparent, collaborative, and engaged communities. For these creative professionals, connecting communities is a reality, not just a vision for the future. Cities and counties have, in recent years, been steadily building healthy digital infrastructures that connect them to each other, external partners, and the public.
These important connections, facilitated by modern underlying technology, join data, processes, and people in ways that make communities safer, smarter, and more responsive to the needs of residents.
What does this mean in practice?
Leaders can make informed decisions
Communities become safer
Government is more transparent
Community members are more engaged
Efficiency is the norm; processes and systems are simplified
Department and geographic information silos are broken down
It means that when a driver gets stopped for speeding, an officer processes the traffic stop in 10 minutes, the driver signs an electronic ticket, and, once home, pays the ticket online. And the resident is done because all systems involved are connected.
Results in Action
Oftentimes, the frustrations of both residents and public sector servants are similar: too much paper, red tape, inefficiencies, and roadblocks. There can be too little streamlining, engagement, visibility, and communication. Connected communities foster the latter, while driving better outcomes and real solutions to a community's unique issues.

Here's what that looks like for some common government participants.
CIOs and CTOs can support residents with digital government experiences and increase cyber resiliency by working with fewer disparate vendors in the cloud.
Finance Managers can use streamlined financial systems to share user-friendly, easy-to-consume data dashboards publicly so residents can see the breakdown of how tax dollars are being used.
Residents can access, update, and pay all essential government services and bills with a single sign-on. When they self-report service issues in their neighborhood, the correct department is automatically assigned the issue.
First Responders arrive on-scene after accessing the latest aerial street-front imagery, building floor plans, and property ownership data accessible from any device, including mobile.
The possibilities don't stop there. Connected communities bring benefits to and make life easier for judges, department-level staff, assessment professionals, school registrars, small business owners, utility workers, and many others. For these stakeholders, day-to-day tasks are streamlined, workflows are automated, and critical information is digitally accessible.
The Roadmap
The outcomes above are not out of reach for any jurisdiction of any size. Implementing a thoughtful, long-term digital strategy is possible for any government.
They key is to ensure that all operations are supported by common foundational technology elements. These are the components that make up a modern GovTech Stack.
Having the full GovTech Stack in place includes modern data and analytics, citizen engagement, data storage and integration, and administrative management technology systems. When these pieces come together, the foundation for a connected community exists.
What's important to note in the GovTech Stack is that the underlying technology is the same for all products and apps. This includes notification, payments, single sign-on, workflow, data exchange, content management, and more. The GovTech Stack elements allow software and apps to seamlessly "talk" to each other.
When these elements are housed in the cloud, an agency's security and data insights are enhanced. In particular, cloud-enabled solutions allow for information sharing across departments, jurisdictions, and geography. In a practical sense, this makes real-time information readily available and accessible, as well as easy to interpret, for a broad range of stakeholders and decision makers.
Finally, these solutions improve transparency and citizen engagement. Uniform user experiences for constituents across agencies eliminate frustration. Citizen engagement apps facilitate meaningful, two-way communication.
The Promise of Connected Communities
Real solutions to public health crises, homelessness, food scarcity, equitable access to justice, the opioid crisis, and other challenges are already being developed by government departments in scalable ways. These solutions come when governments build a technology infrastructure that works beyond department levels to ensure all stakeholders have actionable insight.
Just as important are the everyday interactions between governments and those they serve. Secure, intuitive, seamlessly integrated technology makes even paying a speeding ticket feel as painless as possible.