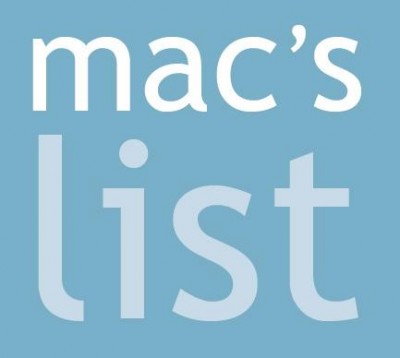 by Mac Prichard
Before starting my own public relations company, I had the good fortune to work as a communications officer in Oregon state and local government and at Portland State University. I had some wonderful jobs, including stints in the governor's office and Portland City Hall.
Along the way I learned a lot about how to find work in the public sector. Here are four lessons to consider if you apply for a government job in Oregon.
Networking Still Matters
Most government jobs rely on a formal application process. But relationships can make a big difference. Yes, you need to score high on written tests. It also helps to know interviewers through informational interviews and involvement in professional groups. 
Networking counts most if you want a staff job with an elected official. I've worked for two: Earl Blumenauer when he was a Portland City Commissioner and John Kitzhaber in his first term as Oregon governor. I learned about both positions through informational interviews and networking meetings.
Want to learn more about public employment in Oregon? Visit the State of Oregon jobs page. Emerging Local Government Leaders' excellent website has a careers section and good information about Oregon's public sector.
Continue reading: How to Get an Oregon Government Job: 4 Lessons Learned
Related link: On the Public Record with Mac Prichard, Mac's List
[youtube http://www.youtube.com/watch?v=u_JbySz7y2o&w=560&h=315]