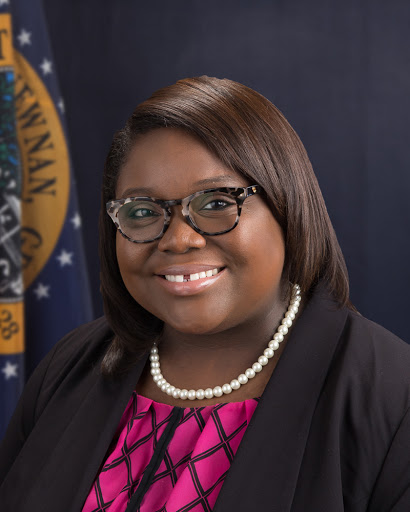 In this series, ELGL Co-founder Kent Wyatt poses three questions to the guest columnist, and the guest columnist selects one to reflect on. This week, Ashley Copeland, Communications Manager for the City of Newnan, GA, writes about the challenges of communicating during COVID-19.
---
We have all witnessed COVID-19 and its impact on the lives of so many these past few months through people in our communities and around the world – in just seconds.
The rapidness of the outbreak has left countless individuals and organizations grasping for ways to communicate and act on how they can help keep their employees and communities safe and healthy during these new and uncertain circumstances.
We all know that crises come in different intensities. COVID happens to be in the number. During an emergency such as COVID, when information is unavailable or inconsistent, people feel unsure about what they know, which often leads to an increased human desire for transparency, guidance and to just simply help people make sense of the situation.
On another note, it is difficult for us to communicate to our audience what information is factual or false. During times of uncertainty, everyone is looking to create their own answers and dialogue to answer questions that are not being answered immediately.
We all know and understand the importance of communication. It is essential, especially during a pandemic such as COVID.  But "effective" communication can be even more impactful.
It is genuinely a lot of "information overload" out there.
Everyone wants to communicate about COVID and have a part in the conversation by keeping everyone informed. Content is everywhere – both good and bad.
Another challenge has been not being able to be as hands-on and up close and personal with the public. Local government involves real people, solving real solutions, face to face, through conversations in "real" time. With social distancing, this has become difficult.
Our interactions have turned into "Zoom" meetings and virtual interactions. Don't get me wrong. As a millennial, I'm all for it. But it's hard to explain to my older colleagues that technology is actually helpful, convenient, and necessary for our "new normal." Local government doesn't have to be stale. It can be engaging and exciting, too.
For my organization, our impact is far-reaching – especially for a city with a population of 40,000 and growing residents who look to our city's elected officials and administration for guidance, clarity, and information. The information we share with our citizens must be relevant, factual, and consistent. It helps the public adjust, cope emotionally, and put their experiences into "real" mode.
We also have to continue to be thoughtful about implementing responsible communications practices even when they are to just pass along outside information that may not come directly from our organization.
Throughout the past couple of weeks and months, our organization has relied on guidance and information from our local and state officials and community health partners to ensure that we are providing our citizens with accurate, timely information.
Although we've set a great example by sticking to these principles when communicating, there are still challenges.
But that's where I come in.
As the sole communications professional for my organization, my role has continued to remain focused and steadfast on leading our organization's communication efforts during these unprecedented and uncertain times. Throughout the pandemic, we have continued to inform, educate, and engage our citizens through the city's website, social media, and local media outlets.
Responsible communications are not only about sending out messaging and dialogues, it also applies to how you respond to communication, too.
We often get questions from concerned citizens who ask questions. As an organization, we make it our effort to help educate and inform our audience. We give the people what they need but also remain focused on our mission to continue building a community of trust. It's been said that social bonds grow stronger during times of uncertainty.
During this time of uncertainty, we all are trying our best to stay afloat, stay aware, and continue the trust of our organizations and reputations to the public. Although these are challenges, we've learned a lot from this crisis, to be able to come out ready and prepared for future crises.