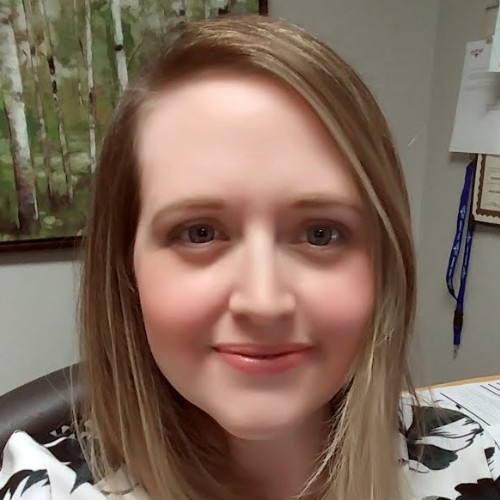 In this series, guest columnists reflect on one of three prompts provided by ELGL Co-Founder Kent Wyatt. This week, Kristina Ashton, Senior Management Analyst at City of Fort Worth Water & Wastewater Utility, writes about the impact of COVID on her job.
Sign up to be the next guest columnist for the 'I Have to Ask' column.
---
My job has literally changed since the beginning of COVID. I received an offer for a lateral move to another department the same day that we were told to take our laptops home for an undetermined amount of time. Within six hours, I had to give my notice, tell the team about my departure, have some individual meetings to offload responsibilities, and clean out my office. This was before I ran home to tell my husband and daughter that her school was also going virtual. Of course, I was still available by email, phone, and virtual meeting to review transition information.
As a working professional with a first grader at the "office" with me, I had to adjust. As long as school was in session, I was keeping my daughter accountable while transitioning from working on Police Supplemental Finance to Water Enterprise Finance. When my daughter's summer break began, I kept her entertained while working through a modified budget process. As certain forms of entertainment began to open up again (like the zoo), I adjusted my work to allow for significant break times. I now have office hours that begin around 7:30 through 8, from 10 to noon, from 1 to 3:30, from 7 to 8, and from 9 to 11. When school begins, I may have more uninterrupted time to work, but for now I just have these spurts. This has meant that I have made a lot of macros to do my repetitive work. The investment of time in creating a macro allowed me to spend more time with my daughter on days when it was needed. I also learned that investing in serious crafting supplies and a Disney+ subscription are absolutely necessary to survive virtual meetings.
The last thing changed significantly during COVID is my level of involvement in special projects. I had to choose between work, family and health every single day of this pandemic. It has markedly hemmed in my enthusiasm for special projects. There are people on ad hoc committees providing testing and isolation shelter for our homeless population. Others are organizing volunteers to make phone bank meetings and YouTube videos for information that would normally be distributed by way of a town hall meeting. Still more are facilitating online meeting infrastructure for field ops personnel for major organizational meetings. There are so many things like these that I would love to do, but cannot. If my child was older, or my in-laws were not high-risk, or my husband was availability to work from home, perhaps I could have done these things – or at least one of them.  Instead, I have learned to be content providing a little behind-the-scenes data analysis for the people working on the front lines of these special projects.