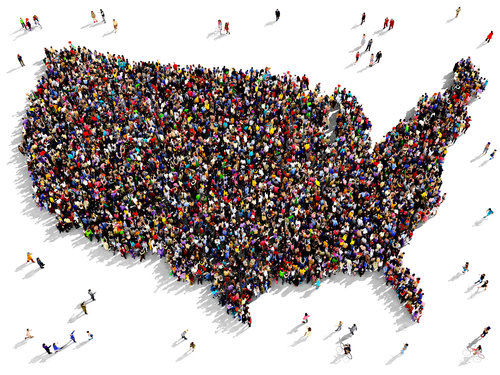 In this series, guest columnists respond to one of three topics selected by ELGL Co-Founder Kent Wyatt. This week, Cassi Johnson, Deputy Director, Office of Technology and Communications for the City of Saint Paul, Minnesota, writes about the Disparities Leadership Program, innovation in local government, and career accomplishments.
---
In my previous job at a health care plan, I participated in the Disparities Leadership Program (DLP), a year-long executive education program focused on helping achieve equity in health care quality. My most important take away from the program was that transparent, accountable, and community-engaged data practices are the foundation of achieving more equitable outcomes.
In my current role, I lead the City of Saint Paul's business intelligence, GIS, user experience, and digital media teams. We have a directive from our Mayor to leverage data as a strategic asset to ensure our city works for everyone. In support of this directive we are seeking new ways to collaborate with City of Saint Paul residents, staff, and community partners in order to identify the data that will help us understand and increase the social impact of our programs, policies, and services.
We have also developed a training for city employees that helps participants: understand how people have used their power over data to control, exploit, and erase others; reflect on how those of us who work for the City have a moral duty to use the data we have to serve our residents; and identify ways to work with our community to determine the values that guide our uses of Saint Paul data.
Innovation in Local Government
Public Art: I am inspired by cities working with artists to spark imagination, shine a light on complex issues, and engage community in new ways. In my previous role on the City of Saint Paul's Innovation Team I worked closely with our artists in residence, Amanda Lovelee (now working at our Metropolitan Council) and Aaron Dysart. Our artists in residence create projects and experiences that engage residents, visualize city data in new ways, and help infuse new ways of thinking into policy, process, and procedure. Amanda helped to engage residents through the development of a popsicle truck that trades popsicles for feedback on city plans. Together, Aaron and Amanda created a responsive sculpture for a public park that uses data to react to the temperature and climate around them. I am in awe of the creativity they and other public artists bring to their work and the contributions they can make to city innovation.
Slow Innovation: I am a slow innovator at heart and appreciated an article in Forbes that explored this concept as a part of their Government Fix series. So often the changes that make the greatest difference in the lives of our community members come from listening to residents, business owners, or staff at the front lines. Even making the smallest changes that can make a big difference in people's lives. In the Government Fix article, the author discussed a situation in which the team was charged with developing a new technology application to solve a problem with a federal program that caused a lot of frustration for international travelers. After listening to and observing users, they found that changing a few sentences in an FAQ document made a significant difference in improving user experience.
Often, the most difficult and time-consuming part of innovation is making sure that we know the problem we are solving. It's easy to jump to tools and solutions without doing this tough work and it usually involves many hours of listening and observation. I feel fortunate to work with a Chief Information Officer, Sharon Kennedy Vickers, who leads with a focus on making sure we are solving for the right problem and co-creating solutions with our community members instead of leading with technology.
Investing in employees:  Every day I am struck by the incredible talent in local government, in my city and region, in ELGL, and in other professional groups I belong to. We are dedicated to public service and I believe we accomplish more with less than professionals in other sectors. I love seeing more and more local government agencies investing in their people through leadership institutes, innovation or process improvement training, action learning cohorts, and more. Saint Paul's Mayor, Melvin Carter III, and our Chief Innovation Officer, Matt Larson, are both very committed to developing talent as a part of our approach to innovation.
Proudest Career Accomplishment
One of my proudest career accomplishments was a time when I led a team that was responsive to community feedback. As the Executive Director of a food policy organization in Nashville, Tennessee, our coalition had prioritized farm-to-school in our policy agenda and we received a grant from a local health foundation to advance in the policy in our school district.
However, when we began reaching out to teachers, students, and parents they told us that are priorities were off. They told us that farm-to-school was a great idea for the long-term, but the more immediate need was that students needed more equitable access to healthy food. They wanted more fruits and vegetables, fruits and vegetables that were cut up so kids could more easily eat them. Also, we learned it was important for the school district to change its approach toward students using free and reduced lunch benefits in order to reduce the stigma around the valuable program. After learning of these immediate needs, we went back to the health foundation and received permission to re-write our grant proposal and program design. At the time, the situation felt like a failure, or a miss, but soon we realized that we had built trust with our partners and staff to have these tough conversations, and we exhibited the courage to change course.