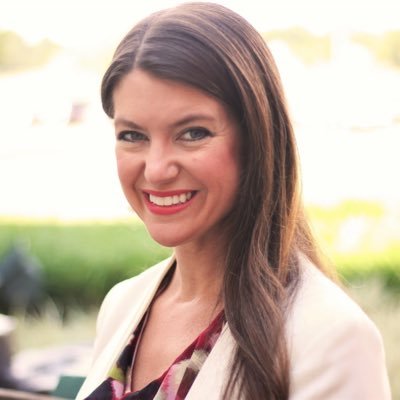 In this series, guest columnists respond to one of three topics selected by ELGL co-founder Kent Wyatt. This week, Jennifer Casey, Emerging Media Specialist, Town of Collierville, TN, highlight three tips for producing video content.             
---
There was a Microsoft attention span study that went around a few years ago claiming that the average adult attention span is now 8 seconds. Then there was something about being compared to Goldfish, and essentially the whole thing created a lot of debate. It even had people wondering, "Do Goldfish have 'short' attention spans for a species of fish?"
As a government communicator, I do not need a study to tell me how quickly our audience passes (or swims?) through our digital content, there are plenty of analytics and insights that tell me the brutal truth. For example, on Facebook, we recently posted a 17 second clip of a police officer inviting people to an upcoming event. Out of 4,127 video views, 2,231 people watched the video for only 3 seconds, and the average video watch time was 7 seconds.
Lt. Josh Wheeler – Explorer Promo

Are you 14-20 years old and interested in learning about a career in Law Enforcement?Lieutenant Josh Wheeler, of the Collierville Police SWAT Unit, invites you to join him and other officers at the Law Enforcement Explorer Open House Open House on April 23 from 6pm – 8pm at CPD Headquarters. Come see first hand how the Collierville Police Department operates on a day to day basis, and get the chance to have one on one conversation with the men and women of CPD.The April 23 Open House will take place from 6 pm – 8 pm at CPD Headquarters located at 156 North Rowlett in Collierville.The men and women of the Collierville Police Department look forward to meeting you!

Posted by Town of Collierville, TN on Wednesday, April 17, 2019
Knowing that we only have our audience's attention for a short amount of time, I believe the best way to try and spread our message is through good video.
Here are three reasons why:
Video is the most popular medium on the Internet.
One third of online activity is spent watching video, 500 million hours of video are watched on YouTube every day, every second, a million minutes (17,000 hours) of video content will cross global IP networks by 2021, etc. etc. etc. The statistics go on and on, and we cannot ignore them – our residents are watching videos, so we need to try and reach them with our videos. One of my favorite follows for great video (and digital content in general) is Gilbert, Arizona. From their Digital State of the Town to one of their most popular clips, Gilbert Boy Finds Unlikely Best Friend in Garbage Truck Driver, Gilbert is connecting and engaging with their residents through well-planned, fun, and effective video content.
Good video can be produced on a local government budget.
We are all carrying a video camera in our pocket everywhere we go, and the best part about this camera is that it can produce high quality work. So there is no need for fancy equipment to produce successful video that shares the message you want to send – a smartphone has you covered. In regards to video production on a tight budget, I asked an expert for his advice. Matt Weatherly is the Production Supervisor for GLP Films, a marketing agency for travel and outdoor industries. Matt is also my brother.
"If you have a very limited budget, and you are trying to figure out what area to focus on, then sound is the way to go. There are a few reasons why this is the case. In general, viewers may tend to be forgiving about low video quality, production design, etc, but if the sound quality is terrible, then they are likely turn it off and move along pretty quickly," said Matt. Subtitles and captions are important to have on the videos for accessibility, but he shared that bad sound simply gives a bad impression. A smartphone lavalier microphone (wired or wireless) is a minimal investment that makes a big impact. The average price for a wired microphone is around $10.00 on Amazon, or you can get even fancier with a kit that gives you a y-connector, for two microphones, for around $20.00.
Another city I follow is Franklin, Tennessee. Their community shares some of the same characteristics as my town, which makes it easier to benchmark and find some nearby inspiration. They have a weekly video series called "City Administrator Eric Stuckey's Top Three Things" where their Town Administrator shares just that – three things of note happening each week. They recently opened up a new park, and he played ping pong while sharing his list – tough to do, but the sound quality was great.
Top 3 Things to Know with Eric Stuckey

Top 3 Things to Know with Eric Stuckey:1) Tinkerbell Pavillion Ribbon Cutting Ceremony at Pinkerton Park. Special thanks to Friends of Franklin Parks and Leadership Franklin: https://www.facebook.com/events/346673905969981/2) U.S. Census looking for workers: www.census.gov3) City received AAA bond rating. Find out what that means for Franklin!

Posted by City of Franklin, TN – Municipal Government on Monday, April 15, 2019
Publishing quality content to complement your video expands your reach.
Here is the last reason I believe that video is one of the best ways to reach our residents. We can add corresponding text with our video that provides detailed information, calls to action, links, etc. to help us fully communicate our message. We have the capability to reach the readers and the viewers all in one post completely covering the classic 'who, what, when, where, why, how."
The city of Boca Raton, Florida filmed a time lapse video of a tent going up over an amphitheater at one of their parks. The text was simple, announcing an upcoming festival at the park and a link for more activities and events. Keeping the typed content simple not only helps get your message across faster, but also helps with cross-posting to other social media platforms where there are character limitations.
Up in less than 60 seconds…the tent is up over at Mizner Park Amphitheater! Check out the upcoming events…including Festival of the Arts Boca. www.mizneramp.com

Posted by City of Boca Raton, FL Government on Sunday, February 24, 2019
While I may not always take my own advice, I do try to remember what my talented brother shares with me. So if you have one takeaway from this article, try to remember good sound equals good video. It's worth the extra effort to keep you from sounding like you're in a fishbowl.