In this series, guest columnists respond to one of three topics selected by ELGL co-founder Kent Wyatt. This week, Micah Grau, Assistant City Manager, City of Buda, Texas, writes about the skills needed to succeed as an assistant city manager. Sign up to be a guest columnist for this series. 
---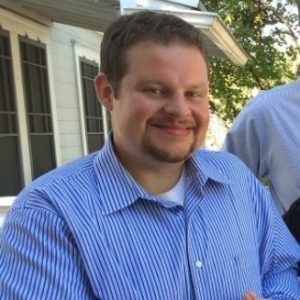 I've been fortunate to spend my young twelve-year career in local government serving two amazing cities. Both cities, Hutto and Buda, are located in central Texas. If you've been paying attention to what is happening in Texas, it is growing very rapidly. Williamson (Hutto) and Hays (Buda) counties are regulars in the top five fastest growing counties in the United States. In Hutto, I served as Budget Coordinator, Finance Director, Assistant City Manager, and Interim City Manager. I've been in Buda since early 2017 serving as the Assistant City Manager.
You may wonder, why would someone who served as an Interim City Manager leave that city and make a lateral move to take a spot as an Assistant City Manager in another community? I did it to further develop myself as a local government leader and to learn ways that other organizations operate. I have learned many things. For one, I have learned that capital projects face the same challenges from city to city such as budget shortfalls, red tape, and escalating construction costs. I've also learned that this job is about working with people, whether it's your direct reports or helping someone in the community. Working with people is essential to the job. The people you work with are nearly the same from community to community. Every town has a "Bob", that one citizen who has lived in the community forever and knows everything about everything. There are also the Johns that think everything the city does is wrong, and the Bettys that think growth should have been halted once they moved to town.
In making a move to a new community, I have discovered a few skills that are universally needed regardless of the organization.
Skill #1 – Listening
During your first few months in an organization, you should spend quite a bit of time listening. Yes, you will need to let people know about you and who you are, but the majority of your time should be spent listening and learning from others in the organization. What motivates your staff members? What does the organization value? I'm not talking about the values the organization hands to you on a piece of paper during your orientation but the values that are modeled and practiced throughout the organization. What are the political land minds that you need to avoid? Who are the people in the community that you need to know?
Unless you have a great memory, write down your observations each day. Note the topics of importance and gain a better understanding of them. Learn the lingo of the organization. Acronyms are abundant in a new organization. Figure out what they mean.
Skill #2 – Communicating
Do you know the saying that it is better to remain silent and be thought a fool than to speak and remove all doubt? Especially in government, you only have one chance to make a first impression. It is important to communicate to your peers and direct reports your expectations, goals, and personal values. It makes it easier to have future conversations when you establish a foundation for communicating and make it clear what you expect from your direct reports. With citizens, one may reach out to you at any time and form their entire view of the city organization and of you based on one short interaction. You can make a friend or a naysayer. You can build trust or distrust. Remember to remain positive, practice actively listening (see Skill #1), and serve! After all, we are here because of the citizens.
Skill #3 – Organizing
In truth, this is not my strongest trait or skill although I would like it to be. After running from meeting to meeting, it is difficult to find time to plan ahead, file things, and generally stay organized. Who has the time? However, spending time organizing pays huge dividends for you to set aside time each week to organize. You will feel less stressed. In organizing yourself, you may find a post-it note scribbled under a pile of other paper reminding you to send in that grant report or to call so-and-so about a project. You will know where your files are for a project. You will be prepared for the upcoming meeting instead of walking in and "winging it." If you have administrative support, utilize it! Use technology to work smarter. Remember the saying that a cluttered desk means a cluttered mind.
Beyond your desk and office, create ways to stay on top of projects. Set reminders. Use your smart device of choice to verbally set reminders and "to do" lists. Organize your reports to your co-workers and supervisor around your projects and goals.