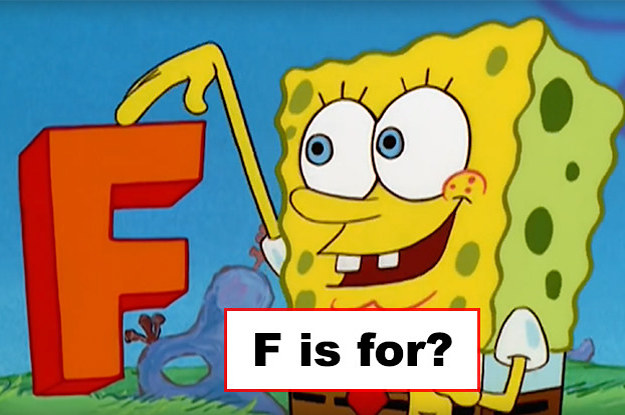 In this series, guest columnists respond to one of three topics selected by ELGL co-founder Kent Wyatt. This week, Kayla Barber-Perrotta, Budget Manager for the City of Brighton, Colorado, makes the case for fun in local government.
---
In thinking about how I wanted to answer this question, it took me a long time to come to a conclusion. I consider myself a boss when it comes to finding ways to make working in local government fun, and have a ton of examples I can draw from. The problem, as I eventually figured out, was that I simply don't think this is a question. Can working in local government be fun shouldn't be up for discussion, because it's already a necessity. 
So, I'm about to soapbox here and it may be intense, but it is because I am crazy passionate about local government and know for a fact it is the most rewarding career a person can aspire to. The most important thing you can be discussing in your organization is your culture. If you aren't actively having that conversation at the highest levels you are losing out on talent, on creativity, on innovation, on knowledge, and so much more. I don't know how many of you have read Gallup's State of the American Workplace, but if you haven't I wholeheartedly encourage you to do so after this, because my quick version does not do it justice.
Gallup regularly polls American workers to determine what motivates them, what attracts them to organizations, and why they leave organizations. If you've followed this report over the last several years, you'd see that culture has become the number one priority for employees in America. Employees will actually move to lower-paying jobs to get away from an organization with a bad culture. Let me shout it for the back of the room: EMPLOYEES LEAVE BAD CULTURES, NOT JOBS. 
Combine this with the fact that government, in general, is becoming a less appealing career for younger generations due to gridlock at the national level and the appeal of non-profits and social entrepreneurship as means of "doing good" without all the bureaucracy, and we've got ourselves a real problem as far as sustaining a strong workforce. We can't afford to not be putting our best foot forward when it comes to our organizational culture. 
So what is one of the key components to building a great culture? You've guessed it, F-U-N, FUN! We spend so much of our waking time at work, so if we're not enjoying ourselves, we will have problems staying motivated, staying engaged, and staying positive. Fun is such a powerful tool for workplace performance. It's been linked to increased productivity, reduced stress, higher job satisfaction, employee retention, more willingness to innovate, better teamwork, better communication, engagement…whew…I could probably use my 1,000-word allotment simply listing off the benefits of fun.
But we have to be serious all the time; we're responsible to the taxpayers! If I had a dollar for every time I've heard this argument, I'd be—well—richer than I am now. Look, I get not wanting to spend tax dollars decking out your breakroom with pool tables and gaming systems a la Silicon Valley, or throwing lavish yacht parties a la corporate banking. However, there are plenty of ways to incorporate fun into your every-day routine that I promise are both easy and cheap.
Practice Team Building Traditions:

Sharing traditions with your coworkers builds a sense of team, improves networking, and can absolutely be fun. Simply taking the time to celebrate birthdays or creating fun superlatives to award people following tough projects are super common workplace traditions. I get so much joy from the "Golden Hatchet" I received after a super stressful budget process. Another one that is near and dear to me is creating an Appreciation Station in your office. This is simply a spot where you keep colorful cards, markers, and small tokens of appreciation (I use these

buttons

) for employees to write quick kudos to each other. It's positive for the person writing the kudos, it's positive for the person receiving the kudos, and it is long-lasting. My experience is that many people will post their cards around their office or cubicles and go back when they're having a bad day.
Enjoy your Workspace:

Another thing you can do is spruce up your workspace. To channel Marie Kondo, bring things into your space that "spark joy." For me, I've got a wall of colorful thank-you cards I've received, ELGL stickers galore, and tons of fun knick-knacks. Your office or cubicle doesn't need to feel like a prison. A more office-wide initiative is holiday decorating. When I worked for Royal Oak, MI, we had Halloween and Christmas decorating contests where we went all-out and people looked forward to it. In my new position with Brighton, CO, I've already learned Halloween is a very serious occasion and cannot wait to see what Christmas brings.
Join a Team:

There are so many ways to implement this and achieve multiple goals. I've been a part of volunteer teams through work where we went out in the community and helped package food for underprivileged kids, give-out Halloween Candy, and even helped break a world record on simultaneous ringing of cowbells! These were fun opportunities to make friends and improve teamwork, and it was so positive for the community to see members of City Hall out-and-about rather than always behind the government curtain. It helped build strong community partnerships. Other teams I've been a part of during my career include Green Teams, Book Clubs, Wellness Teams, and Customer Service Teams. The sky is the limit on what kind of teams you can implement.
My bonus advice—take pictures of all these things, talk about it at networking events, share it on your social media, plaster it on your intranet. Shout your fun kick-butt culture from the rooftops!  I promise it'll help you retain and attract top talent ready to push your organization to the next level.