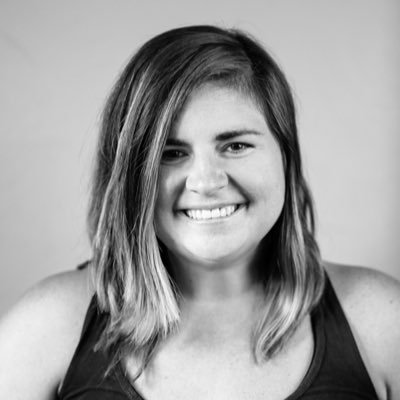 In this series, guest columnists respond to one of three topics selected by ELGL co-founder Kent Wyatt. This week, Shannon Mills, Strategic Performance Management Analyst, Pinellas County, Florida, writes about her previous work experience at Nielsen.
---
Last year, I made a (huge) professional shift from being a telecom research analyst at Nielsen to a strategic performance management analyst for Pinellas County.  When my division was sold to another company and downsized, I realized that this was a significant moment in my life to reflect on what I'd accomplished and where I wanted to go next.  I was scared, but knew it was time for a new opportunity. I was already involved with Pinellas County, volunteering on the weekends with Animal Services and a colleague had suggested I look for something full time within the government. As luck would have it, there was an opening on the strategic performance team and I got an interview just as I was finishing up the task of transitioning the technology systems to the new company. As stressful and painful as that yearlong transition was, working in the private sector for the majority of my career has shaped me and helped me as I made the switch to local government.
Here are a few key things I learned during my time with Nielsen and use daily in my new role:
Learn all the skills
I rely on a lot of skills I didn't pick up in college, but through working in the private sector.  Data Science, Python, and Project management were skills I was exposed to and needed to learn in order to be an efficient analyst and meet the needs of clients. Through solving complex data problems and leading projects, I developed competencies that gave me an edge on my resume.  Coming into local government, I knew I was at a disadvantage when it came to institutional knowledge; working with people with over ten years of experience. While I look to colleagues to help me navigate the ins and outs of government, I can also teach my team new technical skills and help them grow. I love that I get to continue building upon my skills and learning new things every day in the world of local government.
Use data to guide you
As a research analyst, I lived and died by the SLAs. Not only was I contractually obligated to deliver data to clients by a specified date, but internal and external SLAs gave my team insight into how we were performing and we used the data available to identify areas where we could improve.
In local government, there is no shortage of data, which is exciting for me, being a data nerd coming from the world of proprietary data.  The opportunities for using data to measure performance are endless, but data driven thinking is not always intuitive if you are used to relying on instinct or gut feeling to guide your decisions.
In my new role I consult with departments on how performance measures can help their organization track progress, improve performance and meet their strategic goals. Instead of viewing performance measures as a negative or another cumbersome task to complete, I help leadership see how they can utilize data more strategically and track improvement on initiatives they are implementing.  In working closely with departments, I can see all of the great work they are doing every day and its rewarding helping them quantify how it's benefiting our citizens.
Be open to change (even when it's hard)
At Nielsen, change was always happening, whether it was restructuring departments, leadership changes, or selling or acquiring businesses where jobs were added and eliminated.  We had to constantly adapt to changing technologies in order to effectively measure data and trends in the tech world. Processes were also reviewed regularly and as employees we were challenged to eliminate waste, cycle time or cost to drive efficiencies. Though change in government is not as quick as the organization I came from, we had a new County Administrator come on board recently after his predecessor retired after seventeen years.  For the County, this was a significant change. New leadership brings different styles, expectations and procedures, which can be difficult for departments to navigate. Having been through various leadership changes through the years I've been able to quickly adapt and had the opportunity to assist departments through the change process. I realized only recently that my familiarity and comfort with change stemmed from working in an environment where it was ingrained in the framework of the business. Even when the changes were painful (like being sold and downsized), I know staying open to difficult changes can lead to great things, like improving a work process or starting a new chapter of my career.