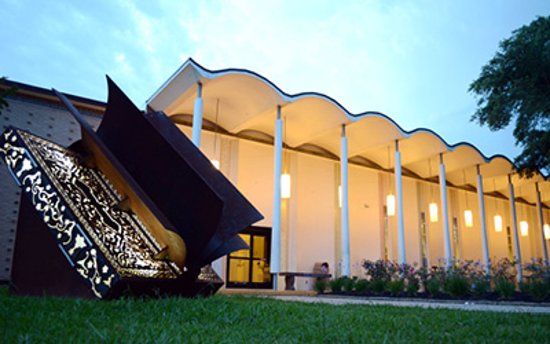 In this series, guest columnists respond to one of three topics selected by ELGL co-founder Kent Wyatt. This week, Jamie Eustace, Library Director, City of Baytown, TX, writes libraries as special places.
---
His name was Reese
His body was found under an oak tree in front of the library before we opened one Monday.
Reese had been spending his days reading books and napping in the library's quiet room.  He never told me exactly where he spent his nights. He was careful to let me know that he didn't want any trouble.  He always kept his backpack close. Most of his teeth were missing. Most days he smelled bad. Sometimes strangers would bring him coffee or breakfast.  He never left trash on the ground. Once he helped me free a baby possum from a garbage can. He was not alone. There are at least a dozen just like him. Sometimes we learn their names. Sometimes we do not.
He told me he was a veteran.  He loved to read about Teddy Roosevelt. He told me his family could not tolerate his occasional outbursts. That is why he didn't have a home.  He never told me that he did drugs or that he was an addict. The police told me it was Kush.
We had to wait for the medical examiner.  I decided to open the library on time, even though there was police tape around the tree, even though Reese was still there.  He wouldn't have wanted to be an inconvenience.
The topic of libraries and the homeless problem has grown increasingly controversial in the past few years.  Librarians in big cities are taking on the role of first responders and administering overdose-reversal drug to people who OD in the library.  People, both inside and outside of our profession, are debating whether this is the right thing to do.  Meanwhile, comments on social media and Google reviews for libraries across the country reveal that we have an image problem.  Parents are saying that libraries, especially those with visible homeless populations, no longer seem like safe spaces. They say the same thing about public parks.  They want us (the librarians, the police, city council) to do something. I worry that social media will spread hyperbole and panic. I worry that the people will stop coming to places that were designed to make communities better.
I love my library, I love my staff… I hesitate to weigh in on the homeless debate for fear of seeming jaded or judgmental. I don't want to preach against people's fears. Sometimes fears are legitimate. I'm not sure I can move anyone to action.  I have no idea what "right" action looks like.
I wonder what Reese would want me to say… about homelessness? About libraries?  About PTSD? About addiction? Since I can't run this list by him, I'm going to have to wing it.  This is what I want everyone inside and outside of the library to know:
Homeless people are not "other."
Homeless people make us uncomfortable.  Are they crazy? Are they high? Are they dangerous?  Why don't they get jobs? It is human nature to seek out ways in which we are different from those whose circumstances we find objectionable.  When this becomes an unfettered habit, we lose our very humanity.
Libraries are special places precisely because they are open to everyone
.
It is our absolute pleasure to welcome each person who walks through our doors.  Not only do we treat every human with respect and dignity, we provide access to our services with as little friction as possible.
Libraries are not substitutes for homeless shelters or housing.
Homeless people are often found in libraries precisely because we don't discriminate against them or shoo them off just because they are homeless.  That said, providing quality social services is not part of the typical library's mission. When Libraries take on this role, we are doing a disservice to ourselves and our customers because we are diverting resources and energy away from our core business.  We are also doing a disservice to the homeless because we are not equipped to provide them with the level of service they need and deserve.
Communities need to own this issue. We all need to stop looking the other way.
Homelessness, at least in my community, seems to be getting worse. As the homeless become more visible in our libraries and parks, the public outcry to "do something" seems to be getting louder. I am not sure what we can do, but I know for sure what we cannot.  We cannot make all of our homeless brothers and sisters productive members of society, at least not as quickly as we would like to. The police can't do it, the librarians can't do it, even the social workers can't do it. We, as a society, have not dedicated the time and resources it would take to eliminate or even reduce the root causes of homelessness.  There is no magic bullet and finding the most effective solutions would take time and money. Most communities have shown little interest in slowing down to really examine the issue. Instead we wish it away, turn our heads, and avoid places where we might have to encounter the homeless. Homeless people are not going away and we cannot make them invisible.
We can all do better
.  
I guess that is the most salient message of all. Even if our "better" is small, like greeting a homeless person with an open heart or encouraging our city council members to have a dialogue about homelessness in our communities… there is a "better".  There are millions of men and woman like Reese across the country. We owe it to them and to ourselves to keep this conversation going. Homelessness may be a concern across the nation, but it really is a local government problem. These are our communities, these are our neighbors.  We need to help each other figure out what better looks like.