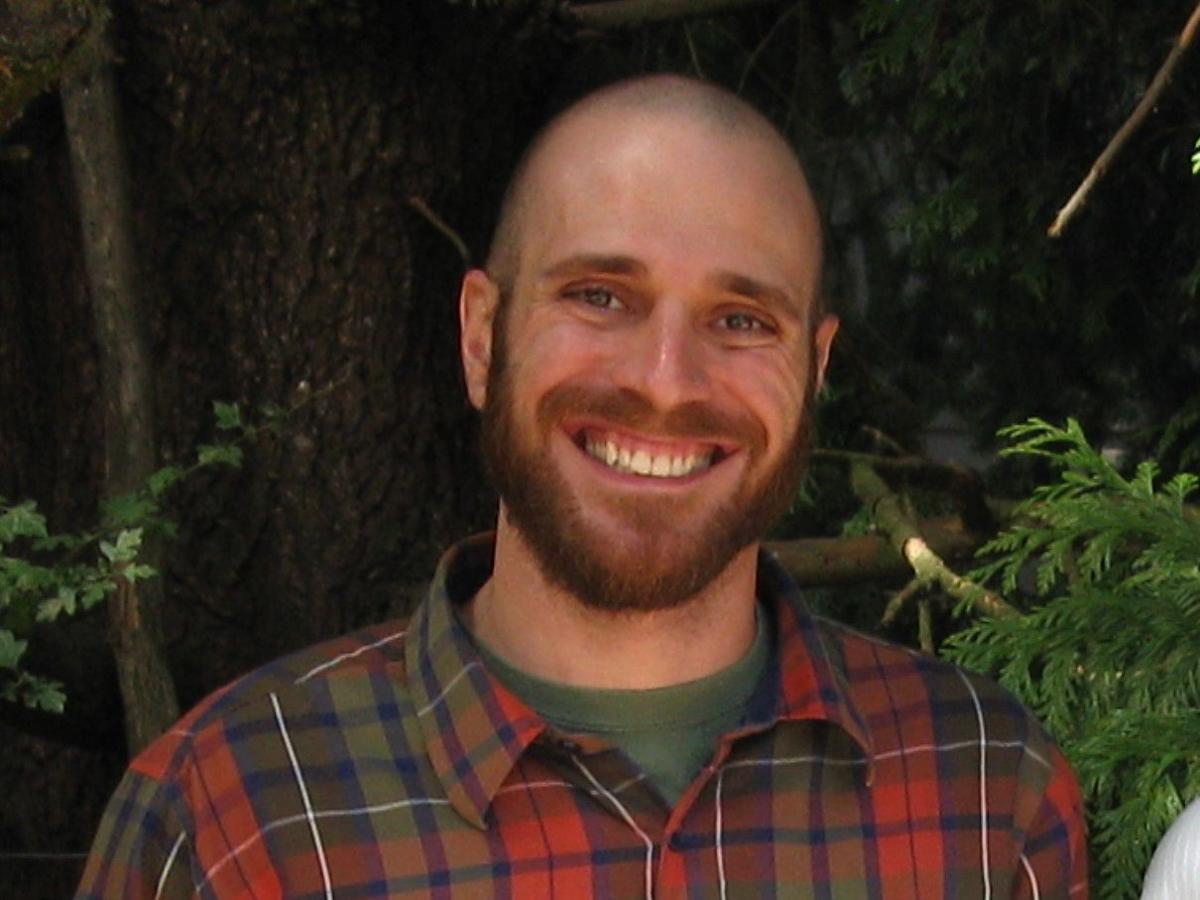 In this series, guest columnists choose to reflect on one of three prompts provided by ELGL Co-Founder Kent Wyatt. This week, Ryan Krueger, Senior Planner at Intrinsik Architecture, Inc., write about an issue that should be receiving more attention from local governments.
Sign up to be the next guest columnist for the 'I Have to Ask' column.
---
Out for our evening summer meander around Bozeman, MT, my wife and I turn onto a numbered street, and I stumble on the raised sidewalk that has been pushed up from below by the roots of the trees planted adjacent in the right-of-way. Many sections of the sidewalk are in a similar state, and we talk about the difficulty of navigating a wheelchair through the damaged segments.
We draw close to our neighborhood park and runners streak by. As our gaze follows the group, we ponder whether any of them are thinking of Ahmaud Arbery or others that have not returned from forays into public spaces. We cross the college campus grounds, ambling by historic buildings that line the paved path on both sides. As we pass, I picture scenes from Portland, OR, one of protestors and moms standing against federal officers, playing out in my current surroundings.
Turning for home, a biker pilots the bike lane adjacent to the arterial street. The lane is obstructed, and the biker swerves into the travel lane to avoid this detritus, dogging cars in the process. The death of a biker, who was struck by an intoxicated driver not far from where we are now, is still fresh in our minds as we await the crosswalk sign. Arriving at our back gate, I silently ask myself, "Do public spaces sufficiently contribute to equity and general welfare of our communities, and what more could be done with additional attention from local governments?"
These thoughts have materialized time and again as my wife and I have traversed our local neighborhoods. So, when Kent reached out to ask how I might respond to what one issue should be receiving more attention from local governments, these contemplative walks instantly settled in my thoughts. Public spaces link elements of several contemporary "wicked" urban planning problems: public health and pandemic response, societal inequities and racial injustices, climate change mitigation and adaption, multimodal transit availability and safety, housing affordability, and autonomous vehicles and digital technology. Public spaces are our streets, alleys, parks, plazas, parking, and everything else that lies in our public rights-of-way and easements. These places are envisioned as equally open and accessible, but accessibility is not universal and, unfortunately, does not confer equitability for everyone. 
Assuming that additional local attention to public spaces is not a zero-sum game, with other equally vital issues receiving proportionally less attention, now is the time to build more equitable and just public spaces. Yes, we are amid a global pandemic, but this experience has offered an opportunity to re-evaluate community needs in earnest. In their response to the outbreak, local governments have our attention and they should be receptive to the destiny shifting events taking place across the American landscape. Citizens are markedly aware of the work to be done to confront our nation's racially prejudices and entrenched societal inequities. Whereas imbuing equity into our public spaces should be measure of community's urban planning legerdemain, local governments occupy an outsized role in accomplishing this mission.
How are local governments to achieve this goal? Acknowledging that there are no universal remedies that instantly ensure safe and equitable access to public spaces, the short answer is to employ every possible tool in our planning toolkit in an effort to instill fairness and justice throughout the public realm. Before turning to possible strategies, I must first acknowledge that local governments are not immune from the current economic shocks resulting from our national pandemic response. In addition to local leadership on this issue, we will also need national leaders to identify critical funding resources that can bolster the actions of state and local governments to allow for increased equity in Comprehensive Plans, Capital Improvement Plans, Street Improvement Funds, or Parks Maintenance Districts. Financial resources are necessary to ensure governments are able to continue to function effectively, retain (or grow) staff capacity to respond to community needs, and maintain existing public spaces, all of which contribute, at least obliquely, to increased equity in public space planning and function.
Specifying that equity is incorporated in plans, policies, or standard operating procedures is but the first step in creating equity in public spaces. The tools in the urban planner's toolkit should not merely be limited to the traditional precepts of planning. For example, our public spaces include the high-speed internet entombed under our roadways. Any discussion of fairness in our public spaces should also consider the digital technology divide. Creativity and experimentation in community design is additionally critical, and temporary and adaptable solutions may be easier to implement than those of more permanence. Pop-up bike and BRT lanes materializing on city roadways, conversions of public space to outdoor seating for restaurant patrons, multi-modal transit pathways linking affordable housing to employment and services, or the utilization rights-of-way for food production are but a few of the tactics that have contributed to equitable public spaces.
Finally, it is also important to consider the social contract that local governments have made with their citizens and how operating procedures employed by local governments can further foster community justice vis-à-vis public space equity. Proactive prioritization of diversity in employee recruitment is one such opportunity. Reviewing permitting processes to ensure they are clear and easily comprehensible for everyone, including those for whom English is not a first language, is another. Incorporating community equity in planning for public spaces is not always intuitive, and the institutional history of the planning profession is rife with examples of racism and inherent inequities. Overcoming these structural challenges will not be easy, however, the current landscape of equitable community design is not bleak, as is demonstrated by the many passionate and bright minds engaged on this topic. Equity must be the foundational underpinning of the totality of local government actions, and our charge as urban planning professionals is to engage (and vote!) to guarantee equity for all throughout our public spaces.