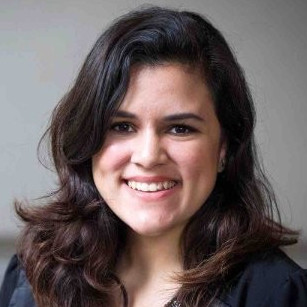 In this series, guest columnists respond to one of three topics selected by ELGL Co-Founder Kent Wyatt. This week, Glissette Santana, Content Strategist for the City of Sugar Land, Texas, writes about her definition of storytelling. 
---
When I landed in my role as the content strategist for the City of Sugar Land, I hadn't realized that the word "storytelling" had become such a buzzword. To me, storytelling was the basis of what I had built my whole career on.
As a journalist, you are trained to tell everyone's story. It is your job to serve all who are represented, including the underrepresented, and show how things like city policy may affect a resident's life.
Storytelling is now part of the everyday communications plan. But what does it mean? 
For me, it means personalizing a story and relating it back to a context in which anyone can put themselves in the shoes of the main character. For my team, it means using content as a way to answer a resident's question or point them to a solution, all while keeping them informed and engaged. 
Storytelling can manifest itself in a variety of different ways. Things like a blog post, video, quiz or podcast can do a great deal in communicating a city's message to the residents while at the same time engaging them in their own community. 
I agree with those who say that local government needs to do a better job telling its story. Oftentimes, we get so caught up in the minutiae of working on and promoting big projects that we can forget that our role on the communications team is to inform, engage and, ultimately, make sure that the resident understands the role of city government and how it is working for them. If we aren't doing that, we aren't doing our job.
There is power to storytelling. Storytelling is an opportunity to start that little flicker in a person's mind that says "you can make a difference." The power of storytelling in local government is one that increases the possibilities all while encouraging residents to engage in civic participation within their community. Storytelling is the bridge between the online community of transient followers and the groups of real-life community activators who are putting the work in to make their area better for future generations. 
There isn't a secret formula to storytelling (I wish). A lot of trial and errors goes into seeing what works with your audience and what doesn't. But using storytelling to jumpstart holistic, honest and transparent communications will only deepen the pride so rightly held by your community.