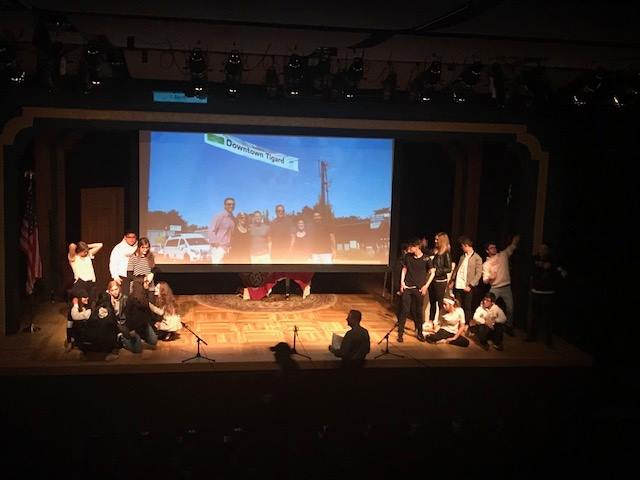 In this series, guest columnists respond to one of three topics selected by ELGL co-founder Kent Wyatt. This week Nic Westendorf, City of Tualatin, shares takeaways from working for four cities in the Portland Metro area.
---
This past year was a whirlwind. As a ELGL Local Government Fellow, I spent the last 12 months working for four cities in the Portland Metro Region. It was a fast paced, high intensity entry into Oregon local government. Now that I have secured my first permanent position in local government (as a management analyst with the City of Tualatin, yayyyyy!!!), this is a perfect time to reflect on my time with each city, and some of the major takeaways.
Working for four cities left me with plenty of takeaways. I did my best to boil the year down into my top four takeaways, in no particular order – get creative, remain professional, implementation is key, and dream big.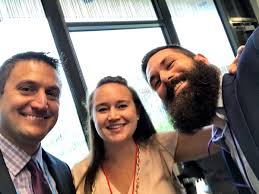 Tigard – Get Creative: I was impressed by the flexibility afforded to city staff. That flexibility is responsible for their engaging communication and effective outreach that I witnessed during my six months. When staff is allowed to exercise creativity, wonderful things can happen.
The Hamilton State of the City Address is a perfect example of this. Tigard's Twitter account is another example of humanizing local government through unique communication (and I don't say this to appease Kent, although I'm sure he loves it). As methods of communication change and local government organizations fight to stay relevant turning to your greatest asset, your people, and allowing them to do what they do best can deliver awesome results.
Takeaway: My current role has a communication component. I will remember to get creative and have fun with communication efforts. That is, after all, how you reach people.  I will also remember to let staff have some creative freedom. We don't all think the same way, and that isn't a bad thing.
Sherwood – Remain Professional: This one was learned the hard way. While the lesson may not have come during Sherwood's brightest hour, I view it as a positive takeaway. The city and elected officials fell under criticism for the handling of contract negations with a vendor to run the city's community center. I won't dive into the details, but a quick Google search can fill in the gaps.
Long story short, the city moving forward with a new vendor, from out of town, to operate the aquatics centers. This would have ended their relationship with the YMCA.  The YMCA was deep rooted in the community. What ended up with a Mayor stepping down and two councilors being recalled was highlighted by staff who remained transparent, professional, and responsive to residents. As the drama unfolded I was impressed with the city's effort to provide a platform for residents to be heard. Staff continued to carry out the directives of the City Council while engaging residents. This was a turbulent time and was stressful for staff. They could have held negative feelings for the way the situation was handled. But, what they did instead, was remain professional and provide A-level service.
Takeaway: You can control your actions – remain professional, provide a high level of service, and ensure transparency and communication is maintained. We serve the best interest of the public, through good times and bad.
Gresham – Implementation is Key: Gresham is unlike any other city that I worked for.  As a What Works City, they are on the forefront of innovative programs and projects. I worked alongside the Innovation and Information (I&I) team. My time with I&I taught the importance of proper implementation. I have yet to find a city that takes such a calculated approach to roll out programs and projects. Most cities will come up with an idea (usually in a small group), run it by management, and then roll it out. While this is not a bad method, it can lead to unintended paint points and missed opportunities. Gresham was methodical in the implementation phase which lead to positive results.
Takeaway: Take your time during implementation, you only get one first impression.
Lake Oswego – Dream Big: My time in Lake Oswego taught me to remain idealistic. Scott Lazenby is one of the most academically minded managers. His team's ability to remain idealistic was inspirational. I loved hearing conversations about an all-electric fleet or Tesla providing batteries to power a trolley in exchange for some advertisements. I know what you're thinking, with limited resources and increased scrutiny, there is reason to be afraid of failure. I understand that a police force driving Tesla's is not going to become commonplace. I would, however, challenge you to be open to these creative solutions. Welcome out of the box ideas over innovative ideas.
Lake Oswego's culture was a breath of fresh air in an otherwise timid profession. Many ideas that I heard will never be more than a watercooler conversation, but they have a place. I would argue that if you brush off these ideas and keep the status quo you are drowning your creativity.
By participating in these thought exercises, you keep the creative juices flowing. That can have profound effects. As governments are asked to do more with less, outside the box ideas become more important.
Takeaway: I will always remember to be open to crazy, idealistic visions. They may lead to something awesome.