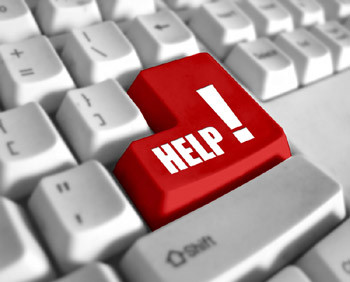 In this series, guest columnists respond to one of three topics selected by ELGL co-founder Kent Wyatt. This week Kara Sokol shares digital engagement tips.
---
By Kara Sokol, Director of Communications, City of Ferndale, Michigan

In my eight years managing social media for organizations, I've been asked a lot of questions about increasing fans and engagement. Generally, people want to know what kinds of promotions to use to attract followers, or how they can be more intentional in creating their prescheduled content. My answer usually surprises them: forget everything you've just asked about; focus on the story.
I came to social media management through the back door—as a writer. I spent the first half of my career drafting marketing campaigns and professional communications, responsible for finding and capturing the "voice" of each organization I was with. I didn't know the first thing about social media sites, metrics, or audience engagement; I just knew I liked telling stories and crafting communications that made complex or stressful information easier for others to understand and navigate.
It was during my position with a state research university that I began to sense a gap between our social media content and the people we were publishing it for. Though well organized and crafted for maximum engagement and digital traffic, responses to our content were relatively low. Our pages seemed, somehow, dull. As an experiment, I took over admin responsibilities and used fellow writers—not social media experts—to create the posts. Within three months, engagement on our Facebook page had grown almost 300% and the rate of fan growth had doubled.
Learning to write for social media without really understanding it taught me a baseline understanding about messaging that some metrics junkies never learn. And while I am now knowledgeable in these areas, much of my process is still grounded in my initial experiences: focus on the story and the engagement will come.
If you're looking to better tell your story and engage with your audiences, the following are my top four tips.
Create a social media policy. Launching a Facebook or Instagram is super easy—make the page, share info and photos, easy as pie! But keep in mind that by creating an account, you've announced to your community that a new communication avenue exists; having a page or account without a solid plan for monitoring and responding is like having an open sign on your front door and nobody to staff the front counter. So how do you create a social plan for your organization? Start by asking these questions:

Who are our audiences?
What are our goals? Write them down and revisit them regularly—it will allow you to tailor your content and create benchmarks for success.
Why are we making this account? (Hint: "because the mayor wants us to" is not a good answer.)
Who are we as a City/organization on social? Are we formal or informal? Informational or conversational? A good exercise: have all stakeholders submit one or two sample posts. You may think you're all on the same page, but you'll be shocked by the differences!
What is our plan for communicating during a crisis? During off-hours (weekends, holidays)? Remember, social media happens all the time, not just during 9-5.
---
Throw out your content calendar. Okay, don't ditch it entirely—content plans can be great tools for ensuring that you're following your social media policy and meeting your goals. But social media is powered by people, and people respond to content in real time. Prescheduled content about storm preparedness posted on a sunny day will go ignored; published on a stormy day, it's much more likely to resonate and be shared. Pre-planned information about taxes posted on a day when state or national economic troubles are plaguing your community will come across as crass or insensitive. Tap into what your readers are feeling—what they're excited or worried about—and look for ways to inform, clarify, or celebrate.
---
Be a person first and an organization second. Your audience can get their information from a lot of sources; they follow your social media pages to connect with and learn from your people. So give them a reason to care: rather than just listing the facts about an event—what it is, where it's being held—try to find elements that your audiences will connect with… an activity that will appeal to people with young kids, or a vendor selling a popular local food. When a resident is upset or angry, follow the EBA rule: empathize before answering. Anger often stems from feeling afraid or unheard; nine times out of ten, people respond positively to an authentic engagement even if they don't receive the answer or solution they're looking for.
---
Go where the people are. If your community is heavily involved in Nextdoor but hardly uses Twitter, don't waste your time and resources on a tool you'll get limited engagement from. It takes time and research (and plenty of listening!) to learn where your community's conversations are happening, but once you do it makes good sense to join them there. In Ferndale, I've chosen to put the majority of our resources into Facebook, particularly the handful of heavily populated groups created by community members. Sure, it would be easier if residents would just contact the City directly, but the more I'm able to engage with residents and respond to questions and concerns in real-time, the more I'm trusted as a source of information and the more followers our official City page receives as a result.
---
Previously