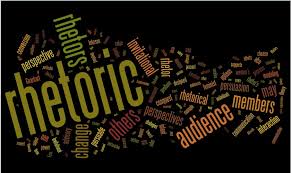 In the new series, our guest columnists respond to one of three topics selected by ELGL co-founder Kent Wyatt. You may remember this week's guest columnist Hannah Lebovits from the GovLove episode Podcast: Reason for Running.
---
By Hannah Lebovits (ELGL Profile, LinkedIn and Twitter)
Imagine your neighborhood public library at 2:00 on a weekday afternoon. It's calm and serene. Librarians shuffle back and forth while people utilize the various public amenities. Now imagine the exact same library, only one hour later. There is a palpable difference. School has ended and the libraries are full of children and teens- many of whom have nowhere else to go. If you've ever been at the library at this transition time, you've probably probably wondered: How does this afternoon influx impact the staff and adult visitors? It's a normal question to ask, especially for those of us who were taught at an early age that libraries should be silent work-centers. However, in his seminal work, Creating Public Value, Mark Moore notes that many of us might be asking the wrong question. Instead, he suggests that we should look at the "librarian and the latch key children" scenario and ask: How can the library be utilized to best serve the public? The library is a valuable resource for adults but it can also be a formative place for young people. If we see the library as an adaptable environment that creates public value, rather than a quiet workspace for adults, we will manage the afternoon demographic shift in a way that addresses changing needs of the neighborhood.
It might sound simple but it can be very difficult to shift our view of public organizations to reflect public and not just private value. Our most basic instincts tell us to think about the impact that change has on our private lives before we think about public needs. That's why we need to see this perspective modeled in our public servants. I've been fortunate to learn from several such persons. Gale Brewer, the Manhattan Borough President, showed me the importance of accessible and responsive public servants. My professors at Cleveland State University continue to teach me how to design cities and organizations for opportunity and growth. And my newfound ELGL friends inspire me to find new ways to connect and engage with government networks.
It's not enough to learn about public value, we need to see elected officials, government administrators and public universities hard at work. That's why I am running for city council. To change the way we view public organizations and public services. To shift our rhetoric from personal concerns to community-based needs. And, maybe one day, to inspire others to create public value, as well.
---
Previously