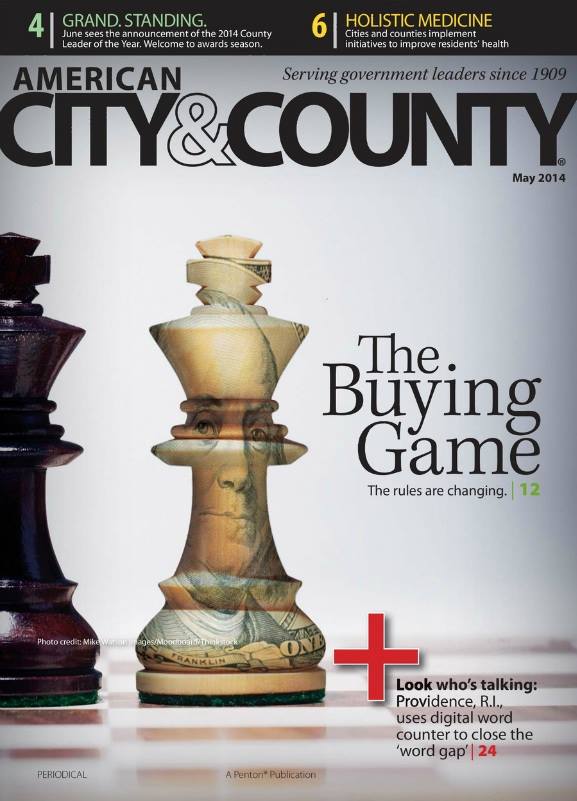 In this series, guest columnists respond to one of three topics selected by ELGL co-founder Kent Wyatt. This week Derek Prall, Editor, American City and County, highlights three issues that deserve more attention. 
---
Three topics we're not paying enough attention to in local government
By Derek Prall
Editor, American City & County
Local government leaders have incredibly difficult jobs, and are increasingly being asked to do more with less. Because of this, there are several key topics that often fall by the wayside due to either lack of manpower, lack of funding or lack of institutional expertise.
With this in mind, we try and keep our readers abreast of the what's on the horizon, and what they should be most concerned with. Here are three topics we've written about recently that may not be getting enough attention.
The state of America's cybersecurity is, in a word, deficient. And that's putting it nicely. Depending on who you're asking, abysmal might be the more accurate term.
Most local governments don't even understand the scope of the problem. According to a recent International City/County Management Association survey conducted in partnership with the University of Maryland, most local government leaders, even those in the IT department, didn't know the number, type or scale of breaches of their systems. This, obviously, isn't good. It's impossible to solve a problem if you don't know what that problem is.
Although the problem seems high-tech, the answer isn't. More and better training is the first and most important step in closing the cybersecurity gaps in local government. Testing end users in their day-to-day work environments is a practice that is getting results, and frequency seems to be the most critical element of successful training. Leaders should be taking time at least once a month to discuss recent cybersecurity successes and failures within the department, as well as the recent threats. It's important to remember that the cybersecurity landscape isn't static, so the response can't be either.
It should come as no surprise that America's infrastructure is in dire straits. Those involved with managing these networks struggle to keep an aging, overtaxed system operating while working with shoestring budgets. But pretending the problem isn't there isn't going to solve it. The most recent American Society of Civil Engineers Infrastructure report card gave the country a barely-passing grade of D+, and with the chaos in Washington, local leaders are realizing it's going to be up to them to fix the problem. The outlook may seem bleak, but there are several promising trends emerging from our nation's cities and counties:
Movement toward Smart Growth – Studies have shown that growing communities through greater density reduces the upfront cost for infrastructure by one-third.
Trends in the energy industry – The growth of solar and wind power may move power generation from the huge power plant to rooftops and backyards, transforming utilities from generators to distributors and managers of energy.
Creative funding – More communities are looking at public-private partnerships to manage the cost of improvements, while voters are approving more ballot issues to pay for maintenance and repairs.
New materials – Manufacturers are developing new products, like short-span steel bridges, that reduce cost and minimize inconvenience for users.
If these trends continue, we can hopefully see the dangerous infrastructure issues were facing become less severe over the coming years.
Everyone wants to talk about Smart Cities. It's exciting to think about our future neighborhoods looking like something out of the Jetsons with automated fleets, robust public safety networks and any number of technological conveniences; however, very few American cities are poised to take advantage of these new technologies because they simply cannot manage the amounts of data these solutions require.
Data governance, the term given to the attempt to integrate and manage municipal data, is going to become increasingly important in the coming years, and require a shift in the types of skills governmental workforces must possess. Will all municipal employees need to be data scientists in the near future? Maybe not, but as automation increases, the ability to process and analyze data is going to become critically important. Using advanced analytics, we'll soon be able to solve the most complex and confounding problems that our governments face today.
---
Derek Prall is the editor of American City & County magazine, a national print publication that covers a wide range of issues relevant to city, county and state government leaders.
---
Previously