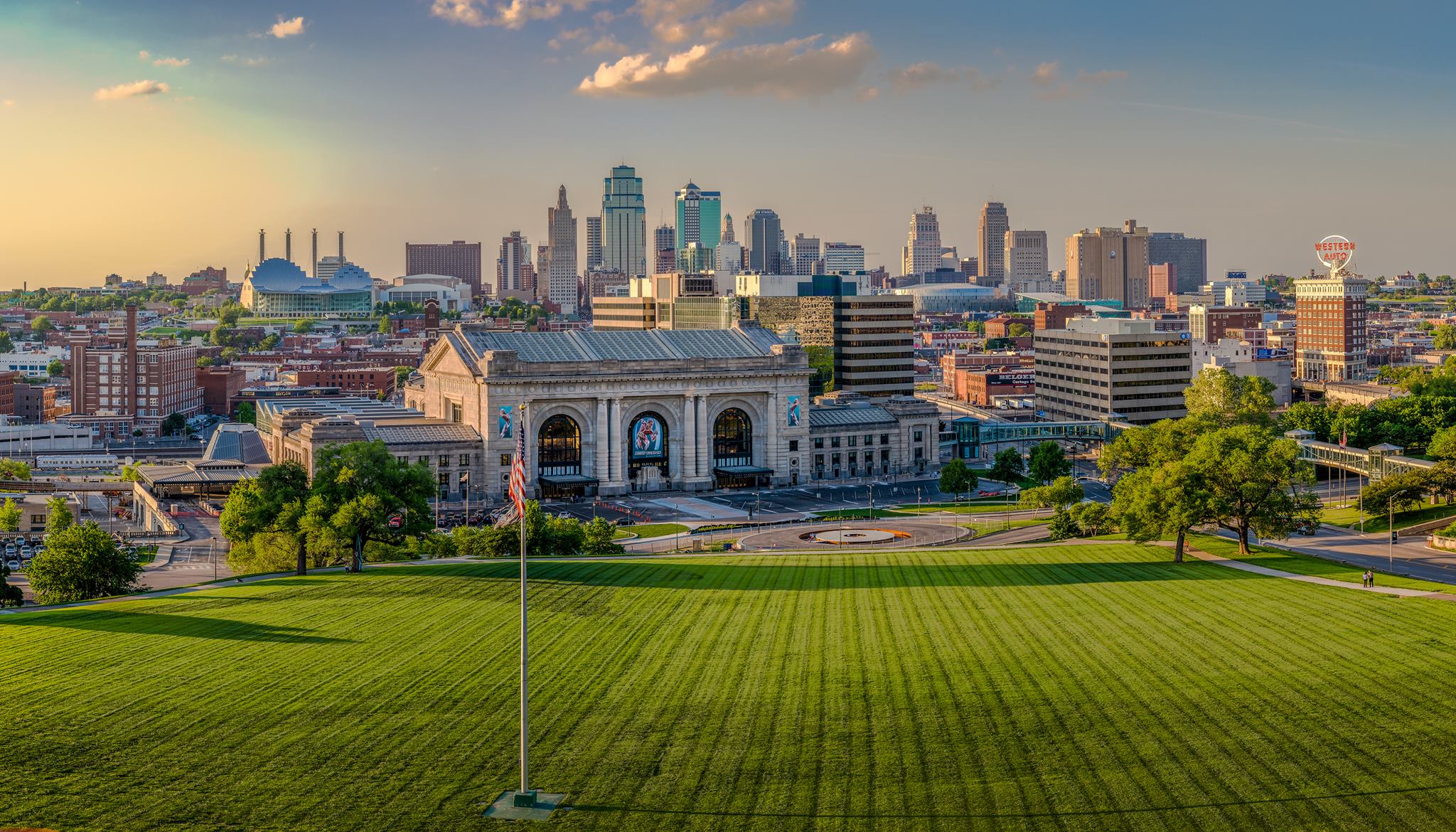 You know what to do, #KansasCity! #VoteKCMO to win @ELGL50 Trending Now social media award! https://t.co/GB3EP1qBnB pic.twitter.com/UmDavb6dHH

— Mark Van Baale (@markvanbaale) July 7, 2016
[contact-form][contact-field label='Name %26amp; Email' type='name' required='1'/][contact-field label='I Stand Behind Kansas City Because' type='textarea' required='1'/][/contact-form]
Submissions
I see & feel a lot improvement throughout our beautiful city. I love my job working for the city.
— LaDonna Weatherspoon
I stand behind Kansas City because we are the best kept secret in the country!!! I have lived here for 30yrs, and from the day I moved here in 1986, all I heard was 'You live in Kansas City?! Why would you want to live in that cowtown'! Are you kidding me?!?? I LOVE THIS CITY!! From our fountains, the Plaza, to our beautiful golf courses, the Chiefs, Sporting KC, and the Royals, the 435 loop (I always tell visitors that if they're on 435 & get lost to not sweat it – they'll eventually end up back where they started. Hahahah), the changing of the seasons, all our delicious barbecue, the River Market, the Crossroads, all the places to go for live music, our great schools, our commitment to the Arts…I could go on, and on, and on. Kansas City is my home and will always have my heart!!
— Heather Hart
The social media manager of KCMO knows how to connect with the community and with the other cities. KC is great!
— Sharon V.
You will never find a friendlier town, full of creativity, beauty and innovation. Ever nook and cranny is a rich experience.
— Anne B.
We have Midwestern values. We get along with each other and are willing to help.
— Michelle Lucero Bedwell
Kansas City is a beautiful city with big heart!!! We are blessed to call this home


— Cristal Fuller
This is the city I was born and raised. I saw this city grow before my eyes and it saw me grow. When I joined the Marine Corps, I left for some time. But, the city never left me. Every clime and place the Marine Corps sent me to, I showed my love for Kansas City. People knew where I was from and I was damn proud! Everytime I came home, I would look for the highway sign pointing back (most cases it would be I-70).
Kansas City, MO has a phenomenal mayor, who believes in making this city the greatest place in the world. Even during these trying times, we have a police department that shines, and more importantly cares about its citizens. Sure we have our problems, but people here aren't afraid to roll their sleeves up and get their hands dirty.
Therefore, I stand behind Kansas City, because we are not a cow town. We are about sports, BBQ, the arts, music, fountains, great parks, entertainment, history, and yes technology. That's what we do! That's why I stand behind the city I love!
— Eric Adkins
I visited the City once and loved it so much that i sold my home and closed my business and moved there as soon as i could!
I love Kansas City even more now that i live here…
No regrets…
None!!!
— Sue Kimpton
It's a big city with the heart and soul of a welcoming small town. Art, culture, championship sports, historic neighborhoods, fabulous fountains and parks and the best BBQ ever.
— Benita
We visit Kansas City, MO, several times a year, and we've NEVER had a bad time there! Every time we drive into town, I think, "This city is so pretty!" KCMO has fabulous people, cool vibes, and so much great stuff to see and do….not to mention best BBQ in the country. 😉
— Carol S.
KCMO gets technology and how it's citizens use it. Their social media isn't just one-way feeds from a press release headline. KC uses it to get things done for KC'ians and visitors. I don't feel like I'm just dropping a card into the comment box.
— James Reberry
I stand behind Kansas City, because of the great downtown and awesome streetcar.
— Sherri McIntyre
KCMO has so much momentum right now. Creative people are innovating in so many fields – tech, food, music…. There are new, exciting things to do and see every week! And KC cares!
— Chris Hernandez
People are friendly, the city has the World Series Champs Royals, KC Chiefs, Sporting KC, an amazing Ballet company and Opera house and great places to eat.
— Andrea Ambrose
I stand behind Kansas City because of our Mayor and Police Chief and Community projects that fix infrastructure and help kids and teens thanks!
— Lamott
Kansas City has a great social media scene. The support for it goes all the way to the top. The Twitter account is used to give very helpful information. @KCMO even live-tweets the KCStat meetings that discuss the city's performance. The information is always complete yet succinct and typically provides a link to more information on the topic. All in all, KCMO has a great social media presence!
— Adam Blom
Kansas City's social media accounts are professional, interesting, engaging, informative and responsive. The water department has one of the funniest accounts around. The police department holds fascinating tweetalongs.
— Katie Bean
The people are kind and warm and the city is gorgeous with a unique charm you can't find anywhere else!
— Rachel Pierce
As a native of Kansas City, it is a GREAT place to live, work and play!!!
— S. Huddleston
KCMO's social media presence has been used for all components of communication and citizen engagement – for public forums (Budget Twitterchat), communicating data (KCStat live-tweeting), community-building (rotating avatars), and fun (all things Royals!) KCMO's outstanding communications team understands how social media interweaves with other communication channels to create a meaningful connection with our citizens.
— Kate Bender
The ability to have a discourse with the Mayor or City Manager at anytime is remarkable for a city this size. Beyond that all public services can be contacted through public media. The city is currently a hub of major design and architecture, both represented through social media.
— K. Canvil
I love to see the skyline when coming into downtown after a flight somewhere. I love the people on both sides of the Mo/Ks line- they are so caring and generous. I love our Mayor Sly James – he brings good energy. Our mayor cares about kids – little kids, teens and young adults. I love his reading programs. The mayor and the police chief want to decrease violent crimes by working with kids – I think we have to see that is the way to go. We need good bike lanes and better public transport and the mayor is working on that. I love that people voted to fix our infrastructure and to provide spaces for kids to be on summer weekends. Kansas City cares about kids. I don't have kids but I want good schools and places for kids to be kids safely.
— LA Mott
Steady economic growth, City office let the tax payers know what they are doing to improve our city, exciting and fun city to live in and work in and it is the HOME OF THE MAJOR LEAGUE WORLD CHAMPIONS "KANSAS CITY ROYALS"
— Ronald Baumann
The police department does an awesome job of making an effort to be transparent to the community through social media. They also do a number of public relations and community service efforts to create a better city for the citizens of Kansas City. There are few police agencies that interact as well with the community as KCMO does. Social media is just one of the tools of hundreds that don't get as much attention.
— P. Woodley
It is where I was born and raised, and where I have raised my own family. It is a big city with small-town communities built in it. City leaders live and work where they lead, so they are vested in the decisions the make.
— Rocky M.
Kansas City is a great place to live.
— R. Gibbs
Kansas City's loyal fan base is fueled by the fantastic presence they present on social media. KCMO is the best!
— Sherrie Rusch
As a native of Kansas City, MO, I've always been proud of our leaders and institutions. Seeing the exponential growth and caring leadership of the past couple of decades confirms what the world knows, " Everything's up to date in Kansas City"!
— Jeanie Keeny
It's a community working to embrace it's citizens in all the diversity it has in as many ways available, all platforms available.
— Adele H.
The people in this community work hard to stand together and promote positivity. The efforts from the local police and fire departments including Chief Forte, are instrumental in keeping the community aware of what is going on, but more importantly, safe.
— Diana Hess
We have social media standards/policies; our city manager actively engages public via social media daily; we have twitter based budget discussions with the public; our water department is recognized in our region for being innovators on social media.
— Jordan Brown
You can't get any better than the center of it all!
— Vanessa Brandom
Our city links digital learning to real people and real problems
Bob Bennett
Former Noll-Cookingham Fellow, Ashley King, was and will always be instrumental being polished with Microsoft Excel advanced analytics and being able to simplistically and succinctly communicate the findings to any target audience (as one of my immediate Supervisors and the City of Evanston, Illinois' Budget and Finance Manager).
— Sean Jacobs
The community is open, inclusive and supports innovation.
— Rick Usher
Kansas City has a wonderful sense of community and spirit. Mayor Sly James takes the time to get to know local people and business, and is known to take to Twitter so he can further conversation. SNAP recipients receive double the value of their credit, limited to $25, at the farmers market, so they can buy produce grown locally. We support our sports teams wholeheartedly, and boldly show their colors in city lights and buildings. The KC Streetcar is a step towards better transportation, and the city is focused on accessibility solutions to support city life and urban business. ShotSpotter technology is used to increase safety, and has helped identify and decrease gun fire in the area. There are so many reasons why I am proud of Kansas City, and all of them are because of passionate and hard-working individuals.
— Cole Pate
KC is friendly and welcoming. Many gathering places including power and light district, Crossroads, Westport Plaza. Easy to get around!
— Peter Anderson
Not only do we embrace all our sports teams, but we love our jazz,,rap and many other genres of music, but our performance arts as well! Nelson Art Gallery, historic sites and now they are able to bring more to citizens through our ever growing technology!
— Adele H.
We are the hidden treasure of America..The leader in ART, MUSIC, THEATER and DANCE.
— Elaine M.
It's a city that is looking toward the future.
— Joe B.
I was born and raised here!! Go KC!
— Alaina Maxwell
I stand behind KC because it's the coolest city to live in! You can tweet the mayor, follow along on a live tweet night with the police and ride the awesome new streetcar! We have beautiful baseball and football stadiums, fountains, and fascinating history! It's a small town feel with big town things to do! And we have the coolest Mayor!
— Kelly B.