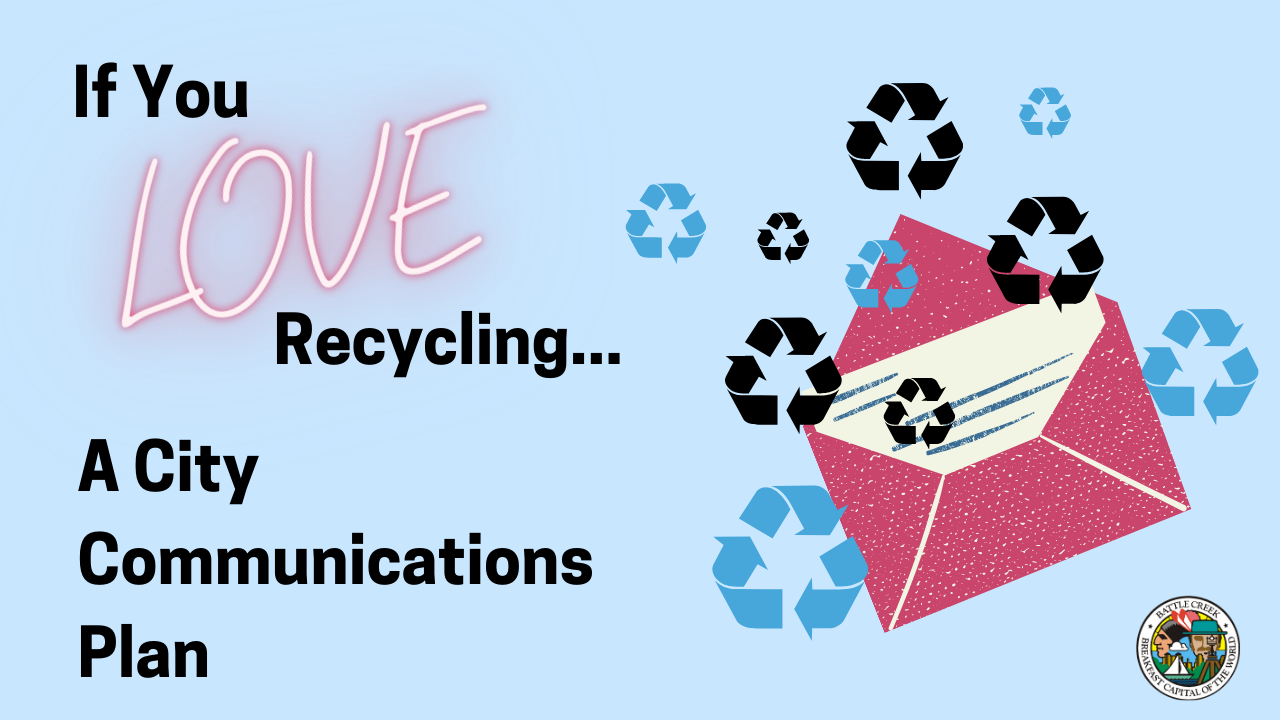 Today's Buzz is by Jessica VanderKolk, Communications Manager in the City of Battle Creek, Michigan. Find me on Twitter and LinkedIn.
What I'm reading: I've started a handful of books and am making slooow progress. Two are Pawnee: The Greatest Town in America by Leslie Knope; and Greenlights by Matthew McConaughey
What I'm watching: Gilmore Girls while on the treadmill – my first viewing!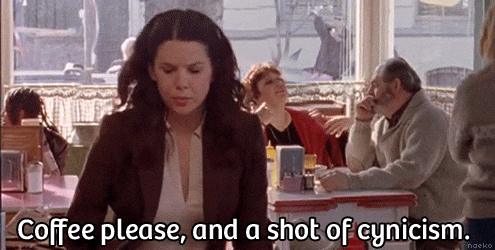 What I'm doing: Run The Year: 2,021 miles in 2021
I'm two months into working the communications for a huge project in any community: We're preparing to change curbside waste haulers. As all of you in local government likely know, garbage, recycling, and related services are tops for attracting neighbors' attention. This consumes my work life right now, so I want to share with you!
Quick background: In Battle Creek, we sign a contract with a single hauler who will service the entire city, almost 17,000 households. We do this to limit heavy truck traffic on our local streets. We have contracted with the same company since the 1980s. As the current contract is about to expire, we sought proposals, and our city commission approved the low responsive and responsible bid from a different hauler.
That approval came mid-December, and it was off to the races to figure out the transition. With our hauler and city environmental staff, I immediately developed a communications plan. For a project of this size, I list out all our usual channels, then every other potential possibility. You must think about your usual engagement, then think bigger!
My communications plan looked something like this:
Utility bill insert; also consider direct mailing so renters and e-bill subscribers get that physical notice
PSA videos
Website
Public access TV show (the city has a standing monthly time slot)
Article in our weekly newspaper with about 50K free distribution to homes
Mentions in standing city updates in weekly newspaper and monthly magazine
Local talk radio – both morning show appearance and weekly mayor's report
Media blitz
Social media
Electronic billboard on a busy street
My notes included questions I had, based on how our service works now; issues I know will be a big deal to neighbors (like possible pick-up day changes); and what messages should look like (what are the hauler's colors?).
We carried out all of those ideas, except the direct mailing, which will come later for those who have pick-up day changes. We also held a Facebook Live Q&A with city and hauler staff.
We are communicating not only the service change, but the fact that anyone who wants to keep curbside recycling must opt in with the new hauler. This is a big change, and our goal is to have serious recyclers, and reduce the approximately 30 percent contamination we've seen in our recycling carts.
Enter the second, more urgent, communications plan. Our hauler needs as many neighbors opted in as possible before they begin service later this spring, so they can set efficient routes through the city. We set a Feb. 14 deadline, and I ran with a "love recycling" campaign:
Love Recycling big-push communications plan:
Local talk radio – short ads on two stations, appearance on morning show, two more mayor reports
Reminder in standing city updates in weekly newspaper and monthly magazine
Half-page ad in weekly newspaper
PSA video – social media, bulletin board on public access TV station
New image on electronic billboard
Flyer in elementary school folders in local school district; digital flyer for district/elementary newsletters in other local school district
Paper flyers on our city buses
Queue message on our 311 call center line
Social media posts
We had 2,400 neighbors opted in after the first plan. After the first week of the second plan, we gained 950 more. We hope to see even more on Monday!
I have a giant OneNote list with highlights, bolds, and check boxes to keep it all straight, and celebrate when I can mark another messaging tactic DONE.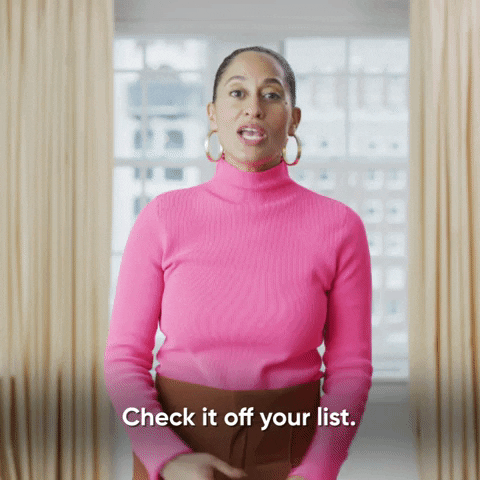 This type of campaign is fun for me; after all, this is what I do, and it felt good to set the hauler team's minds at ease by knowing how to attack this. This type of campaign is also hugely challenging; did I mention it consumes my work right now? Essentially, our environmental services manager and I are making it all happen. I designed everything, with her helpful eye, and we both emailed and delivered all of this creative to the appropriate contacts and locations.
While I don't typically like using this phrase because it feels too cliché, teamwork absolutely does make the dream work for me lately. City commissioners share social media posts, our lovely city "voice" teammate records our hold message and IT posts it to the correct phone number, our public access producer prepares and airs our programs and PSAs. I could not do my job as well without everyone's support.
I hope talking through this process helps you during your next project campaign. For the City of Battle Creek, a roundabout campaign is next. Send your good vibes this way, please!