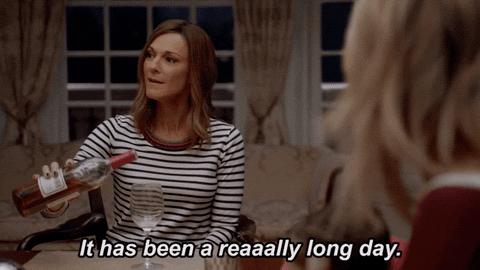 Today's Buzz is by Morning Buzzer Kim Nakahodo – connect with her on LinkedIn & Twitter!
What I'm Watching: With the kiddos: Mandalorian  Without the kiddos: Utopia
What I'm Reading: Talking to Strangers by Malcolm Gladwell
What I'm Listening To: KCUR; GovLove; Hidden Brain
Today will be a loooooooooong day, my fellow gov love friends.  Over the last several months, I am sure you have felt the tensions rise in your own communities.  Division has been sewn into our neighborhoods, our friend circles, our workplaces, and family lives.  I am glad this day is here, and I will be even happier when it is over.
I have written before that I don't talk politics, but it has become increasingly difficult.  I consider myself a professional public servant, which requires me to be non-partisan.  My position exists to serve at the pleasure of governing bodies for the betterment of our community.  We are entrusted to do the Public Good.  Always do the Public Good – Rule 1 through 100 in local government.
I have worked with Mayors from both political parties and in my experience, they lead with a deep love of community – not party conviction.  This is what I love about the local level of government.  It isn't about party politics – it is about seeing something you feel needs to be addressed, putting yourself out there, doing the work, and serving your neighbors.  It can be messy and the days are long, but in the end, you hope to make your community better for the next generation of residents.
Local government plays Small Ball.  It's what we do.  Consistent, meaningful policy – built at the local level – to improve our neighborhoods.  The Public Good – made for the people, by the people.  Small, incremental changes, made at the local level can, and does, move mountains.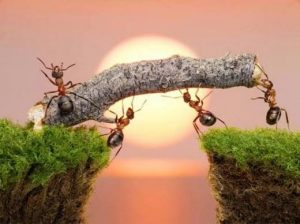 Here's to election day, a day of potentially great change or staying the course.  Many will be happy after today, many will be upset and think us doomed.  To my many local gov friends from all ends of the spectrum, remember, we are Small Ball players and today is for Home Run Kings.   No matter what happens, it is up to us to bridge the divide, put in the work, and to do the Public Good once all the hoopla is over.
One of my favorite quotes is by a legendary Small Baller, Margaret Mead:  "Never doubt that a small group of thoughtful, committed, citizens can change the world. Indeed, it is the only thing that ever has."