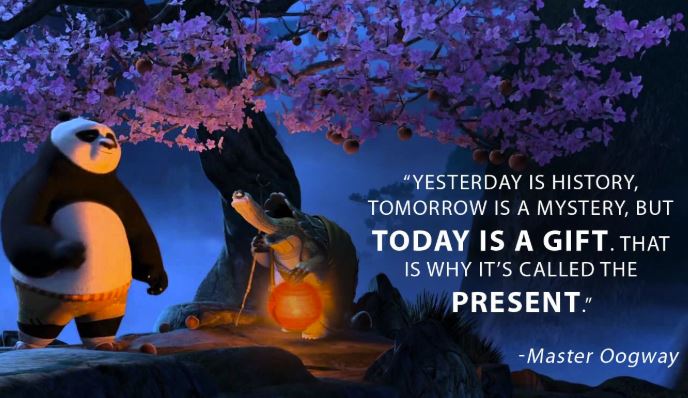 Today's Buzz is brought to you by Nina Vetter, Pueblo West Metro District Manager
What I'm Reading: The 15 Invaluable Laws of Growth by John Maxwell. Heard its a classic for a reason.
What I'm Watching: Spring Baking Championship on the Food Network.
What I'm Listening To: The Rise Podcast. Always! Because it's that good.
Thank you to all the local government folks who have been and will continue to do their absolute best to keep the public safe. It is not easy work, it can be stressful, and you will probably never get all the thanks you deserve – THANK YOU!
If you have ever taken a course on leading through crisis they teach you a few basics.
#1 Keep your routines as best as possible
#2 Continue working on the things you control
This applies to everyone in local government right now, regardless of position.
Keeping your routine helps you manage stress. So even if you are working from home, still get up, workout, meditate, journal, make the coffee, and…yes, get dressed for real. Do whatever else you typically do in your morning. If you are not working from home, but rather spending time at your EOC or at work, keep your morning and evening routines. Take time to do the things you would normally do like making dinner, practicing yoga or combining a workout and playing with your cat as shown below (Rizzo thinks its playtime not workout time).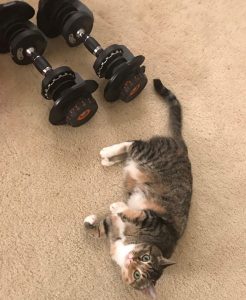 A terrific aspect of government work is it literally never stops, even in a crisis. We still provide services and we all know that there is more work to be done than there are resources. So while some of our team is working remotely they are hard at work identifying what we can tackle with our new-found remote work schedules and the little bit of time we got back. If you think most of your work needs to come to a stop, rethink.
Start fresh and start a new list. We're all going through a transition in our work lives whether we are physically at work or not. Reset the button, take out a blank sheet of paper and ask yourself:
What can I move the needle on in my organization and how can I do that in my current environment?
What big picture thinking, strategic planning, or analysis am I not usually able to do at work because I'm interrupted constantly or running around?
What have I been meaning to do but "haven't had time to do"?
What can I do for my next step in my career today? Haven't written an ELGL article yet? Do it!
Nina's top 5 items currently:
Thank you cards (can never write too many of them)
Update info on the website and work on a whole new interactive page dedicated to capital projects (yay transparency!)
Schedule fun viral check-ins/professional development opportunities while part of our team is remotely working (aka keep the team connected)
Implement creative on-line community engagement tools because we want to keep our community collaboration going despite the physical challenges
Organize our electronic files (save for doing while watching a movie)
In summary, don't give up on growing or doing just because you're going through a rough time and if you really get down, just remember to watch funny cat videos and watch the best movie ever – Kung Fu Panda – on repeat! #skadoosh