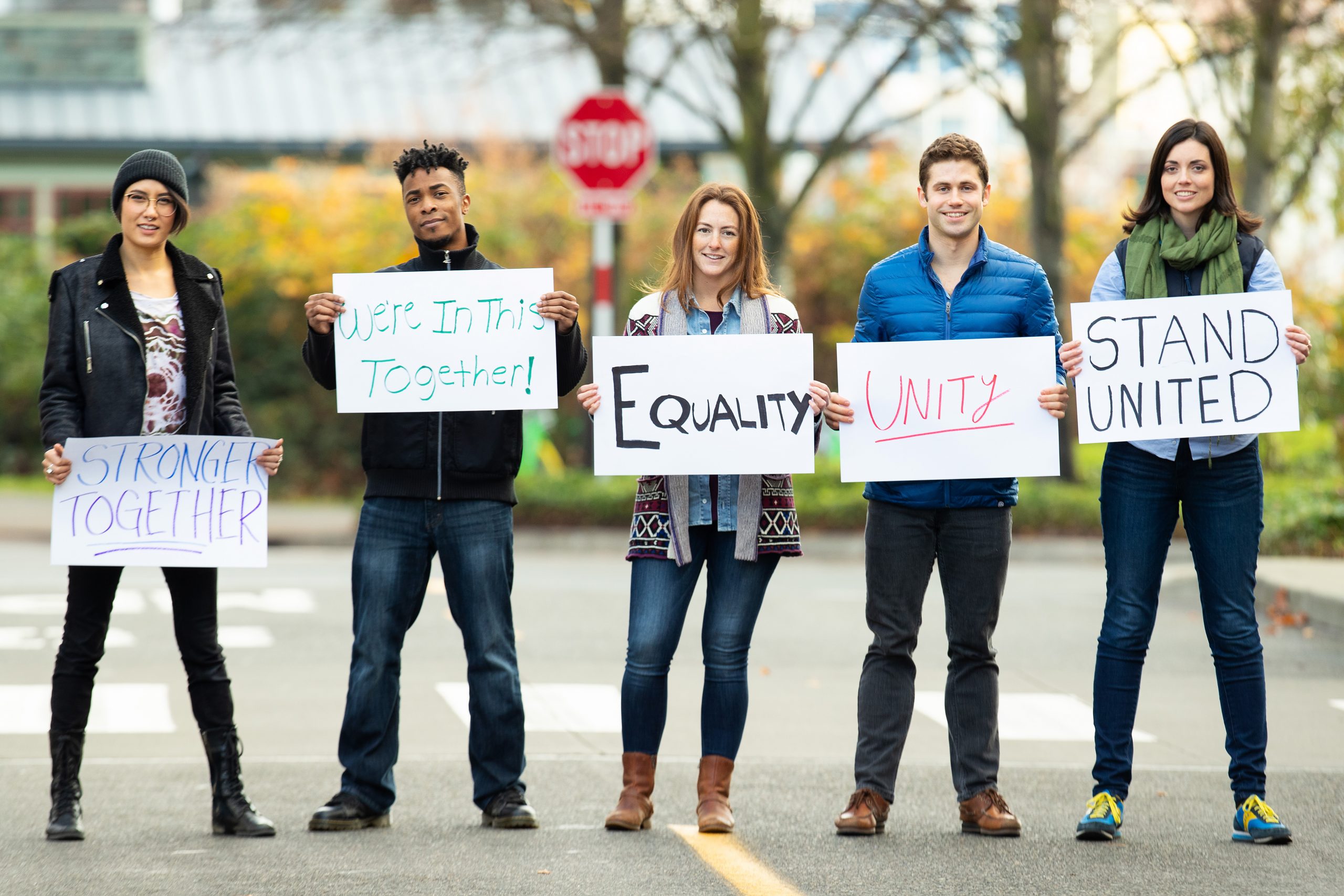 Today's Morning Buzz is brought to you by Jenn Reichelt, Manager with The Novak Consulting Group now a part of Raftelis – connect with her on LinkedIn and Twitter!
---
We are living in unprecedented times. Over the past few months, we have been in quarantine and practicing social distancing, all while becoming adept at virtual meetings and ensuring our organizations continue providing essential services during an ongoing pandemic. Now we are writing a new chapter in our nation's ongoing struggle with civil rights and racial justice. While this movement and fight is not new, the movement has momentum, energy, and an organized voice.
The situation around us may be overwhelming, and it may be easier to try to ignore or turn away from those things that make us uncomfortable. However, closing our eyes to what is happening will not make it go away. Now is the time to act. As public servants, we are often closest to the problem – which means we are also closest to the solution. It is time that we step up and take strides to address social justice reform in our communities.
Here are some ways we, as local government professionals, can get involved and influence change:
Listen – We often forget how important and powerful it can be to listen to the voices around us. If we want to truly understand the issues surrounding civil rights, racial injustice, systematic inequality, and police violence, we must listen to those directly impacted. It may be uncomfortable; we may not like what we hear, but it is time we had these candid and frank conversations. Listening to understand without getting defensive is the only way we can grow and evolve as individuals and as a society.
Learn – One of the most important things we can do is educate ourselves and recognize why people are finally at a breaking point. Katie Babit's Morning Buzz from June 3 provides links to several resources, including podcasts, videos, books, and articles to help get more informed on the issues. In addition, ICMA has social justice resources available for local governments.
Advocate – It is imperative that we use our voices and positions to advocate for reform and change within our own organizations – and where change should be seen and felt first. This means not only identifying those policies, procedures, and practices that may be disenfranchising our communities of color but challenging them and looking for ways to change or eliminate them altogether. We can also be an ally and advocate by volunteering, voting, sharing on social media, attending events, or signing a petition. As an ally we need to speak up when we see people of color being abused, treated unfairly, or discriminated against.
Support – The organizations that are working towards civil rights and racial justice reform need funds to support their work. Donating to organizations like Black Lives Matter or the NAACP Legal Defense Fund is a way to show your support. Visit this site for a list of organizations that need donations. (This is just a partial list; hundreds of local and national organizations are working toward social justice reform). Another way to show your support – and one of the easiest ways – is to support the minority-owned businesses in our local communities.
To truly influence change in our communities, we must practice what we preach. Our words, actions, and deeds must support equity, inclusion, and change.